Stay on Task with This Decluttering Strategy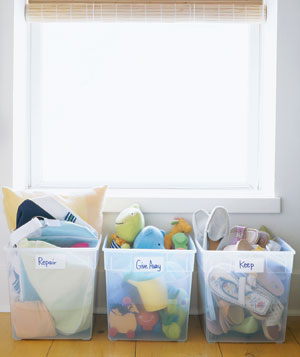 One of the hardest things about tackling an organizing project is staying on task. But following this decluttering strategy will help you maintain your focus and get the project done.Wherever you're organizing (whether your closet, desk, or kid's room), start in the upper left-hand corner and work your way down and to the right. That way, you won't be jumping around from mess to mess getting distracted along the way. You'll also be able to see your progress by looking up and to the left. It's a great way to stay motivated and on task.
Get more organizing tips from the pros. Photo: Courtesy of Real Simple.
Related:
Are you sure you want to delete this comment?