Surprising Household Deodorizers
When odors turn a room sour, try these gentle home remedies.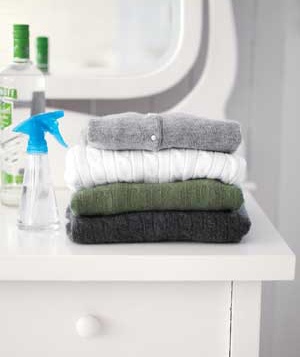 Deodorize Your ClothesProblem: Musty Clothes
Your vintage woolens are back in style, but they bear stale odors picked up during their stint in fashion purgatory.
Solution:
Spritz garments with a small amount of vodka (spot-test first). Straight vodka kills bacteria, but it doesn't leave a scent. Hang clothes to dry in a well-ventilated area.
See More:
The Worst Cleaning Jobs Made Easy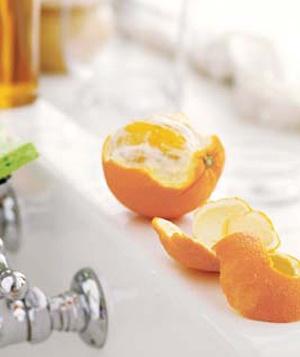 Deodorize Your Kitchen SinkProblem: Stinky Sink
The garbage disposal is great for keeping the dregs of dinner from lingering, but the resulting odors are more stubborn.

Solution:
Give the disposal something nicer to chew on. Run hot water, drop orange peels down the hatch, and turn on the switch. Lemon, lime, and grapefruit rinds also do the trick.
See More:
Surprising New Cleaning Solutions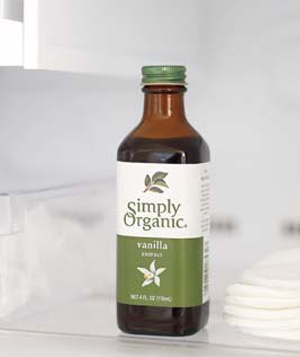 Deodorize Your Freezer
Problem: Odor on Ice
Those UFOs (unidentified frozen objects) in the freezer make your piecrust smell like a substance from another planet.

Solution:
Wipe the freezer with a cotton pad dampened with pure vanilla extract. Refrigerator shelves will benefit from a wipe-down with a 50-50 mix of white vinegar and water.
See More:
10 Unexpected Natural Cleaners




Deodorize Your Car
Problem: Car Fumes
Your car has been there for you through every trip to the vet, the recycling center, and fast-food joints, but you don't want to be reminded of that every time you get behind the wheel.
Solution:
Drop a potpourri wax tart into a cup holder. The tarts, used in fragrance burners, are sold by candle makers.
See More: 8 Surprising Household Deodorizers

Don't Miss
Surprising Uses for Your Dishwasher
8 Secrets Why Women Love to Clean
New Uses for Vinegar


By Martha C. White
Photo: Courtesy of Real Simple
.