3 Closet Organizing Tricks
Closets can be the bane of your existence. Steal some ideas from those pictured here.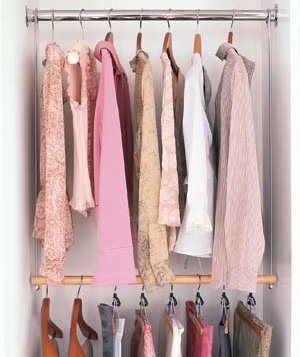 Use Proper Hangers
Proper clothing care calls for appropriate hangers: satin padding for more delicate items and sturdy wood hangers for tailored jackets.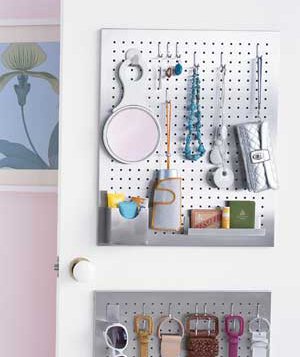 Mount a Pegboard
Pegboard mounted inside a closet door creates an inexpensive mini-dressing station.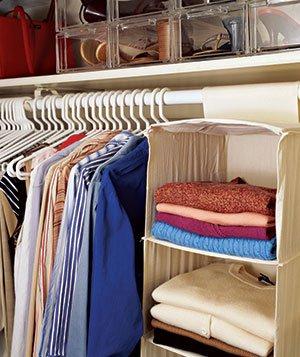 Stack Shoe Boxes
Slim plastic shoe boxes stack compactly, while hanging canvas shelves offer an inexpensive alternative to built-ins