Aluminum Foil as Glassware Scrubber
More hidden tricks to get your house sparkling in record time.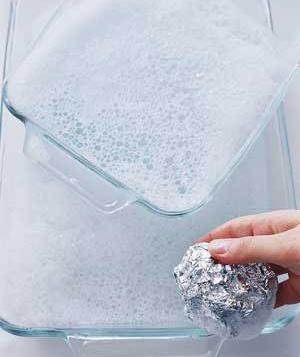 To get baked-on food off a glass pan or an oven rack, use dishwashing liquid and a ball of foil in place of a steel-wool soap pad, says Mary Findley, president of the cleaning-products developer Mary Moppins. It's one way to recycle those used but perfectly good pieces of foil you hate to throw out.

Photo: Courtesy of Real Simple.
Related: