Major pajama & stroller recalls
Do you have these products in your home?
Two major child product recalls you should know about:
Recall date: Jan. 15, 2013

Products being recalled: Target Circo and Xhilaration children's cotton or cotton/fleece two-piece pajama sets

Hazard: The pajama sets don't meet the federal flammability standards for children's sleepwear because they don't meet the tight-fitting sizing requirements. This can pose a burn hazard to kids, according to the Consumer Product Safety Commission.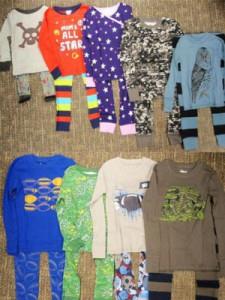 Description: Target Circo and Xhilaration brand children's cotton or cotton/fleece two-piece pajama sets in infant and toddler sizes 12M, 2T, 3T, 4T and 5T, and in girls and boys sizes XS, S, M, L and XL. Recalled sets include a wide variety of colors and designs, including stars, dots, skulls, peace signs, cats, owls, footballs and camouflage; for a complete list of item numbers included in this recall, visit the firm's website. The recalled pajama sets -- about 560,000 -- were sold at Target stores nationwide and online at target.com from August 2012 through November 2012.
More from MSN Living: 11 mom sayings it's okay to ditch
 
What to do: Immediately return the recalled pajamas to any Target to receive a full refund. You can contact Target at (800) 440-0680, from 7 a.m. to 6 p.m. CT Monday through Friday, or online at www.target.com and click on Product Recalls at the bottom of the page for more information.
More from MSN Living: The top 10 worst moments in mom judgment
Also recalled:
Recall date: January 15, 2013

Name of product: Bugaboo Cameleon and Bugaboo Donkey Model Strollers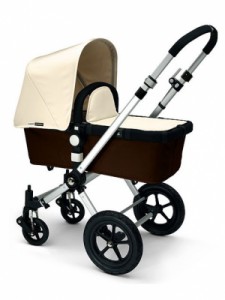 The Hazard: There is a button on the stroller's carrycot/seat carry handle that can disengage and cause the handle to detach, posing both fall and choking hazards to young children, according to the Consumer Product Safety Commission. Bugaboo has received 58 reports of the handles becoming detached.

Description: Affected strollers have a serial number that falls within the range listed below. (You can find the serial numbers on the stroller's chassis, located under the carrycot/seat.) Bugaboo Cameleon Serial Number 04011090900001 to 04031101009999; Serial Number 08011090900001 to 08021100800386; Serial Number 140100093600531 to 140103123350418. Bugaboo Donkey Serial Number 170101105300001 to 170104130900500. The strollers were sold at various retailers including Buy Buy Baby, Neiman Marcus, Nordstrom, Toys 'R Us, and online at Bugaboo.com and other retailers. The Bugaboo Cameleon was sold between September 2009 and June 2012; the Bugaboo Donkey was sold from January 2011 through December 2012. About 50,000 strollers in the U.S. and Canada are involved in this recall.

What to do: Remove the carry handle from the strollers and request a free replacement handle from Bugaboo. (You can still use the stroller while waiting for the replacement handle.) Call Bugaboo International at (800) 460-2922, from 7 a.m. to 4 p.m. PT Monday through Friday, or go online to www.bugaboo.com and click on "Important Quality Initiative" for more information. Or email serviceus@bugaboo.co​m
More from MSN Living:
How to help your kids feel safe
Is homework really necessary?
Districts look to beef up school safety with panic buttons
Love content like this? Friend us on Facebook, follow us on Twitter and find us on Pinterest
Flame retardants are possible carcinogens.  The reason they're so prevalent in household furniture is because of the cigarette lobbies.  Instead of blaming cigarettes for setting homes on fire, they blamed furniture for being flammable.  I think it's actually a good things these things are flammable.

Are you sure you want to delete this comment?
News, stories, tips and laughs for moms & dads
Watch the video of Kristen Bell going head to head with paparazzi - it will make you angry

Every year, toy makers from around the world gather to show their latest creations at the Toy Fair in New York City. The high-tech models, gadgets and trinkets on display put those basic Legos we played with at kids to shame. Here are 10 new toys that we'd happily buy or children. Or, really, ourselves.

Find yourself wandering the aisles, suddenly needing an owl-shaped candle while drinking a $5 latte? You're not alone, moms...

Here's some parenting advice for whatever stage of separation or divorce you're in.

Whether you pop it in the mail or post it on social media, a creative photo is a surefire way to grab everyone's attention and proudly say, "I'm pregnant!" Prepare for a lot of likes.

Remember the magical children's rooms in Peter Pan and The Little Prince? These timeless novels described spaces that were enchanting and made us wish that we could inhabit the rooms ourselves. The sumptuous interiors that were filled with never-ending toys and fort-like draping may seem like a fairytale, but thanks to four of our favorite kids' furniture websites, the dream could actually become a reality. Click through the slideshow to check out the best kids furniture websites that have everything necessary to create a fantasy room for your little one. And check out Sophia Demenge's super-fun space in the video below. By Barry Samaha

They lay, they play, and they take selfies with supermodels. Meet 5 of the most social media-savvy pets—animals taking control of their own fashionable online image.

We could try to offer you carefully researched and crafted words of Dad-centric inspiration, intended to show you the path to being a better man and, in turn, a better father. But Tom Limbert took up the task for us in his new book 'Dad's Playbook: Wisdom for Fathers from the Greatest Coaches of All Time,' so we left it to him. Limbert -- a parent coach and the founder of the Studio Grow children's play space in Berkeley, California -- has collected pearls of wisdom from an elite crew of coaches who have not only experienced greatness themselves, but also found ways to consistently instill it in their teams. "It's monkey-see, monkey-do," Limbert told us, after we asked him to gather the best quotes on achieving one's goals. "If you want your child to follow, you have to lead." Click on to read the often simple-seeming words that have inspired countless others to follow through on the field, but that can also easily be translated to the school, work, fitness, and, of course, parenting arenas.

What parents need to know

It's raining, it's pouring ... but that doesn't mean the day has to be a snore. Rather than let the kids grow restless and rambunctious, why not divert their energy toward some fun family bonding activities? Although the weather may have scotched your original plans for the day, seize the opportunity to reconnect and let loose with your loved ones. Click through this slideshow for ten refreshing rainy day activities that'll make you glad the clouds (almost) rained on your parade.

Every family has its oddballs. And the holiday season is the one time of year when you're pretty much forced to interact and play nice with the grand majority of them. Click through the slideshow above for our guide to dealing with the five worst kinds of kin. *Disclaimer: All characters appearing in this work are fictitious. Any resemblance to real persons, living or dead, is purely coincidental.

Not great with a budget? Don't sweat it. Try these simple ways to save.