Major pajama & stroller recalls
Do you have these products in your home?
Two major child product recalls you should know about:
Recall date: Jan. 15, 2013

Products being recalled: Target Circo and Xhilaration children's cotton or cotton/fleece two-piece pajama sets

Hazard: The pajama sets don't meet the federal flammability standards for children's sleepwear because they don't meet the tight-fitting sizing requirements. This can pose a burn hazard to kids, according to the Consumer Product Safety Commission.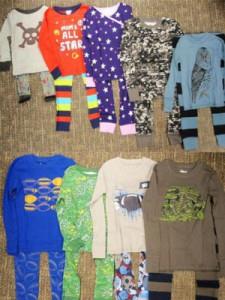 Description: Target Circo and Xhilaration brand children's cotton or cotton/fleece two-piece pajama sets in infant and toddler sizes 12M, 2T, 3T, 4T and 5T, and in girls and boys sizes XS, S, M, L and XL. Recalled sets include a wide variety of colors and designs, including stars, dots, skulls, peace signs, cats, owls, footballs and camouflage; for a complete list of item numbers included in this recall, visit the firm's website. The recalled pajama sets -- about 560,000 -- were sold at Target stores nationwide and online at target.com from August 2012 through November 2012.
More from MSN Living: 11 mom sayings it's okay to ditch
 
What to do: Immediately return the recalled pajamas to any Target to receive a full refund. You can contact Target at (800) 440-0680, from 7 a.m. to 6 p.m. CT Monday through Friday, or online at www.target.com and click on Product Recalls at the bottom of the page for more information.
More from MSN Living: The top 10 worst moments in mom judgment
Also recalled:
Recall date: January 15, 2013

Name of product: Bugaboo Cameleon and Bugaboo Donkey Model Strollers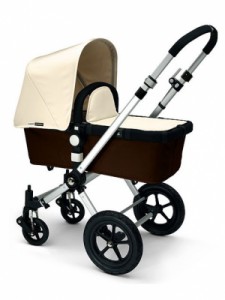 The Hazard: There is a button on the stroller's carrycot/seat carry handle that can disengage and cause the handle to detach, posing both fall and choking hazards to young children, according to the Consumer Product Safety Commission. Bugaboo has received 58 reports of the handles becoming detached.

Description: Affected strollers have a serial number that falls within the range listed below. (You can find the serial numbers on the stroller's chassis, located under the carrycot/seat.) Bugaboo Cameleon Serial Number 04011090900001 to 04031101009999; Serial Number 08011090900001 to 08021100800386; Serial Number 140100093600531 to 140103123350418. Bugaboo Donkey Serial Number 170101105300001 to 170104130900500. The strollers were sold at various retailers including Buy Buy Baby, Neiman Marcus, Nordstrom, Toys 'R Us, and online at Bugaboo.com and other retailers. The Bugaboo Cameleon was sold between September 2009 and June 2012; the Bugaboo Donkey was sold from January 2011 through December 2012. About 50,000 strollers in the U.S. and Canada are involved in this recall.

What to do: Remove the carry handle from the strollers and request a free replacement handle from Bugaboo. (You can still use the stroller while waiting for the replacement handle.) Call Bugaboo International at (800) 460-2922, from 7 a.m. to 4 p.m. PT Monday through Friday, or go online to www.bugaboo.com and click on "Important Quality Initiative" for more information. Or email serviceus@bugaboo.co​m
More from MSN Living:
How to help your kids feel safe
Is homework really necessary?
Districts look to beef up school safety with panic buttons
Love content like this? Friend us on Facebook, follow us on Twitter and find us on Pinterest
Flame retardants are possible carcinogens.  The reason they're so prevalent in household furniture is because of the cigarette lobbies.  Instead of blaming cigarettes for setting homes on fire, they blamed furniture for being flammable.  I think it's actually a good things these things are flammable.

Are you sure you want to delete this comment?
News, stories, tips and laughs for moms & dads
As a new mom, you've recently discovered there are many things you can live without—sleep and modesty being chief among them. But what can't you live without? Seasoned moms share their Top 10 list for how to survive the early months of motherhood.

Here are our experts' best tips for how to be a positive role model for your kids so that they grow up healthy, strong and confident about the way they look.

The center of the family is your relationship; not the children.

Transform your mornings from grumpy to great by following these 12 simple steps. (Singing in the shower is highly encouraged.)

We're all aware of the reasons one might prefer to raise biological children. There's the miraculous experience that is pregnancy and childbirth. Also, let's not forget how expensive adoption is (though with the cost of childbirth in the United States growing ever-more crippling, it's hard to say which method is most economical). Couple that with the difficulty of the adoption process -- unless, of course, you're Madonna -- and you've got plenty of strong incentives to go the traditional route. Despite the arduous adoption process and the significant financial commitment, all kinds of people -- both famous and not -- choose to adopt for a variety of reasons. Check out this slideshow to see which celebrities (besides the famous Jolie-Pitts) opted to adopt.

One of our favorite ways to start the day is with a piping hot cup of coffee and a thought-provoking TED talk. In case you'€™re not familiar with the group, TED (which stands for Technology, Entertainment and Design) is a nonprofit organization dedicated to spreading ideas through projects and talks by a diverse group of inspired thinkers - people of all cultures, ages and disciplines. As you can probably guess, listening to these innovators share their ideas is a surefire way to jumpstart your day and get your creative juices flowing. Click through the slideshow above for the eight TED talks every parent needs to see. By Cordelia Tai

Got kids that are questioning whether or not the Easter Bunny is real? If you want to keep the tradition going at least one more year, try one of these ideas...

You're cold-hearted? We'll take care of that for you...read on.

This kid despises poetry and he's not afraid to let you know.

I used to be one of those moms who thought, 'who on earth would bring their child to an event like that?' and then I had a son. Here's why you might become a convert, too.

Take a look at your house for these telltale signs that a cat is running the show.

Check out this list of requirements you should meet before getting a new puppy or adult dog.