Poll: We become our parents by 32
Plus, a few signs that you've turned into mom or dad.
We all have that awkward moment when we realize we've become our parents. According to a new poll, most of us experience that moment at 32.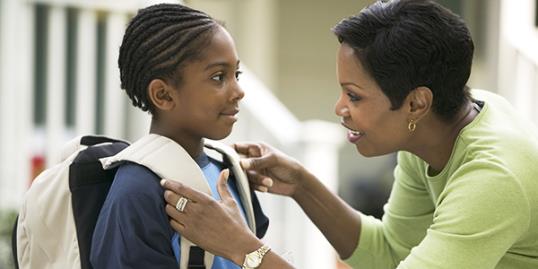 MSN  Living: Funny tweets from parents
U.K. parenting site Netmums surveyed more than 1,000 moms and dads and found that the majority of them identified 32 as the age that they turned into their own parents. Homeownership and having children were cited as factors leading to the transformation.
Bing: Best celebrity parents
Have you ever told your kids, "Because I said so," and cringed a little? Women in the poll said hearing themselves say this phrase made them realize they had turned into their mother. For men, a telltale sign they had become their father was dancing poorly at family functions.
MSN Living: Avoid what-not-to-say moments with new parents
Below are a few more signs that you've become your parents, according to the poll. Have another sign? Tell us in the comments.
Thinking 6 a.m. is a time for getting up, not getting in.
Finding yourself saying, "Turn that racket down" or, "You're not going out dressed like that."
Leaving Facebook because you're jealous of your childless friends' posts.
Buying coasters.
Listening to AM radio.
More from The Family Room: 
Cute kid love story: Women and shoes edition
Spanking in public: Another great parenting debate
Kate applauded for not hiding new-mommy tummy
Subscribe to The Family Room | Friend us on Facebook, follow us on Twitter and find us on Pinterest.
News, stories, tips and laughs for moms & dads
Transform the fall vegetable into cool decor pieces.

Put together these creative, but simple, Halloween looks for your youngsters.

We know you're documenting just about every move baby makes. (Do you even have any memory left on your phone? We didn't think so.) These tips from professional photographers can help you perfect your pics.

These six on-trend ideas will make baby's room your new favorite place to hang out.

Baby probably won't remember his first birthday party, but that doesn't mean you can't go all out (after all, parents need to celebrate making it through this first year, right?). These fun, colorful themes take planning to the next level.

See what celebrities who had problems conceiving have to say.

You'll be hearing a lot of advice and opinions. Some of it will be really helpful and some will be just plain wrong. Here are the most common things people say about babies that aren't true.

A new dad finds an Epcot Center's worth of innovation after expecting none at all.

The dog days of summer may be well behind us, but that doesn't mean it's time to pack in the outdoor adventures quite yet.

Protect yourself and your family with these ingenious gizmos and smartphone apps.

Make sure your go-to gadgets are as cute as your style, with these trendy tech finds!

Oh, how the times have changed...