Poll: We become our parents by 32
Plus, a few signs that you've turned into mom or dad.
We all have that awkward moment when we realize we've become our parents. According to a new poll, most of us experience that moment at 32.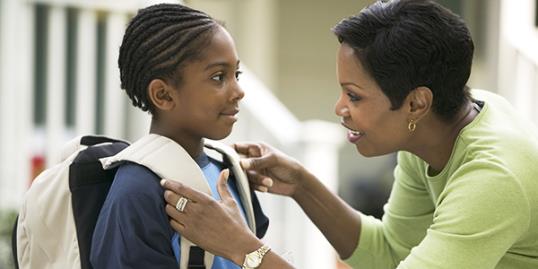 MSN  Living: Funny tweets from parents
U.K. parenting site Netmums surveyed more than 1,000 moms and dads and found that the majority of them identified 32 as the age that they turned into their own parents. Homeownership and having children were cited as factors leading to the transformation.
Bing: Best celebrity parents
Have you ever told your kids, "Because I said so," and cringed a little? Women in the poll said hearing themselves say this phrase made them realize they had turned into their mother. For men, a telltale sign they had become their father was dancing poorly at family functions.
MSN Living: Avoid what-not-to-say moments with new parents
Below are a few more signs that you've become your parents, according to the poll. Have another sign? Tell us in the comments.
Thinking 6 a.m. is a time for getting up, not getting in.
Finding yourself saying, "Turn that racket down" or, "You're not going out dressed like that."
Leaving Facebook because you're jealous of your childless friends' posts.
Buying coasters.
Listening to AM radio.
More from The Family Room: 
Cute kid love story: Women and shoes edition
Spanking in public: Another great parenting debate
Kate applauded for not hiding new-mommy tummy
Subscribe to The Family Room | Friend us on Facebook, follow us on Twitter and find us on Pinterest.
News, stories, tips and laughs for moms & dads
You're cold-hearted? We'll take care of that for you...read on.

This kid despises poetry and he's not afraid to let you know.

I used to be one of those moms who thought, 'who on earth would bring their child to an event like that?' and then I had a son. Here's why you might become a convert, too.

Take a look at your house for these telltale signs that a cat is running the show.

Check out this list of requirements you should meet before getting a new puppy or adult dog.

Virtually everything you need to know about relationships, you learned in nursery school: Treat people as you want to be treated, clean up after yourself, and don't be a know-it-all.

Here are our experts' best tips for how to be a positive role model for your kids so that they grow up healthy, strong and confident about the way they look.

Much like their famous owners, these pooches live a fabulous life. Some are rescues, others purebred, but one thing is certain – these dogs play an important part in their famous parents' lives. Can you guess who owns each of these dogs?

We captured a frame-by-frame look just for you.

Two controversial science projects resembled weapons, school officials said.

Make the most of the summer with these family-oriented activities!