'Fifty Shades' ordered off shelves
Brazilian judge says bookstores need to keep the racy novel under lock and key
If you've read 
Fifty Shades of Grey
or have lived anywhere but under a rock this past year, you're well aware of the erotic novel's racy sex scenes. But did you know that recently, a Brazilian judge has ordered bookstores to ensure that the trilogy remains out of the hands of minors?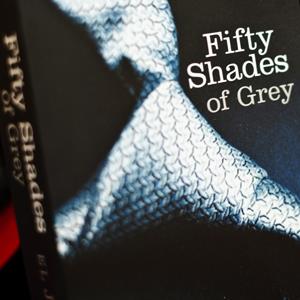 According to a statement by the Rio de Janeiro State Judiciary Department, on January 14, the order was handed down by Judge Raphael Queiroz Campos after he saw kids having a big ole team leafing through the series in one of city's bookstores.
Bing: More weird news about 50 Shades
Eleven copies of the "Grey" series were among 64 books taken from the shelves of two bookstores because their content was deemed improper for those under the age of 18.
Shortly following the removal of the books, they were returned to shelves, but sealed and out of reach of minors.
More from MSN: Would you dress your baby in a 50 Shades onesie?
E.L James' works were the most-sold books in Brazil last year, according to newsweekly Veja. "Fifty Shades Freed" was the top seller, followed by "Fifty Shades of Grey" and "Fifty Shades Darker."
Photo: Will Oliver/AFP/Getty Images
 Tell us on Facebook: Do you think the erotic trilogy should be kept under lock and key here in the States?
 More from MSN Living: Other 50 Shades products in development
More from Family Room:
Most addictive video games for kids
Toddler death raises concern over car seat rules
Violent video games and child aggression
family: tips, trends & advice for all things family
Kids and water parks go together like macaroni and cheese. Check out our top picks for your next wet and wild vacation.

We got new dads to dish on what they wish their partners knew. So, listen up, mamas!

Are you really ready to be a parent, or should you stick with a houseplant? Find out before you TTC.

With all the glitz and glamour that comes out of Tinseltown (not to mention the endless tabloid fodder), it's not always obvious that many celebrities are animal lovers, too.

From designer crosses to giant breeds, we scoured Vetstreet's data of millions of dog breeds to determine the trendiest breeds of the past decade.

One of the most unsettling consequences of bringing a child into your previously simple, happily oblivious manly life is that you're now unquestionably, inescapably…The Man.

Whether it was baby's first kick or the first time your boobs leaked in public, there's a point in every mom's life when the world as you know it ends and you realize -- Whoa, I'm someone's mom now. Some of our favorite mommy bloggers revealed what their aha moments were. They range from heartwarming to completely hilarious.

From DIY jewelry to homemade "flowers" to sweet vases, you can help your kid make mom's day with these crafty gifts.

The first parenting shock: They let you take the baby home. Like, without supervision. Only then do the real surprises unfold. Here's what readers told us was most unexpected for them as they embraced this whole mama thing.

Be prepared to say, 'awww,' multiple times while flipping through this collection super-sweet stuff for babies and kids on Etsy.com. Take a peek at some of our favorite finds for moms (and click 'More' to find out how to get this amazing gnome hat!)...By MSN Living editors

Your Mother's Day plans are all set, right? Brunch is booked and a fabulous gift is wrapped and ready to go. So take a breather and celebrate these stylish celebrity moms who work hard, care for their kids, and manage to look amazing in the process.

Find out this year's top baby names on Parenting.com, and see what we predict will be big in 2013