What not to name your baby
The stats are out from the Social Security Administration — and we're cringing.
Mention baby names at a party — and I do, frequently — and someone invariably brings up the name urban legends: the twins named Oranjello and Lemonjello, the baby girl called Female, pronounced fe-MAHL-ee.
We're not sure those stories were ever true, but if you look at the very bottom of the Social Security baby name records, you can find plenty of other ill-advised names that people actually gave their babies, and really really shouldn't have.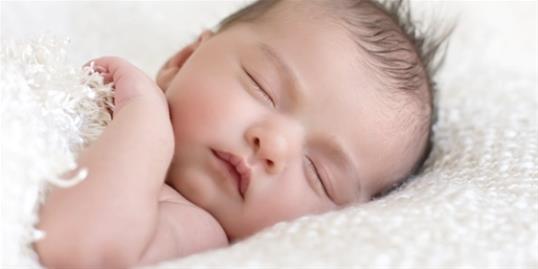 The choices here were gathered from names given to five babies in 2012.  To protect privacy, the government only records names used for five or more babies each year, so chances are there are even worse choices out there that didn't make the official statistics.
As well as some truly terrible names that were given to more than five children last year. Seven little girls were named Anally in 2012, for instance, and nine boys named Havoc.
But focusing just on the very bottom of the government list, here's what not to name your baby, and why:
Girls
Ahmiracle and Dmiracle — There were nearly 800 girls named just plain Miracle, and then you've got your Jamiracles and your Lamiracles.  But we draw the line.
Assia — You just can't give an American baby a name that contains the word "ass."
Beautyful and Pretty — She better be.
Disney — Product placement?
Erie — Lake, yes.  Ontario or Michigan, maybe.  But Erie is just eerie.
Goodness — Most teenagers would take this as a dare.
Ikea — A Big Box name.
Money and Pryce — Uh…no.
Richard — Every year there are a handful of girls named Richard….and George and David, and boys named Charlotte and Sophia.  Clerical mistakes?  Sometimes, probably.  And then other times, they're just mistakes.
Rosary — Saints' names and other religious names can work, but this takes baby-name-as-devotio​n too far.
Shady — Weather names — Sunny, Snow — can work, but then there's the other meaning of Shady.
Stonie — Will create a rocky path for your child.
Vegas — What happens in Vegas…
Younique — Unfortunately not.

More from MSN: Check out our new mommy bloggers
Boys
Abass — See Assia.
Carrion — Baby name roadkill.
Dolton — If Colton is a popular baby name, and Bolton and Knowlton can work as first names, then Dolton….nah.
Emperor — Why not Tyranius?
Hamlet — Shakespearean names as far out as Romeo can work, but  Hamlet is also saddled with that "Ham" syllable.
Handsome — See Beautyful and Pretty.
Harshit — Harshit and Harshita are Sanskrit names with a lovely meaning: full of happiness.  But they don't translate well into English.
Kartier — Klassy.
Maximum — Max or Maxim would have made the point.
Messer — Takes the Badass Baby Name idea, ala Ranger and Wilder, too far.
Patch — His big brother's name is AOL
Princeten or Prinston — Maybe he'll get into Yale.
Ralphy — Middle name: Boy.
Rambo — Scary, yet not as scary as the six boys named (yes, really) Rage.
Vader — Ready for a lifetime of Star Wars jokes?
For thousands of really unusual names you can give your baby, get Nameberry's new e-book, The Nameberry Guide to Off-the-Grid Baby Names.
More from MSN Living:
21 adorable Etsy finds for babies and kids
The top baby names of 2012
15 things moms overshare on Facebook
Amazing nursery inspiration and ideas
Photo: Ali Johnson Photography/Getty Images
Tell us on Facebook: What's the worst of these baby name offenders?
News, stories, tips and laughs for moms & dads
Got kids that are questioning whether or not the Easter Bunny is real? If you want to keep the tradition going at least one more year, try one of these ideas...

You're cold-hearted? We'll take care of that for you...read on.

This kid despises poetry and he's not afraid to let you know.

I used to be one of those moms who thought, 'who on earth would bring their child to an event like that?' and then I had a son. Here's why you might become a convert, too.

Take a look at your house for these telltale signs that a cat is running the show.

Check out this list of requirements you should meet before getting a new puppy or adult dog.

Virtually everything you need to know about relationships, you learned in nursery school: Treat people as you want to be treated, clean up after yourself, and don't be a know-it-all.

Here are our experts' best tips for how to be a positive role model for your kids so that they grow up healthy, strong and confident about the way they look.

Much like their famous owners, these pooches live a fabulous life. Some are rescues, others purebred, but one thing is certain – these dogs play an important part in their famous parents' lives. Can you guess who owns each of these dogs?

We captured a frame-by-frame look just for you.

Two controversial science projects resembled weapons, school officials said.