'Siberian Mowgli' found living in forest
Russian officials have discovered a 20-year-old man who's been living in a mud hut in the forests of southern Siberia for the past 16 years.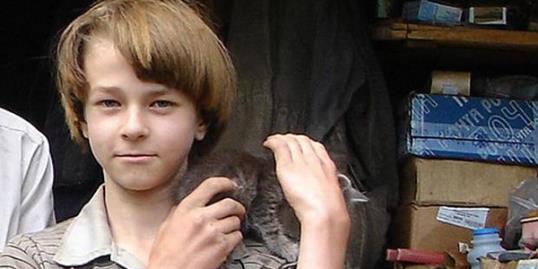 Russian officials in southern Siberia have discovered a 20-year-old man who appears to have lived in the forest near the town of Belokurikha for the past 16 years.
The forest-dweller has been dubbed the "Siberian Mowgli" in homage to the boy in Rudyard Kipling's "The Jungle Book," reports The Huffington Post.
According to AFP, the boy's family decided to drop out of society in 1997, but recently left him to fend for himself.
Bing: Family living without any technology made after 1986
"He has no education, no social skills and no ideas about the world beyond the forest," Roman Fomin, a prosecutor in Belokuriha, told Russia Today.
Strangely enough, the boy does have basic English skills, thanks to an English dictionary his family brought with them when they severed ties to civilization.
"I'm living well, thank you," the boy told The Siberian Times. "We are living well."
Read the complete story here.
Tell us: What do you think of this story?
More from Family Room:
Couple regrets conceiving twins
Some parents trade adopted kids online
Best and worst careers for working moms
Subscribe to The Family Room | Friend us on Facebook, follow us on Twitter and find us on Pinterest.
Photo: The boy who became known as the "Siberian Mowgli"
News, stories, tips and laughs for moms & dads
Transform the fall vegetable into cool decor pieces.

Put together these creative, but simple, Halloween looks for your youngsters.

We know you're documenting just about every move baby makes. (Do you even have any memory left on your phone? We didn't think so.) These tips from professional photographers can help you perfect your pics.

These six on-trend ideas will make baby's room your new favorite place to hang out.

Baby probably won't remember his first birthday party, but that doesn't mean you can't go all out (after all, parents need to celebrate making it through this first year, right?). These fun, colorful themes take planning to the next level.

See what celebrities who had problems conceiving have to say.

You'll be hearing a lot of advice and opinions. Some of it will be really helpful and some will be just plain wrong. Here are the most common things people say about babies that aren't true.

A new dad finds an Epcot Center's worth of innovation after expecting none at all.

The dog days of summer may be well behind us, but that doesn't mean it's time to pack in the outdoor adventures quite yet.

Protect yourself and your family with these ingenious gizmos and smartphone apps.

Make sure your go-to gadgets are as cute as your style, with these trendy tech finds!

Oh, how the times have changed...