'Siberian Mowgli' found living in forest
Russian officials have discovered a 20-year-old man who's been living in a mud hut in the forests of southern Siberia for the past 16 years.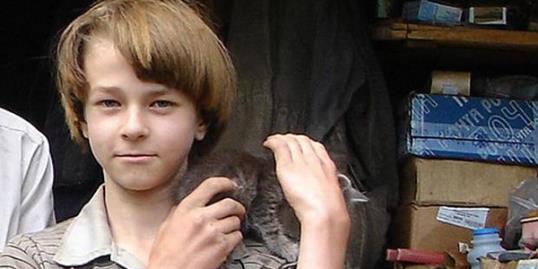 Russian officials in southern Siberia have discovered a 20-year-old man who appears to have lived in the forest near the town of Belokurikha for the past 16 years.
The forest-dweller has been dubbed the "Siberian Mowgli" in homage to the boy in Rudyard Kipling's "The Jungle Book," reports The Huffington Post.
According to AFP, the boy's family decided to drop out of society in 1997, but recently left him to fend for himself.
Bing: Family living without any technology made after 1986
"He has no education, no social skills and no ideas about the world beyond the forest," Roman Fomin, a prosecutor in Belokuriha, told Russia Today.
Strangely enough, the boy does have basic English skills, thanks to an English dictionary his family brought with them when they severed ties to civilization.
"I'm living well, thank you," the boy told The Siberian Times. "We are living well."
Read the complete story here.
Tell us: What do you think of this story?
More from Family Room:
Couple regrets conceiving twins
Some parents trade adopted kids online
Best and worst careers for working moms
Subscribe to The Family Room | Friend us on Facebook, follow us on Twitter and find us on Pinterest.
Photo: The boy who became known as the "Siberian Mowgli"
News, stories, tips and laughs for moms & dads
This kid despises poetry and he's not afraid to let you know.

I used to be one of those moms who thought, 'who on earth would bring their child to an event like that?' and then I had a son. Here's why you might become a convert, too.

Take a look at your house for these telltale signs that a cat is running the show.

Check out this list of requirements you should meet before getting a new puppy or adult dog.

Virtually everything you need to know about relationships, you learned in nursery school: Treat people as you want to be treated, clean up after yourself, and don't be a know-it-all.

Here are our experts' best tips for how to be a positive role model for your kids so that they grow up healthy, strong and confident about the way they look.

Much like their famous owners, these pooches live a fabulous life. Some are rescues, others purebred, but one thing is certain – these dogs play an important part in their famous parents' lives. Can you guess who owns each of these dogs?

We captured a frame-by-frame look just for you.

Two controversial science projects resembled weapons, school officials said.

Make the most of the summer with these family-oriented activities!

Pets are part of many children's lives. Learn how to help them foster strong, healthy relationships.