New Report: Kids Say School is Too Easy
But don't worry, kids, this report will ensure you get much more homework
Well, American kids definitely lead the world in one area: admitting to things sure to cut into their video game time. A study from the Center for American Progress reveals that from as early as 4th grade, kids are admitting that school fails to challenge them. The study also surveyed many junior high students who find history to be humdrum, and high school students who lament that they don't do enough writing. Maybe that's why teens love to text, it satisfies an unmet need to work on their reading comprehension. 
This study is interesting when measured against the highly competitive prep and high schools. There are pockets within the education system that do a great job challenging kids. In fact, some are so competitive, they draw criticism that they're too taxing. But those schools are the exception, not the rule.
So how should bored kids get the challenge they need from school? I say that they should assign more homework. This would teach self-discipline—argu​ably the single most valuable life skill. Our children are coming up in a world oversaturated with distractions. Facebook notifications, text messages, and emails all conspire to block kids from becoming their best.  If a large amount of homework is assigned, it will force kids to focus on their schoolwork amidst a house full of distractions. Yep, more homework is the answer—just don't make it so hard that the parent has to help.    
Do you think schools should assign more homework?
Love our blog? Become a fan of MSN Living on Facebook.  We're like the Lady Gaga of news and entertainment portals.
Check out my hilarious book Sorry I Peed on You (and other heartwarming letters to Mommy)(Andrews McMeel). Makes a great baby shower gift!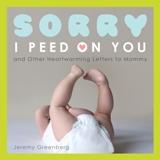 And hey, do ya love doggies and puppies? My hilarious and adorable new book, Sorry I Pooped in Your Shoe (and Other Heartwarming Letters from Doggie) (Andrews McMeel) is now available!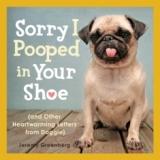 News, stories, tips and laughs for moms & dads
As all the kids line up to go to school, your son, Timmy, turns to you and says, "I don't want to take the bus. My stomach hurts. Please don't make me go." You cringe and think, Here we go again. What should be a simple morning routine explodes into a daunting challenge.

Learning these 10 things is a good base with which to begin the tough preteen and teen years. Helping our children maneuver life is our jobs as parents, even if we haven't quite figured it all out ourselves yet.

We've all seen her... But should we judge her?

Unique, or downright strange?

In a few short weeks you'll be dropping your child off at college, where they'll spend the next four years learning, laughing, and probably partying. Of course, in true teen fashion, your child has already started shopping for their dorm room essentials. Don't panic just yet!

When tots burst through the door after a busy day at school, the first order of business is securing a snack.

The only thing more important than what you pack your child for lunch is what you pack it in.

Frustrated mom invents Ignore No More app

Do you have the right mix of moms surrounding you?

It's hard to keep young kids entertained while being confined indoors, but fear not, for we have some fun ideas to keep the entire family from climbing the walls during rainy days.

Back in our day, ending up with the same exact backpack as your BFF was a legitimate back-to-school concern. Nowadays? There are so many options, it's dizzying!

It is a parent's eternal dilemma: What do I make the kids for lunch today? And tomorrow? And next week? We fall into ruts, succumb to the tried-and-true, give in to our children's demands for junk food. No more! These school lunch ideas—for everything from sandwiches to snacks to hot meals—will freshen up your daily routine, so much so you may be tempted to make them for yourself.