New Report: Kids Say School is Too Easy
But don't worry, kids, this report will ensure you get much more homework
Well, American kids definitely lead the world in one area: admitting to things sure to cut into their video game time. A study from the Center for American Progress reveals that from as early as 4th grade, kids are admitting that school fails to challenge them. The study also surveyed many junior high students who find history to be humdrum, and high school students who lament that they don't do enough writing. Maybe that's why teens love to text, it satisfies an unmet need to work on their reading comprehension. 
This study is interesting when measured against the highly competitive prep and high schools. There are pockets within the education system that do a great job challenging kids. In fact, some are so competitive, they draw criticism that they're too taxing. But those schools are the exception, not the rule.
So how should bored kids get the challenge they need from school? I say that they should assign more homework. This would teach self-discipline—argu​ably the single most valuable life skill. Our children are coming up in a world oversaturated with distractions. Facebook notifications, text messages, and emails all conspire to block kids from becoming their best.  If a large amount of homework is assigned, it will force kids to focus on their schoolwork amidst a house full of distractions. Yep, more homework is the answer—just don't make it so hard that the parent has to help.    
Do you think schools should assign more homework?
Love our blog? Become a fan of MSN Living on Facebook.  We're like the Lady Gaga of news and entertainment portals.
Check out my hilarious book Sorry I Peed on You (and other heartwarming letters to Mommy)(Andrews McMeel). Makes a great baby shower gift!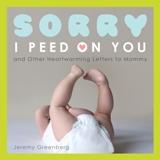 And hey, do ya love doggies and puppies? My hilarious and adorable new book, Sorry I Pooped in Your Shoe (and Other Heartwarming Letters from Doggie) (Andrews McMeel) is now available!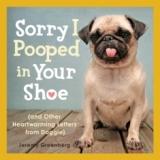 News, stories, tips and laughs for moms & dads
4 steps for raising a child who doesn't feel emotionally stranded.

Any of these sound familiar?

Fire challenge involves pouring alcohol on one's chest and lighting it

A coincidence after the furlough?

Helpful tips for easing first day jitters.

Getting ready for fall has never been more fun.

Great reads for the back-to-school mindset.

Remember the concept of weekends being a time for rest, relaxation, and togetherness? No? Us either. Between soccer games, playdates, dragging your kids to see the new exhibition at the local children's museum, and we need to pick up a gift for that birthday party that starts in . . . 20 minutes, juggling a busy family's weekend schedule can be more stressful than a weekday. While we know it's simply not realistic to cancel all your plans and obligations moving forward, clearing the calendar for just one weekend can be just the refresher that your family's craving. Here's why.

You just had a baby? You're a superstar! All those diapers, all that spit up, and you're makin' magic happen. But you're also likely tired - really tired - and busy (so, so busy). Taking time for yourself might seem like an indulgence but a happy mom makes for a happy baby. Here are 7 things you should definitely do to keep your sanity intact and your spirit high. <more, below>

Summertime is on, and the kids are out of school. Every mom knows that for these three months it's more important than ever to keep the kids busy. But you don't have to schedule your life away with camps, or drop a bundle on activities and games that come in a box. You can make your own fun, and even include the kids in the prep, with some simple, inexpensive DIY crafts that will keep them playing 'til the lightening bugs come out. Make your own fingerpaint, bubbles, and crayons. Create a fort-building kit and superhero capes that will kick their imaginations into overdrive. Here are 10 of our favorite kid-friendly DIY crafts to fuel your summertime fun.

Let these DIY dog bed projects be your inspiration and within a single weekend, you can construct something that really makes Rex feel like a king.