New Report: Kids Say School is Too Easy
But don't worry, kids, this report will ensure you get much more homework
Well, American kids definitely lead the world in one area: admitting to things sure to cut into their video game time. A study from the Center for American Progress reveals that from as early as 4th grade, kids are admitting that school fails to challenge them. The study also surveyed many junior high students who find history to be humdrum, and high school students who lament that they don't do enough writing. Maybe that's why teens love to text, it satisfies an unmet need to work on their reading comprehension. 
This study is interesting when measured against the highly competitive prep and high schools. There are pockets within the education system that do a great job challenging kids. In fact, some are so competitive, they draw criticism that they're too taxing. But those schools are the exception, not the rule.
So how should bored kids get the challenge they need from school? I say that they should assign more homework. This would teach self-discipline—argu​ably the single most valuable life skill. Our children are coming up in a world oversaturated with distractions. Facebook notifications, text messages, and emails all conspire to block kids from becoming their best.  If a large amount of homework is assigned, it will force kids to focus on their schoolwork amidst a house full of distractions. Yep, more homework is the answer—just don't make it so hard that the parent has to help.    
Do you think schools should assign more homework?
Love our blog? Become a fan of MSN Living on Facebook.  We're like the Lady Gaga of news and entertainment portals.
Check out my hilarious book Sorry I Peed on You (and other heartwarming letters to Mommy)(Andrews McMeel). Makes a great baby shower gift!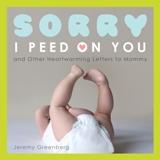 And hey, do ya love doggies and puppies? My hilarious and adorable new book, Sorry I Pooped in Your Shoe (and Other Heartwarming Letters from Doggie) (Andrews McMeel) is now available!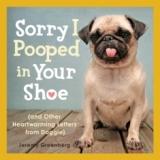 News, stories, tips and laughs for moms & dads
Make sure your go-to gadgets are as cute as your style, with these trendy tech finds!

Oh, how the times have changed...

Get ready to hit the mall! Check out the hottest back-to-school trends—and get ready to make a major style statement this year.

Unique, or downright strange?

This is Kevin Droniak and his grandma. They're besties, they're awesome and they're YouTube stars.

It can be difficult to entice little ones to eat anything at all, let alone to devour a healthy plate. But feeding your kids nutritious snacks after school just got way easier, thanks to these adorably clever and cute snack ideas! For more smart and fun ways to get your kids to enjoy healthful and delicious foods, try one of these amazingly artsy lunch ideas.

Through a tonsillectomy all the way to brain surgery, my mother deserves some recognition. She's my spine, my birthday shadow, my BFF, my thunder buddy, so Mommy, thank you.

My son needs me, as much as yours needs you. Sadly, my son needs me more. He needs someone to have his back, when it seems that the police, the men he'd wave to with excitement as a little boy, see him as a being worthy only of prison or death.

If you know someone who has adopted and have made some of these comments, don't fret... now you know!

"Because you shine from within," I said, touching my finger to her heart. "Not everybody sees it, but I do. I see it. And my job is to protect that light. So when people say mean comments that squelch that light, I want you to tell me. I will protect your light by listening and loving you, my brave, courageous, and unique little firefly."

Studies have shown that it helps, top education officials have recommended it, and now doctors are officially saying the same.

I may have accidentally dropped you a few times, forgotten to document your first fart, let a little pee fly and dressed you like an idiot, but I have also loved you with every piece of me, and you will never hear an apology for that.