New Report: Kids Say School is Too Easy
But don't worry, kids, this report will ensure you get much more homework
Well, American kids definitely lead the world in one area: admitting to things sure to cut into their video game time. A study from the Center for American Progress reveals that from as early as 4th grade, kids are admitting that school fails to challenge them. The study also surveyed many junior high students who find history to be humdrum, and high school students who lament that they don't do enough writing. Maybe that's why teens love to text, it satisfies an unmet need to work on their reading comprehension. 
This study is interesting when measured against the highly competitive prep and high schools. There are pockets within the education system that do a great job challenging kids. In fact, some are so competitive, they draw criticism that they're too taxing. But those schools are the exception, not the rule.
So how should bored kids get the challenge they need from school? I say that they should assign more homework. This would teach self-discipline—argu​ably the single most valuable life skill. Our children are coming up in a world oversaturated with distractions. Facebook notifications, text messages, and emails all conspire to block kids from becoming their best.  If a large amount of homework is assigned, it will force kids to focus on their schoolwork amidst a house full of distractions. Yep, more homework is the answer—just don't make it so hard that the parent has to help.    
Do you think schools should assign more homework?
Love our blog? Become a fan of MSN Living on Facebook.  We're like the Lady Gaga of news and entertainment portals.
Check out my hilarious book Sorry I Peed on You (and other heartwarming letters to Mommy)(Andrews McMeel). Makes a great baby shower gift!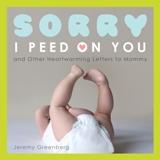 And hey, do ya love doggies and puppies? My hilarious and adorable new book, Sorry I Pooped in Your Shoe (and Other Heartwarming Letters from Doggie) (Andrews McMeel) is now available!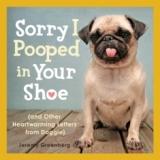 News, stories, tips and laughs for moms & dads
A thrill-obsessed subculture claimed another life this week.

A few suggested answers for the diciest questions

Must-haves for every mommy on the road

Here's our list of fifteen moms in the food industry that deserve some recognition.

The site gets high marks for its user-friendly interface and excellent and responsive customer service. And the reviews are also pretty accurate. Compare amenities and prices next to a hotel's in the same area, and you're likely to see Airbnb come out on top.

We captured a frame-by-frame look just for you.

Other moms can be ruthless when it comes to picking apart your parenting choices. From dissing your decision to go back to work to criticizing when you started baby on solids, here are the most ridiculous comments moms have heard. Bonus, we've got just the right way to respond to the haters! You're welcome.

Nope, you don't have to spend the next nine months in black elastic-waist pants and oversize sweaters. And you don't have to shell out a fortune on your "temporary" wardrobe either. Check out these stylish and affordable maternity clothes.

Because society crumbles without us

Another kid figured out how to get into a claw machine.

As a new mom, you've recently discovered there are many things you can live without—sleep and modesty being chief among them. But what can't you live without? Seasoned moms share their Top 10 list for how to survive the early months of motherhood.

Here are our experts' best tips for how to be a positive role model for your kids so that they grow up healthy, strong and confident about the way they look.