New Report: Kids Say School is Too Easy
But don't worry, kids, this report will ensure you get much more homework
Well, American kids definitely lead the world in one area: admitting to things sure to cut into their video game time. A study from the Center for American Progress reveals that from as early as 4th grade, kids are admitting that school fails to challenge them. The study also surveyed many junior high students who find history to be humdrum, and high school students who lament that they don't do enough writing. Maybe that's why teens love to text, it satisfies an unmet need to work on their reading comprehension. 
This study is interesting when measured against the highly competitive prep and high schools. There are pockets within the education system that do a great job challenging kids. In fact, some are so competitive, they draw criticism that they're too taxing. But those schools are the exception, not the rule.
So how should bored kids get the challenge they need from school? I say that they should assign more homework. This would teach self-discipline—argu​ably the single most valuable life skill. Our children are coming up in a world oversaturated with distractions. Facebook notifications, text messages, and emails all conspire to block kids from becoming their best.  If a large amount of homework is assigned, it will force kids to focus on their schoolwork amidst a house full of distractions. Yep, more homework is the answer—just don't make it so hard that the parent has to help.    
Do you think schools should assign more homework?
Love our blog? Become a fan of MSN Living on Facebook.  We're like the Lady Gaga of news and entertainment portals.
Check out my hilarious book Sorry I Peed on You (and other heartwarming letters to Mommy)(Andrews McMeel). Makes a great baby shower gift!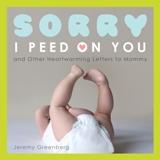 And hey, do ya love doggies and puppies? My hilarious and adorable new book, Sorry I Pooped in Your Shoe (and Other Heartwarming Letters from Doggie) (Andrews McMeel) is now available!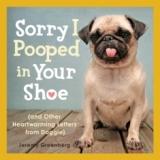 News, stories, tips and laughs for moms & dads
Two sociologists have found that parents who have daughters are more inclined to support the GOP and turn a cold shoulder to Democrats.

The experts at Nameberry.com predict what will be big in baby-naming next year

Famed event-planner David Stark shared tips for making chic holiday decorations using items you already have around the house. Take a look!

Sociologist Karen Z. Kramer found that over the past decade more than 550,000 men were stay-at-home fathers, which is about 3.5 percent of the married with kids population.

Ben Miller celebrates his wife's birthday and the anniversary of the day their premature son Ward Miles came home for good with a video documenting his first year.

Adopting an animal is a major commitment. Yet all too often people put more effort into researching what kind of car to get than the type of pet that would best fit their lifestyle.

'Tis the season to send out holiday greeting cards to all your friends and family. But, as our friends at Awkward Family Pet Photos know, not all holiday snapshots are the same. Some are just plain kooky — especially when pets are included. So with good tidings and great cheer, here are 10 wacky holiday animal portraits that are sure to make you laugh out loud and get you in the holiday spirit. And possibly make you think twice about dressing up the family cat this year.

King of the jungle? Nah, it's just a labradoodle!

Side-by-side images of adorable babies and their celebrity doppelgängers

Do you have a finicky furry friend on your holiday gift list this year? You're in luck! We've rounded up the coolest cat-approved products to bring you purrfect gift ideas for every kind of cat -- from the curious kitten to the most refined feline. Any one of these special gifts could make your resident kitty purr with pleasure and maybe, just maybe, like the present this year even more than the box and wrapping paper it came in!

Plus, puppy names to watch

This holiday season's hottest toy has yet to be revealed, but more often than not, the best gifts are the ones kids don't even know to ask for. So this year, surprise your kids with unique presents under the tree, and watch as their eyes light up when they unwrap them. From space-age sand to a DIY race track, these out-of-the-box gift ideas will provide some serious shopping inspiration. Click through the slideshow above for all our favorite picks.