A must-read: Mom details life with mentally ill son
Why mental healthcare is so critical to our nation's safety.
Like so many of you, I've spent my weekend grieving the lives of those lost on Friday in Newtown. As the mother of a first-grade son, I've locked myself into my bathroom a number of times this weekend to cry in peace - away from my son who knows nothing of the tragedy. I've decided not to tell him. Not yet. The innocence of so many has been taken this weekend and I've decided to try and preserve that of my son for as long as I possibly can.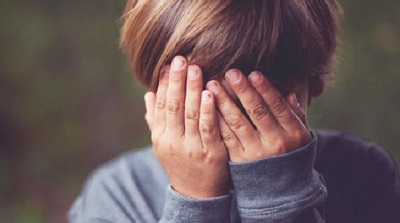 As painful as it is to contemplate, I've made it a point to read and re-read that list of names of the teachers, staff members and children that were killed - to look at the photos of their faces, so many children the same age as my son, missing the same two front teeth, with the same sweet grins, born in the same month on the same year. I've vowed never to forget the victims and heroes of that day, to sear their names into my brain. I've re-devoted myself to spending even more quality time with my own children, to unplug, to step away from Facebook, to really listen to them, to be as present in their lives as I can be, because that's what those parents would give anything to have - just one more moment with their sweet babies.
What do we do, as individuals? As parents? As a neighborhood? As a nation? Where do the answers truly lie? I believe personally that gun control is only part of the answer - yes, I wish that we no longer were allowed guns as individual citizens, I personally believe that we'd be a better nation without them. But I also believe that the root of these horrific massacres lies in our nation's response to the way in which we manage mental healthcare. I read this story today, by the mom of a mentally ill child who both loves and is terrified by him at the same time. Yes, it's difficult to read, but I hope that you do. And that we find answers and help instill change in the way our country assists and aids the mentally ill, and their families.
More from MSN Living:
How to help the community of Newtown
Whether - and what - to tell your kids about this tragedy
How to help your kids feel safe
News, stories, tips and laughs for moms & dads
Adopting an animal is a major commitment. Yet all too often people put more effort into researching what kind of car to get than the type of pet that would best fit their lifestyle.

'Tis the season to send out holiday greeting cards to all your friends and family. But, as our friends at Awkward Family Pet Photos know, not all holiday snapshots are the same. Some are just plain kooky — especially when pets are included. So with good tidings and great cheer, here are 10 wacky holiday animal portraits that are sure to make you laugh out loud and get you in the holiday spirit. And possibly make you think twice about dressing up the family cat this year.

King of the jungle? Nah, it's just a labradoodle!

Side-by-side images of adorable babies and their celebrity doppelgängers

Do you have a finicky furry friend on your holiday gift list this year? You're in luck! We've rounded up the coolest cat-approved products to bring you purrfect gift ideas for every kind of cat -- from the curious kitten to the most refined feline. Any one of these special gifts could make your resident kitty purr with pleasure and maybe, just maybe, like the present this year even more than the box and wrapping paper it came in!

Plus, puppy names to watch

This holiday season's hottest toy has yet to be revealed, but more often than not, the best gifts are the ones kids don't even know to ask for. So this year, surprise your kids with unique presents under the tree, and watch as their eyes light up when they unwrap them. From space-age sand to a DIY race track, these out-of-the-box gift ideas will provide some serious shopping inspiration. Click through the slideshow above for all our favorite picks.

Yep, you're older than you think

Avoid these gaffes for a better relationship with your stepchildren—and your spouse.

The top 25 best holiday movies for kids and their families, from old school classics like Miracle on 34th Street and It's a Wonderful Life, to newer classics like Elf and The Nightmare Before Christmas.

Since the dawn of time, we men have been preprogrammed with two biological imperatives: Number one: to bravely kill bathtub spiders; and number two: to reproduce. (Actually, I really should have ordered those in reverse.) So what happens when we find out we're infertile?

New mamas weigh in on all the things they wish someone had warned them about before baby arrived.