A must-read: Mom details life with mentally ill son
Why mental healthcare is so critical to our nation's safety.
Like so many of you, I've spent my weekend grieving the lives of those lost on Friday in Newtown. As the mother of a first-grade son, I've locked myself into my bathroom a number of times this weekend to cry in peace - away from my son who knows nothing of the tragedy. I've decided not to tell him. Not yet. The innocence of so many has been taken this weekend and I've decided to try and preserve that of my son for as long as I possibly can.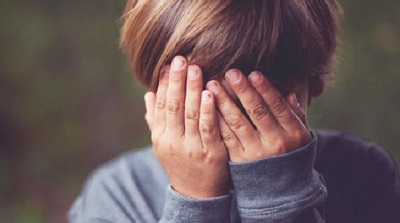 As painful as it is to contemplate, I've made it a point to read and re-read that list of names of the teachers, staff members and children that were killed - to look at the photos of their faces, so many children the same age as my son, missing the same two front teeth, with the same sweet grins, born in the same month on the same year. I've vowed never to forget the victims and heroes of that day, to sear their names into my brain. I've re-devoted myself to spending even more quality time with my own children, to unplug, to step away from Facebook, to really listen to them, to be as present in their lives as I can be, because that's what those parents would give anything to have - just one more moment with their sweet babies.
What do we do, as individuals? As parents? As a neighborhood? As a nation? Where do the answers truly lie? I believe personally that gun control is only part of the answer - yes, I wish that we no longer were allowed guns as individual citizens, I personally believe that we'd be a better nation without them. But I also believe that the root of these horrific massacres lies in our nation's response to the way in which we manage mental healthcare. I read this story today, by the mom of a mentally ill child who both loves and is terrified by him at the same time. Yes, it's difficult to read, but I hope that you do. And that we find answers and help instill change in the way our country assists and aids the mentally ill, and their families.
More from MSN Living:
How to help the community of Newtown
Whether - and what - to tell your kids about this tragedy
How to help your kids feel safe
News, stories, tips and laughs for moms & dads
What are we teaching our children when we focus on their achievements rather than their kindness?

Discover the seemingly insignificant things that can affect your chances of getting pregnant.

A thrill-obsessed subculture claimed another life this week.

A few suggested answers for the diciest questions

Must-haves for every mommy on the road

Here's our list of fifteen moms in the food industry that deserve some recognition.

The site gets high marks for its user-friendly interface and excellent and responsive customer service. And the reviews are also pretty accurate. Compare amenities and prices next to a hotel's in the same area, and you're likely to see Airbnb come out on top.

We captured a frame-by-frame look just for you.

Other moms can be ruthless when it comes to picking apart your parenting choices. From dissing your decision to go back to work to criticizing when you started baby on solids, here are the most ridiculous comments moms have heard. Bonus, we've got just the right way to respond to the haters! You're welcome.

Nope, you don't have to spend the next nine months in black elastic-waist pants and oversize sweaters. And you don't have to shell out a fortune on your "temporary" wardrobe either. Check out these stylish and affordable maternity clothes.

Because society crumbles without us

Another kid figured out how to get into a claw machine.