A must-read: Mom details life with mentally ill son
Why mental healthcare is so critical to our nation's safety.
Like so many of you, I've spent my weekend grieving the lives of those lost on Friday in Newtown. As the mother of a first-grade son, I've locked myself into my bathroom a number of times this weekend to cry in peace - away from my son who knows nothing of the tragedy. I've decided not to tell him. Not yet. The innocence of so many has been taken this weekend and I've decided to try and preserve that of my son for as long as I possibly can.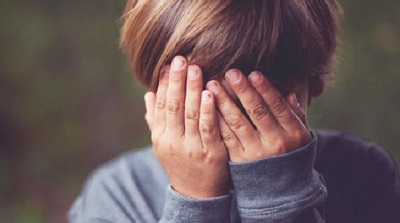 As painful as it is to contemplate, I've made it a point to read and re-read that list of names of the teachers, staff members and children that were killed - to look at the photos of their faces, so many children the same age as my son, missing the same two front teeth, with the same sweet grins, born in the same month on the same year. I've vowed never to forget the victims and heroes of that day, to sear their names into my brain. I've re-devoted myself to spending even more quality time with my own children, to unplug, to step away from Facebook, to really listen to them, to be as present in their lives as I can be, because that's what those parents would give anything to have - just one more moment with their sweet babies.
What do we do, as individuals? As parents? As a neighborhood? As a nation? Where do the answers truly lie? I believe personally that gun control is only part of the answer - yes, I wish that we no longer were allowed guns as individual citizens, I personally believe that we'd be a better nation without them. But I also believe that the root of these horrific massacres lies in our nation's response to the way in which we manage mental healthcare. I read this story today, by the mom of a mentally ill child who both loves and is terrified by him at the same time. Yes, it's difficult to read, but I hope that you do. And that we find answers and help instill change in the way our country assists and aids the mentally ill, and their families.
More from MSN Living:
How to help the community of Newtown
Whether - and what - to tell your kids about this tragedy
How to help your kids feel safe
News, stories, tips and laughs for moms & dads
Make sure your go-to gadgets are as cute as your style, with these trendy tech finds!

Oh, how the times have changed...

Get ready to hit the mall! Check out the hottest back-to-school trends—and get ready to make a major style statement this year.

Unique, or downright strange?

This is Kevin Droniak and his grandma. They're besties, they're awesome and they're YouTube stars.

It can be difficult to entice little ones to eat anything at all, let alone to devour a healthy plate. But feeding your kids nutritious snacks after school just got way easier, thanks to these adorably clever and cute snack ideas! For more smart and fun ways to get your kids to enjoy healthful and delicious foods, try one of these amazingly artsy lunch ideas.

Through a tonsillectomy all the way to brain surgery, my mother deserves some recognition. She's my spine, my birthday shadow, my BFF, my thunder buddy, so Mommy, thank you.

My son needs me, as much as yours needs you. Sadly, my son needs me more. He needs someone to have his back, when it seems that the police, the men he'd wave to with excitement as a little boy, see him as a being worthy only of prison or death.

If you know someone who has adopted and have made some of these comments, don't fret... now you know!

"Because you shine from within," I said, touching my finger to her heart. "Not everybody sees it, but I do. I see it. And my job is to protect that light. So when people say mean comments that squelch that light, I want you to tell me. I will protect your light by listening and loving you, my brave, courageous, and unique little firefly."

Studies have shown that it helps, top education officials have recommended it, and now doctors are officially saying the same.

I may have accidentally dropped you a few times, forgotten to document your first fart, let a little pee fly and dressed you like an idiot, but I have also loved you with every piece of me, and you will never hear an apology for that.