A must-read: Mom details life with mentally ill son
Why mental healthcare is so critical to our nation's safety.
Like so many of you, I've spent my weekend grieving the lives of those lost on Friday in Newtown. As the mother of a first-grade son, I've locked myself into my bathroom a number of times this weekend to cry in peace - away from my son who knows nothing of the tragedy. I've decided not to tell him. Not yet. The innocence of so many has been taken this weekend and I've decided to try and preserve that of my son for as long as I possibly can.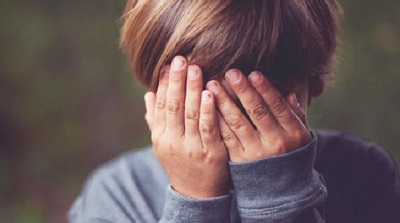 As painful as it is to contemplate, I've made it a point to read and re-read that list of names of the teachers, staff members and children that were killed - to look at the photos of their faces, so many children the same age as my son, missing the same two front teeth, with the same sweet grins, born in the same month on the same year. I've vowed never to forget the victims and heroes of that day, to sear their names into my brain. I've re-devoted myself to spending even more quality time with my own children, to unplug, to step away from Facebook, to really listen to them, to be as present in their lives as I can be, because that's what those parents would give anything to have - just one more moment with their sweet babies.
What do we do, as individuals? As parents? As a neighborhood? As a nation? Where do the answers truly lie? I believe personally that gun control is only part of the answer - yes, I wish that we no longer were allowed guns as individual citizens, I personally believe that we'd be a better nation without them. But I also believe that the root of these horrific massacres lies in our nation's response to the way in which we manage mental healthcare. I read this story today, by the mom of a mentally ill child who both loves and is terrified by him at the same time. Yes, it's difficult to read, but I hope that you do. And that we find answers and help instill change in the way our country assists and aids the mentally ill, and their families.
More from MSN Living:
How to help the community of Newtown
Whether - and what - to tell your kids about this tragedy
How to help your kids feel safe
News, stories, tips and laughs for moms & dads
This holiday season's hottest toy has yet to be revealed, but more often than not, the best gifts are the ones kids don't even know to ask for. So this year, surprise your kids with unique presents under the tree, and watch as their eyes light up when they unwrap them. From space-age sand to a DIY race track, these out-of-the-box gift ideas will provide some serious shopping inspiration. Click through the slideshow above for all our favorite picks.

Yep, you're older than you think

Avoid these gaffes for a better relationship with your stepchildren—and your spouse.

The top 25 best holiday movies for kids and their families, from old school classics like Miracle on 34th Street and It's a Wonderful Life, to newer classics like Elf and The Nightmare Before Christmas.

Since the dawn of time, we men have been preprogrammed with two biological imperatives: Number one: to bravely kill bathtub spiders; and number two: to reproduce. (Actually, I really should have ordered those in reverse.) So what happens when we find out we're infertile?

New mamas weigh in on all the things they wish someone had warned them about before baby arrived.

We scoured Pinterest for 30 way-too-cute Elf on the Shelf poses we'd never seen before...let these inspire you during your family's funniest tradition.

Stroll down any aisle of a Toys"R"Us these days and you'll be confronted with a billion options that are light-years beyond anything you had to entertain yourself with as a kid. Lego cruise ships (complete with flatscreen TVs in the lounge and sideboard jet-skis), battery-operated Mercedes-Benz sedans, and hi-tech tablets with Android operating systems abound. We wondered, as we let ourselves get nostalgic for a moment, if any of the beloved toys we played with as children were still even on the market. Thanks to a quick hunt on the Internet we were able to find that Fisher Price still makes their classic Two Tune TV, and you can still get your hands on a good ol' Slinky. Here's a roundup of the best old-school toys for kids-- we encourage you to click through the slideshow and consider wrapping up a well-loved classic for your little one this year.

Cabbage Path Kids turn 30 this year.

Baby booms are certainly fun, but the pileup of shower invites can be rough on a bank account. The challenge: Find a great gift for cheap that's cute, useful, "big" enough to count as a whole gift...and doesn't seem like you skimped. Here are eight fun, functional options I love that definitely fit the bill. And they're all under $30! By The Bump Editors

You'd be shocked at how much a choice selection of apps can change your life for the better. From a honing device for kid-friendly locations to a virtual accountant, these eleven apps belong on every parent's home screen. It may seem counterintuitive, but amping up your smartphone with these handy features will actually make unplugging that much easier, since you know you've got your bases covered. Check them out in the slideshow above, download what you will, and we bet you won't be able to remember what life was like without them.