A must-read: Mom details life with mentally ill son
Why mental healthcare is so critical to our nation's safety.
Like so many of you, I've spent my weekend grieving the lives of those lost on Friday in Newtown. As the mother of a first-grade son, I've locked myself into my bathroom a number of times this weekend to cry in peace - away from my son who knows nothing of the tragedy. I've decided not to tell him. Not yet. The innocence of so many has been taken this weekend and I've decided to try and preserve that of my son for as long as I possibly can.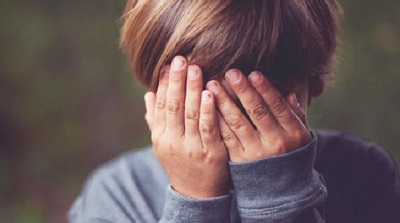 As painful as it is to contemplate, I've made it a point to read and re-read that list of names of the teachers, staff members and children that were killed - to look at the photos of their faces, so many children the same age as my son, missing the same two front teeth, with the same sweet grins, born in the same month on the same year. I've vowed never to forget the victims and heroes of that day, to sear their names into my brain. I've re-devoted myself to spending even more quality time with my own children, to unplug, to step away from Facebook, to really listen to them, to be as present in their lives as I can be, because that's what those parents would give anything to have - just one more moment with their sweet babies.
What do we do, as individuals? As parents? As a neighborhood? As a nation? Where do the answers truly lie? I believe personally that gun control is only part of the answer - yes, I wish that we no longer were allowed guns as individual citizens, I personally believe that we'd be a better nation without them. But I also believe that the root of these horrific massacres lies in our nation's response to the way in which we manage mental healthcare. I read this story today, by the mom of a mentally ill child who both loves and is terrified by him at the same time. Yes, it's difficult to read, but I hope that you do. And that we find answers and help instill change in the way our country assists and aids the mentally ill, and their families.
More from MSN Living:
How to help the community of Newtown
Whether - and what - to tell your kids about this tragedy
How to help your kids feel safe
News, stories, tips and laughs for moms & dads
4 steps for raising a child who doesn't feel emotionally stranded.

Any of these sound familiar?

Fire challenge involves pouring alcohol on one's chest and lighting it

A coincidence after the furlough?

Helpful tips for easing first day jitters.

Getting ready for fall has never been more fun.

Great reads for the back-to-school mindset.

Remember the concept of weekends being a time for rest, relaxation, and togetherness? No? Us either. Between soccer games, playdates, dragging your kids to see the new exhibition at the local children's museum, and we need to pick up a gift for that birthday party that starts in . . . 20 minutes, juggling a busy family's weekend schedule can be more stressful than a weekday. While we know it's simply not realistic to cancel all your plans and obligations moving forward, clearing the calendar for just one weekend can be just the refresher that your family's craving. Here's why.

You just had a baby? You're a superstar! All those diapers, all that spit up, and you're makin' magic happen. But you're also likely tired - really tired - and busy (so, so busy). Taking time for yourself might seem like an indulgence but a happy mom makes for a happy baby. Here are 7 things you should definitely do to keep your sanity intact and your spirit high. <more, below>

Summertime is on, and the kids are out of school. Every mom knows that for these three months it's more important than ever to keep the kids busy. But you don't have to schedule your life away with camps, or drop a bundle on activities and games that come in a box. You can make your own fun, and even include the kids in the prep, with some simple, inexpensive DIY crafts that will keep them playing 'til the lightening bugs come out. Make your own fingerpaint, bubbles, and crayons. Create a fort-building kit and superhero capes that will kick their imaginations into overdrive. Here are 10 of our favorite kid-friendly DIY crafts to fuel your summertime fun.

Let these DIY dog bed projects be your inspiration and within a single weekend, you can construct something that really makes Rex feel like a king.