Canadian Teenage Girls Accused of Pimping out Other Teenagers
Who says there are no female entrepreneurs?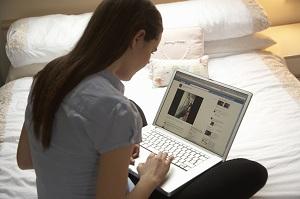 In Canada, police are looking for a 17-year-old girl who is accused of using social networking sites to recruit and then sell other teenage girls, some as young as 13. The cops already have two 15-year-old girls (not women, not mobsters) in custody who worked with the 17-year-old human trafficker. In defense of the teen pimpsters, it's reported that they may have also been the victims of human trafficking. It appears that these girls just decided to retire and go into management. Not that it's ever an excuse for committing such a terrible crime, but it is somewhat reassuring to know that they didn't get the idea to destroy the souls of other teenage girls from a collaborative brainstorming session. Essentially, it was the evil seed of their subjugation sprouting roots.
This story is deeply saddening. To me, it's far worse than the bath salt face-eater, or the gay porn star with the penchant for making government contributions. Many people are treated poorly, or suffer abuse. But they respond correctly to life's tragedies by making it their missions to fight against the same evils in which they were ensnared. But these girls did the opposite. These girls were slaves who didn't want to be free, they just wanted to run the plantation. They embraced the corruption, and that's what is truly frightening.
I want to hold off saying that this is just another sign that society is falling apart. This seems like an isolated incident, and the lone work of some teenage girls who were perhaps traumatized past the point of having any empathy for their victims. I don't think we're going to suffer an outbreak of teenage pimping. But I do think it is another warning that we must pay attention to our kids, no matter how much they push us away. It's better to have your teenage daughter yell, "I hate you!" because you found out about some party she was trying to sneak off to, than have her make it to that party and end up hating herself.

What should be the punishment for these teenage pimps?
Photo: Brendan O'Sullivan/Photolibr​ary/Getty Images
Love our blog? Become a fan of MSN Living on Facebook.  We're like the Lady Gaga of news and entertainment portals.
Check out my hilarious book Sorry I Peed on You (and other heartwarming letters to Mommy)(Andrews McMeel). Makes a great baby shower gift!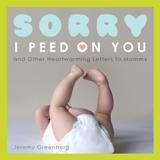 And hey, do ya love doggies and puppies? My hilarious and adorable new book, Sorry I Pooped in Your Shoe (and Other Heartwarming Letters from Doggie) (Andrews McMeel) is now available!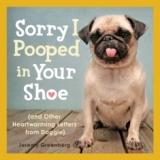 News, stories, tips and laughs for moms & dads
Make sure your go-to gadgets are as cute as your style, with these trendy tech finds!

Oh, how the times have changed...

Get ready to hit the mall! Check out the hottest back-to-school trends—and get ready to make a major style statement this year.

Unique, or downright strange?

This is Kevin Droniak and his grandma. They're besties, they're awesome and they're YouTube stars.

It can be difficult to entice little ones to eat anything at all, let alone to devour a healthy plate. But feeding your kids nutritious snacks after school just got way easier, thanks to these adorably clever and cute snack ideas! For more smart and fun ways to get your kids to enjoy healthful and delicious foods, try one of these amazingly artsy lunch ideas.

Through a tonsillectomy all the way to brain surgery, my mother deserves some recognition. She's my spine, my birthday shadow, my BFF, my thunder buddy, so Mommy, thank you.

My son needs me, as much as yours needs you. Sadly, my son needs me more. He needs someone to have his back, when it seems that the police, the men he'd wave to with excitement as a little boy, see him as a being worthy only of prison or death.

If you know someone who has adopted and have made some of these comments, don't fret... now you know!

"Because you shine from within," I said, touching my finger to her heart. "Not everybody sees it, but I do. I see it. And my job is to protect that light. So when people say mean comments that squelch that light, I want you to tell me. I will protect your light by listening and loving you, my brave, courageous, and unique little firefly."

Studies have shown that it helps, top education officials have recommended it, and now doctors are officially saying the same.

I may have accidentally dropped you a few times, forgotten to document your first fart, let a little pee fly and dressed you like an idiot, but I have also loved you with every piece of me, and you will never hear an apology for that.