Canadian Teenage Girls Accused of Pimping out Other Teenagers
Who says there are no female entrepreneurs?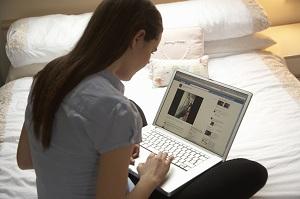 In Canada, police are looking for a 17-year-old girl who is accused of using social networking sites to recruit and then sell other teenage girls, some as young as 13. The cops already have two 15-year-old girls (not women, not mobsters) in custody who worked with the 17-year-old human trafficker. In defense of the teen pimpsters, it's reported that they may have also been the victims of human trafficking. It appears that these girls just decided to retire and go into management. Not that it's ever an excuse for committing such a terrible crime, but it is somewhat reassuring to know that they didn't get the idea to destroy the souls of other teenage girls from a collaborative brainstorming session. Essentially, it was the evil seed of their subjugation sprouting roots.
This story is deeply saddening. To me, it's far worse than the bath salt face-eater, or the gay porn star with the penchant for making government contributions. Many people are treated poorly, or suffer abuse. But they respond correctly to life's tragedies by making it their missions to fight against the same evils in which they were ensnared. But these girls did the opposite. These girls were slaves who didn't want to be free, they just wanted to run the plantation. They embraced the corruption, and that's what is truly frightening.
I want to hold off saying that this is just another sign that society is falling apart. This seems like an isolated incident, and the lone work of some teenage girls who were perhaps traumatized past the point of having any empathy for their victims. I don't think we're going to suffer an outbreak of teenage pimping. But I do think it is another warning that we must pay attention to our kids, no matter how much they push us away. It's better to have your teenage daughter yell, "I hate you!" because you found out about some party she was trying to sneak off to, than have her make it to that party and end up hating herself.

What should be the punishment for these teenage pimps?
Photo: Brendan O'Sullivan/Photolibr​ary/Getty Images
Love our blog? Become a fan of MSN Living on Facebook.  We're like the Lady Gaga of news and entertainment portals.
Check out my hilarious book Sorry I Peed on You (and other heartwarming letters to Mommy)(Andrews McMeel). Makes a great baby shower gift!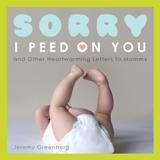 And hey, do ya love doggies and puppies? My hilarious and adorable new book, Sorry I Pooped in Your Shoe (and Other Heartwarming Letters from Doggie) (Andrews McMeel) is now available!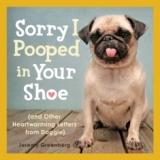 family: tips, trends & advice for all things family
One of the most unsettling consequences of bringing a child into your previously simple, happily oblivious manly life is that you're now unquestionably, inescapably…The Man.

Whether it was baby's first kick or the first time your boobs leaked in public, there's a point in every mom's life when the world as you know it ends and you realize -- Whoa, I'm someone's mom now. Some of our favorite mommy bloggers revealed what their aha moments were. They range from heartwarming to completely hilarious.

From DIY jewelry to homemade "flowers" to sweet vases, you can help your kid make mom's day with these crafty gifts.

The first parenting shock: They let you take the baby home. Like, without supervision. Only then do the real surprises unfold. Here's what readers told us was most unexpected for them as they embraced this whole mama thing.

Be prepared to say, 'awww,' multiple times while flipping through this collection super-sweet stuff for babies and kids on Etsy.com. Take a peek at some of our favorite finds for moms (and click 'More' to find out how to get this amazing gnome hat!)...By MSN Living editors

Your Mother's Day plans are all set, right? Brunch is booked and a fabulous gift is wrapped and ready to go. So take a breather and celebrate these stylish celebrity moms who work hard, care for their kids, and manage to look amazing in the process.

Find out this year's top baby names on Parenting.com, and see what we predict will be big in 2013

Sophia and Jacob reign supreme.

In an online contest, Parenting.com asked readers to tell us what it means to "have it all." Read the winner's moving essay on how that phrase has defined her motherhood, plus essays from the three runners up.

Tow lot employee finds abandoned pup.

Animals, says Dr. Patty Khuly, are the best listeners in the world and don't care that you've just been dumped or laid off.

Ask a mom if she's happier now that she has a child and she'll usually say yes.