Canadian Teenage Girls Accused of Pimping out Other Teenagers
Who says there are no female entrepreneurs?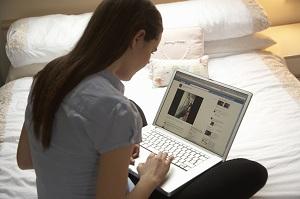 In Canada, police are looking for a 17-year-old girl who is accused of using social networking sites to recruit and then sell other teenage girls, some as young as 13. The cops already have two 15-year-old girls (not women, not mobsters) in custody who worked with the 17-year-old human trafficker. In defense of the teen pimpsters, it's reported that they may have also been the victims of human trafficking. It appears that these girls just decided to retire and go into management. Not that it's ever an excuse for committing such a terrible crime, but it is somewhat reassuring to know that they didn't get the idea to destroy the souls of other teenage girls from a collaborative brainstorming session. Essentially, it was the evil seed of their subjugation sprouting roots.
This story is deeply saddening. To me, it's far worse than the bath salt face-eater, or the gay porn star with the penchant for making government contributions. Many people are treated poorly, or suffer abuse. But they respond correctly to life's tragedies by making it their missions to fight against the same evils in which they were ensnared. But these girls did the opposite. These girls were slaves who didn't want to be free, they just wanted to run the plantation. They embraced the corruption, and that's what is truly frightening.
I want to hold off saying that this is just another sign that society is falling apart. This seems like an isolated incident, and the lone work of some teenage girls who were perhaps traumatized past the point of having any empathy for their victims. I don't think we're going to suffer an outbreak of teenage pimping. But I do think it is another warning that we must pay attention to our kids, no matter how much they push us away. It's better to have your teenage daughter yell, "I hate you!" because you found out about some party she was trying to sneak off to, than have her make it to that party and end up hating herself.

What should be the punishment for these teenage pimps?
Photo: Brendan O'Sullivan/Photolibr​ary/Getty Images
Love our blog? Become a fan of MSN Living on Facebook.  We're like the Lady Gaga of news and entertainment portals.
Check out my hilarious book Sorry I Peed on You (and other heartwarming letters to Mommy)(Andrews McMeel). Makes a great baby shower gift!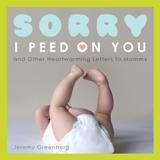 And hey, do ya love doggies and puppies? My hilarious and adorable new book, Sorry I Pooped in Your Shoe (and Other Heartwarming Letters from Doggie) (Andrews McMeel) is now available!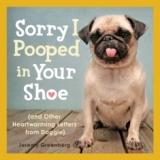 News, stories, tips and laughs for moms & dads
Transform the fall vegetable into cool decor pieces.

Put together these creative, but simple, Halloween looks for your youngsters.

We know you're documenting just about every move baby makes. (Do you even have any memory left on your phone? We didn't think so.) These tips from professional photographers can help you perfect your pics.

These six on-trend ideas will make baby's room your new favorite place to hang out.

Baby probably won't remember his first birthday party, but that doesn't mean you can't go all out (after all, parents need to celebrate making it through this first year, right?). These fun, colorful themes take planning to the next level.

See what celebrities who had problems conceiving have to say.

You'll be hearing a lot of advice and opinions. Some of it will be really helpful and some will be just plain wrong. Here are the most common things people say about babies that aren't true.

A new dad finds an Epcot Center's worth of innovation after expecting none at all.

The dog days of summer may be well behind us, but that doesn't mean it's time to pack in the outdoor adventures quite yet.

Protect yourself and your family with these ingenious gizmos and smartphone apps.

Make sure your go-to gadgets are as cute as your style, with these trendy tech finds!

Oh, how the times have changed...