Student banned over dyed hair
A 7th-grader has been kicked out of school for dyeing her hair blond.
A straight-A student has been banned from a junior high school in Lubbock, Texas. Her offense? Dyeing her hair partially blond.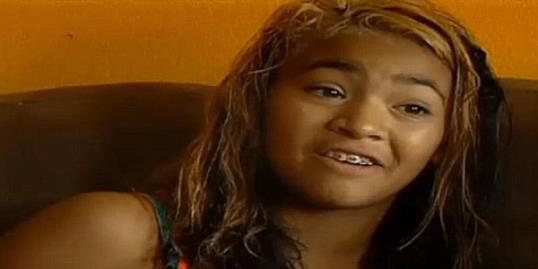 More on MSN Living: Six of the most annoying dress codes, decoded!

Watasha Houston dyed her daughter's hair a couple of weeks ago. This week, when Neices, a 7th-grader at Seagraves Junior High, showed up for class with her new 'do, she was turned away.
"She gets up this morning, gets ready to go to school; she's not allowed to go to her class again," Houston told Lubbock's KCBD.
Superintendent Dr. Kevin Spiller explained that the Seagraves Independent Student Handbook prohibits "hair coloring or bleaching for the purpose of creating extreme differences in color." Spiller contends that Neices is in "violation of the dress code."
MSN Living: 5 parenting myths you can kiss goodbye

Neices explains the irony of the situation:
"I waited two years to dye my hair, and I had to earn it [with] my grades."
Houston says her daughter has "been shunned, she's been discriminated." Spiller says the school district works with parents in situations like these, giving students a timeline for returning back to class. But so far, Houston isn't giving in. She refuses to dye her daughter's hair back. 
"It's not hurting anybody but it's killing her not to be able to walk into a classroom and get her work done because in the long run she's gonna be behind … because of her hair?"

Watch the rest of the story here, then tell us your thoughts in the comments below.
More on The Family Room:
Subscribe to The Family Room | Friend us on Facebook, follow us on Twitter and find us on Pinterest.
​Photo: Neices Houston, a 7th grader at Seagraves Junior High in Lubbock, Texas,  has been kept out of class because of her hair color (KCBD, http://aka.ms/hair-c​olor-conflict)
News, stories, tips and laughs for moms & dads
Transform the fall vegetable into cool decor pieces.

Put together these creative, but simple, Halloween looks for your youngsters.

We know you're documenting just about every move baby makes. (Do you even have any memory left on your phone? We didn't think so.) These tips from professional photographers can help you perfect your pics.

These six on-trend ideas will make baby's room your new favorite place to hang out.

Baby probably won't remember his first birthday party, but that doesn't mean you can't go all out (after all, parents need to celebrate making it through this first year, right?). These fun, colorful themes take planning to the next level.

See what celebrities who had problems conceiving have to say.

You'll be hearing a lot of advice and opinions. Some of it will be really helpful and some will be just plain wrong. Here are the most common things people say about babies that aren't true.

A new dad finds an Epcot Center's worth of innovation after expecting none at all.

The dog days of summer may be well behind us, but that doesn't mean it's time to pack in the outdoor adventures quite yet.

Protect yourself and your family with these ingenious gizmos and smartphone apps.

Make sure your go-to gadgets are as cute as your style, with these trendy tech finds!

Oh, how the times have changed...