Student banned over dyed hair
A 7th-grader has been kicked out of school for dyeing her hair blond.
A straight-A student has been banned from a junior high school in Lubbock, Texas. Her offense? Dyeing her hair partially blond.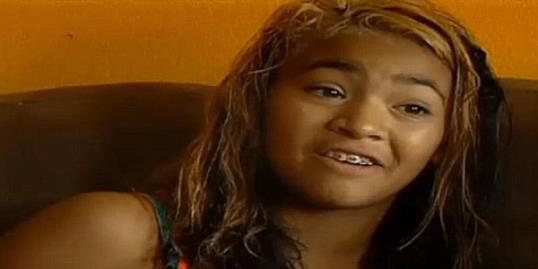 More on MSN Living: Six of the most annoying dress codes, decoded!

Watasha Houston dyed her daughter's hair a couple of weeks ago. This week, when Neices, a 7th-grader at Seagraves Junior High, showed up for class with her new 'do, she was turned away.
"She gets up this morning, gets ready to go to school; she's not allowed to go to her class again," Houston told Lubbock's KCBD.
Superintendent Dr. Kevin Spiller explained that the Seagraves Independent Student Handbook prohibits "hair coloring or bleaching for the purpose of creating extreme differences in color." Spiller contends that Neices is in "violation of the dress code."
MSN Living: 5 parenting myths you can kiss goodbye

Neices explains the irony of the situation:
"I waited two years to dye my hair, and I had to earn it [with] my grades."
Houston says her daughter has "been shunned, she's been discriminated." Spiller says the school district works with parents in situations like these, giving students a timeline for returning back to class. But so far, Houston isn't giving in. She refuses to dye her daughter's hair back. 
"It's not hurting anybody but it's killing her not to be able to walk into a classroom and get her work done because in the long run she's gonna be behind … because of her hair?"

Watch the rest of the story here, then tell us your thoughts in the comments below.
More on The Family Room:
Subscribe to The Family Room | Friend us on Facebook, follow us on Twitter and find us on Pinterest.
​Photo: Neices Houston, a 7th grader at Seagraves Junior High in Lubbock, Texas,  has been kept out of class because of her hair color (KCBD, http://aka.ms/hair-c​olor-conflict)
News, stories, tips and laughs for moms & dads
What are we teaching our children when we focus on their achievements rather than their kindness?

Discover the seemingly insignificant things that can affect your chances of getting pregnant.

A thrill-obsessed subculture claimed another life this week.

A few suggested answers for the diciest questions

Must-haves for every mommy on the road

Here's our list of fifteen moms in the food industry that deserve some recognition.

The site gets high marks for its user-friendly interface and excellent and responsive customer service. And the reviews are also pretty accurate. Compare amenities and prices next to a hotel's in the same area, and you're likely to see Airbnb come out on top.

We captured a frame-by-frame look just for you.

Other moms can be ruthless when it comes to picking apart your parenting choices. From dissing your decision to go back to work to criticizing when you started baby on solids, here are the most ridiculous comments moms have heard. Bonus, we've got just the right way to respond to the haters! You're welcome.

Nope, you don't have to spend the next nine months in black elastic-waist pants and oversize sweaters. And you don't have to shell out a fortune on your "temporary" wardrobe either. Check out these stylish and affordable maternity clothes.

Because society crumbles without us

Another kid figured out how to get into a claw machine.