Student banned over dyed hair
A 7th-grader has been kicked out of school for dyeing her hair blond.
A straight-A student has been banned from a junior high school in Lubbock, Texas. Her offense? Dyeing her hair partially blond.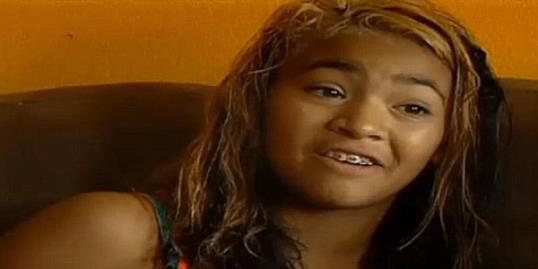 More on MSN Living: Six of the most annoying dress codes, decoded!

Watasha Houston dyed her daughter's hair a couple of weeks ago. This week, when Neices, a 7th-grader at Seagraves Junior High, showed up for class with her new 'do, she was turned away.
"She gets up this morning, gets ready to go to school; she's not allowed to go to her class again," Houston told Lubbock's KCBD.
Superintendent Dr. Kevin Spiller explained that the Seagraves Independent Student Handbook prohibits "hair coloring or bleaching for the purpose of creating extreme differences in color." Spiller contends that Neices is in "violation of the dress code."
MSN Living: 5 parenting myths you can kiss goodbye

Neices explains the irony of the situation:
"I waited two years to dye my hair, and I had to earn it [with] my grades."
Houston says her daughter has "been shunned, she's been discriminated." Spiller says the school district works with parents in situations like these, giving students a timeline for returning back to class. But so far, Houston isn't giving in. She refuses to dye her daughter's hair back. 
"It's not hurting anybody but it's killing her not to be able to walk into a classroom and get her work done because in the long run she's gonna be behind … because of her hair?"

Watch the rest of the story here, then tell us your thoughts in the comments below.
More on The Family Room:
Subscribe to The Family Room | Friend us on Facebook, follow us on Twitter and find us on Pinterest.
​Photo: Neices Houston, a 7th grader at Seagraves Junior High in Lubbock, Texas,  has been kept out of class because of her hair color (KCBD, http://aka.ms/hair-c​olor-conflict)
News, stories, tips and laughs for moms & dads
Learning these 10 things is a good base with which to begin the tough preteen and teen years. Helping our children maneuver life is our jobs as parents, even if we haven't quite figured it all out ourselves yet.

In a few short weeks you'll be dropping your child off at college, where they'll spend the next four years learning, laughing, and probably partying. Of course, in true teen fashion, your child has already started shopping for their dorm room essentials. Don't panic just yet!

When tots burst through the door after a busy day at school, the first order of business is securing a snack.

The only thing more important than what you pack your child for lunch is what you pack it in.

Frustrated mom invents Ignore No More app

Do you have the right mix of moms surrounding you?

It's hard to keep young kids entertained while being confined indoors, but fear not, for we have some fun ideas to keep the entire family from climbing the walls during rainy days.

Back in our day, ending up with the same exact backpack as your BFF was a legitimate back-to-school concern. Nowadays? There are so many options, it's dizzying!

It is a parent's eternal dilemma: What do I make the kids for lunch today? And tomorrow? And next week? We fall into ruts, succumb to the tried-and-true, give in to our children's demands for junk food. No more! These school lunch ideas—for everything from sandwiches to snacks to hot meals—will freshen up your daily routine, so much so you may be tempted to make them for yourself.

Whether your kids have recently gone back to school or are preparing to go shortly, it's never too late to start thinking about how we can make this year successful and low-stress, both for our kids and ourselves. With that, here are 6 things parents might want to stop doing this year in order to make it the best one yet...for all of you!

Some families spend their after-dinner time playing card games, watching television, or prepping for the next day. And that is fine and dandy, but be sure to incorporate some new, fun games and activities into your evenings to keep it fresh and exciting during the school year.

Head back to school in style with these fashionable, affordable picks