Adult content is three clicks away from kids
Online safety at high risk; experts, advocates and YouTube itself warn against letting your child browse the video site without supervision.
Navigating the digital world can be dangerous for children. Although the internet can be a wonderful resource, no parent wants their kid to stumble upon violence, sexual content or drug use.
A recent study released by British digital security firm Kaspersky Lab, says that children can be as little as three clicks away from inappropriate or adult content on YouTube.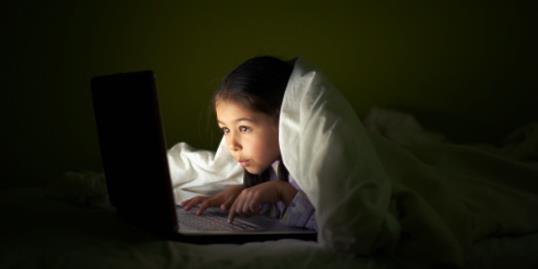 The study looked at popular children's programs and the "related videos" that surface with them, reports The Washington Post.
More from MSN Living: Think outside the lunch box
According to the study, a child watching 'Dora the Explorer' on YouTube could accidentally reach swearing and nudity content in four clicks.  From 'Sesame Street,' potentially disturbing videos are just two clicks away.
YouTube's Safety Center offers resources for parents and educators. The video site does not allow children under 13 to sign up for accounts, although they can watch videos without signing in.
More from MSN Living: 10 secret mom confessions
David Emm, senior security researcher at Kaspersky Lab, was quoted, "It's worrying to see just how simple it is for children to access videos of an adult nature on YouTube. With younger generations becoming more IT literate and parents increasingly turning to mobile devices, online games and apps as a means of entertaining their kids, these results highlight the importance of taking steps to protect them online."
Kaspersky Lab promotes strict measures such as personally watching children as they surf the web or installing security software to monitor their browsing history. Insafe, a European-Union-funde​d organization encourages parents to promote a culture of safety at home and offers an online activity book, 'Play and Learn: Being Online,"'for kids ages 4 to 8.
Do you supervise your child's Internet use?
Bing: Tips for keeping kids safe online
More from Family Room:
Teen mom denied right to breast feed
Toddler death raises concern over car seat rules
Violent video games and child aggression
Love content like this? Friend us on Facebook, follow us on Twitter and find us on Pinterest.
Readers: Calling all mom bloggers – we're looking for fresh voices on MSN Living. Email us your samples and contact info!
Photo: Adult content is three clicks away online / Donald Iain Smith/Getty Images 
News, stories, tips and laughs for moms & dads
4 steps for raising a child who doesn't feel emotionally stranded.

Any of these sound familiar?

Fire challenge involves pouring alcohol on one's chest and lighting it

A coincidence after the furlough?

Helpful tips for easing first day jitters.

Getting ready for fall has never been more fun.

Great reads for the back-to-school mindset.

Remember the concept of weekends being a time for rest, relaxation, and togetherness? No? Us either. Between soccer games, playdates, dragging your kids to see the new exhibition at the local children's museum, and we need to pick up a gift for that birthday party that starts in . . . 20 minutes, juggling a busy family's weekend schedule can be more stressful than a weekday. While we know it's simply not realistic to cancel all your plans and obligations moving forward, clearing the calendar for just one weekend can be just the refresher that your family's craving. Here's why.

You just had a baby? You're a superstar! All those diapers, all that spit up, and you're makin' magic happen. But you're also likely tired - really tired - and busy (so, so busy). Taking time for yourself might seem like an indulgence but a happy mom makes for a happy baby. Here are 7 things you should definitely do to keep your sanity intact and your spirit high. <more, below>

Summertime is on, and the kids are out of school. Every mom knows that for these three months it's more important than ever to keep the kids busy. But you don't have to schedule your life away with camps, or drop a bundle on activities and games that come in a box. You can make your own fun, and even include the kids in the prep, with some simple, inexpensive DIY crafts that will keep them playing 'til the lightening bugs come out. Make your own fingerpaint, bubbles, and crayons. Create a fort-building kit and superhero capes that will kick their imaginations into overdrive. Here are 10 of our favorite kid-friendly DIY crafts to fuel your summertime fun.

Let these DIY dog bed projects be your inspiration and within a single weekend, you can construct something that really makes Rex feel like a king.