Child identity theft a growing trend
An emerging crime trend impacting families today — and children tomorrow.
Last year, a tearful teen was seen on TV describing how she and three other juveniles were victimized by child identity theft. This Midwest teenager owed $750,000 for homes and automobiles that someone else had purchased in her name.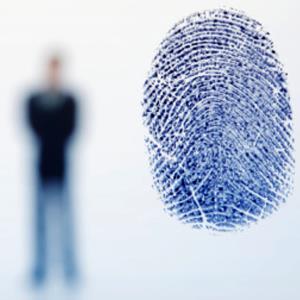 The theft of her information had occurred when she was 3 years old.
The crime is called child identity theft, and it's a growing problem. An estimated one in every 40 households with young children is currently being impacted, ringing the alarm bell on a new need to prioritize and protect the sensitive information of every family member.
More from MSN Living: How dogs make our lives better
"Children are at 51 times greater risk of being targeted for identity theft than are adults, according to Carnegie Mellon University CyLab,"  says Robert P. Chappell, Jr., a veteran of law enforcement and of the Armed Forces. Struck by the number of fraud cases involving child identity scams he was fielding after a tour of duty overseas, Chappell recently authored "Child Identity Theft: What Every Parent Needs To Know."
"Children are targeted because criminals have learned that a child's personal information is of value," Chappell explains. "This personal information consists of their name, date of birth and Social Security number. Criminals understand that by stealing a child's information they have a longer period to abuse the identity before being discovered."
More from MSN Living: 15 amazing, inspiring baby nurseries
Identity thieves use other people's information to open credit cards and bank accounts, apply for loans, get government benefits and run up obscene amounts of debt — and can escape all debtors because their own identity is masked. Kids make ideal targets because the have completely clean credit records, if any credit file at all.
Since it's a crime of identity and not directly of cash or goods, families of every income level are susceptible. A 2012 report published by the Identity Theft Assistance Center (ITAC) indicated that lower-income households were disproportionately affected, with 50 percent of all child identity thefts affecting those with household incomes under $35,000, though a full 10 percent with incomes over $100,000 were affected as well. Disturbingly, "friendly fraud" — identity theft committed by a family member or friend — was to blame in 27 percent of reported cases.
Bing: A shocking number of identity thefts happen every day
Child identity fraud is hard to detect and difficult to resolve. According to the ITAC, the mean detection time for child ID frauds is nearly a year, while detection time for adult cases is under two months. A major concern is that the theft of a child's identity can go undetected for years, not coming to light until the victim applies for his or her first job or tries to rent a first apartment — at which point the victim learns he or she is shackled with false debt and bad credit.
Robert Chappell recommends several preventive actions for parents and children. The first step is to obtain a free annual report from one of the three credit agencies. Though untangling oneself from the mess of a criminal's fraudulent debt can be laborious and infuriating, each agency does have a resolution center and advice for safeguarding family identities (follow these links for TransUnion, Experian and Equifax).
Additional actions:
• Don't share your child's Social Security number. When asked for it on school or medical forms, ask whether optional information can be substituted, or whether you can use just the last four SSN digits.
• Tell your children not to place his/her birth date or address on social networking sites.
• Register all family phone numbers on the Do Not Call List.
• Shred sensitive information. Don't discard pages from bills, credit cards or bank statements with readable information.
• Educate your children on the risks of giving away personal information.
To learn more, visit the ITAC and Federal Trade Commission pages dedicated to combating child identity theft.
More from Family Room:
Teen mom denied right to breast feed
Toddler death raises concern over car seat rules
Violent video games and child aggression
Love content like this? Friend us on Facebook, follow us on Twitter and find us on Pinterest.
Photo: Child identity theft / George Diebold/Getty Images
News, stories, tips and laughs for moms & dads
From Ryan Gosling earrings to portable speakers, there's something here for kids of all ages.

When it comes to holiday giving, it's the thought that counts, which is why homemade gifts from kids are so treasured by their mothers. Children might not have money to spend on an expensive piece of jewelry or designer handbag, but they do have the time to DIY something special for their number one fan. If you're in charge of helping the little ones think of presents, check out the above list of homemade gifts for mom. From a custom vase to Instagram coasters to Warhol-inspired wall art, we have something for every taste and skill level.

At our household, we have a large, diverse collection of toys. While I'm not as uptight as my husband on what enters our kids' toy chest, my husband must approve all toy acquisitions mostly because of aesthetics (appearance is important). In our search for functional and stylish toys, the sustainable ones often have the best design, and appeal to the visual and tactile senses or improve fine motor skills such as dexterity and hand coordination. Here are a few of our family favorites that intrigue and hold our little ones' attention—and look good, too.

Worried that a violent video game might sneak its way into your shopping cart during the holidays? Before you make it to the register, make sure you're armed with all the information you need regarding your child's games. Just because your well-meaning thirteen-year-old promises you that the game he's about to buy with the gift card from Uncle Mike is totally chill, doesn't mean it's good for kids. Do your research ahead of time to avoid any game store drama. And have a chat with your offspring before the big day; let them know that you're going to have to green light their choices before they get their hearts set on any particular item. At the end of the day, you're just being a good parent. Some of the games on the market now may look OK at first glance, but are actually quite objectionable. Trust us: We've done our homework and we're here to give you the ultimate low-down. Check out this slideshow for all the games to steer clear of this season. Don't say we didn't warn you.

Two sociologists have found that parents who have daughters are more inclined to support the GOP and turn a cold shoulder to Democrats.

The experts at Nameberry.com predict what will be big in baby-naming next year

Famed event-planner David Stark shared tips for making chic holiday decorations using items you already have around the house. Take a look!

Sociologist Karen Z. Kramer found that over the past decade more than 550,000 men were stay-at-home fathers, which is about 3.5 percent of the married with kids population.

Ben Miller celebrates his wife's birthday and the anniversary of the day their premature son Ward Miles came home for good with a video documenting his first year.

Adopting an animal is a major commitment. Yet all too often people put more effort into researching what kind of car to get than the type of pet that would best fit their lifestyle.

'Tis the season to send out holiday greeting cards to all your friends and family. But, as our friends at Awkward Family Pet Photos know, not all holiday snapshots are the same. Some are just plain kooky — especially when pets are included. So with good tidings and great cheer, here are 10 wacky holiday animal portraits that are sure to make you laugh out loud and get you in the holiday spirit. And possibly make you think twice about dressing up the family cat this year.

King of the jungle? Nah, it's just a labradoodle!