Child identity theft a growing trend
An emerging crime trend impacting families today — and children tomorrow.
Last year, a tearful teen was seen on TV describing how she and three other juveniles were victimized by child identity theft. This Midwest teenager owed $750,000 for homes and automobiles that someone else had purchased in her name.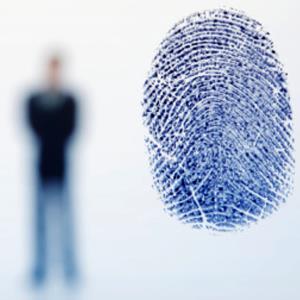 The theft of her information had occurred when she was 3 years old.
The crime is called child identity theft, and it's a growing problem. An estimated one in every 40 households with young children is currently being impacted, ringing the alarm bell on a new need to prioritize and protect the sensitive information of every family member.
More from MSN Living: How dogs make our lives better
"Children are at 51 times greater risk of being targeted for identity theft than are adults, according to Carnegie Mellon University CyLab,"  says Robert P. Chappell, Jr., a veteran of law enforcement and of the Armed Forces. Struck by the number of fraud cases involving child identity scams he was fielding after a tour of duty overseas, Chappell recently authored "Child Identity Theft: What Every Parent Needs To Know."
"Children are targeted because criminals have learned that a child's personal information is of value," Chappell explains. "This personal information consists of their name, date of birth and Social Security number. Criminals understand that by stealing a child's information they have a longer period to abuse the identity before being discovered."
More from MSN Living: 15 amazing, inspiring baby nurseries
Identity thieves use other people's information to open credit cards and bank accounts, apply for loans, get government benefits and run up obscene amounts of debt — and can escape all debtors because their own identity is masked. Kids make ideal targets because the have completely clean credit records, if any credit file at all.
Since it's a crime of identity and not directly of cash or goods, families of every income level are susceptible. A 2012 report published by the Identity Theft Assistance Center (ITAC) indicated that lower-income households were disproportionately affected, with 50 percent of all child identity thefts affecting those with household incomes under $35,000, though a full 10 percent with incomes over $100,000 were affected as well. Disturbingly, "friendly fraud" — identity theft committed by a family member or friend — was to blame in 27 percent of reported cases.
Bing: A shocking number of identity thefts happen every day
Child identity fraud is hard to detect and difficult to resolve. According to the ITAC, the mean detection time for child ID frauds is nearly a year, while detection time for adult cases is under two months. A major concern is that the theft of a child's identity can go undetected for years, not coming to light until the victim applies for his or her first job or tries to rent a first apartment — at which point the victim learns he or she is shackled with false debt and bad credit.
Robert Chappell recommends several preventive actions for parents and children. The first step is to obtain a free annual report from one of the three credit agencies. Though untangling oneself from the mess of a criminal's fraudulent debt can be laborious and infuriating, each agency does have a resolution center and advice for safeguarding family identities (follow these links for TransUnion, Experian and Equifax).
Additional actions:
• Don't share your child's Social Security number. When asked for it on school or medical forms, ask whether optional information can be substituted, or whether you can use just the last four SSN digits.
• Tell your children not to place his/her birth date or address on social networking sites.
• Register all family phone numbers on the Do Not Call List.
• Shred sensitive information. Don't discard pages from bills, credit cards or bank statements with readable information.
• Educate your children on the risks of giving away personal information.
To learn more, visit the ITAC and Federal Trade Commission pages dedicated to combating child identity theft.
More from Family Room:
Teen mom denied right to breast feed
Toddler death raises concern over car seat rules
Violent video games and child aggression
Love content like this? Friend us on Facebook, follow us on Twitter and find us on Pinterest.
Photo: Child identity theft / George Diebold/Getty Images
News, stories, tips and laughs for moms & dads
Do you have the right mix of moms surrounding you?

It's hard to keep young kids entertained while being confined indoors, but fear not, for we have some fun ideas to keep the entire family from climbing the walls during rainy days.

Back in our day, ending up with the same exact backpack as your BFF was a legitimate back-to-school concern. Nowadays? There are so many options, it's dizzying!

It is a parent's eternal dilemma: What do I make the kids for lunch today? And tomorrow? And next week? We fall into ruts, succumb to the tried-and-true, give in to our children's demands for junk food. No more! These school lunch ideas—for everything from sandwiches to snacks to hot meals—will freshen up your daily routine, so much so you may be tempted to make them for yourself.

Whether your kids have recently gone back to school or are preparing to go shortly, it's never too late to start thinking about how we can make this year successful and low-stress, both for our kids and ourselves. With that, here are 6 things parents might want to stop doing this year in order to make it the best one yet...for all of you!

Some families spend their after-dinner time playing card games, watching television, or prepping for the next day. And that is fine and dandy, but be sure to incorporate some new, fun games and activities into your evenings to keep it fresh and exciting during the school year.

Head back to school in style with these fashionable, affordable picks

Helpful tips for easing first day jitters.

Get savvy tips for saving cash on your children's school supplies

There's the list of supplies the school sends you; then there's what your kid really needs. Here's how to get off to a smart start and keep things organized all year.

After a long, fun, and relaxing summer, the thought of going back to school is a harsh one. It's only been three months since you walked the halls of your school, but it might as well have been an eternity because your brain pretty much remembers nothing. From getting lost trying to find your class in Hallway C to trying to figure out which table to eat at for lunch, here are just some of the many first day struggles we've all been through.

It's time to start rifling through bins of composition notebooks, glue sticks and highlighter pens. Your kids are heading back to school! We've rounded up 10 relatively easy DIY ideas from Pinterest to satisfy any crafty (or wannabe) parent. Send your kids off with one of these cute concepts that are sure to deliver lots of 'likes' on your Facebook page.