Child identity theft a growing trend
An emerging crime trend impacting families today — and children tomorrow.
Last year, a tearful teen was seen on TV describing how she and three other juveniles were victimized by child identity theft. This Midwest teenager owed $750,000 for homes and automobiles that someone else had purchased in her name.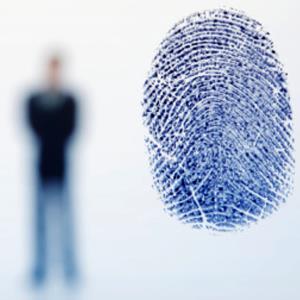 The theft of her information had occurred when she was 3 years old.
The crime is called child identity theft, and it's a growing problem. An estimated one in every 40 households with young children is currently being impacted, ringing the alarm bell on a new need to prioritize and protect the sensitive information of every family member.
More from MSN Living: How dogs make our lives better
"Children are at 51 times greater risk of being targeted for identity theft than are adults, according to Carnegie Mellon University CyLab,"  says Robert P. Chappell, Jr., a veteran of law enforcement and of the Armed Forces. Struck by the number of fraud cases involving child identity scams he was fielding after a tour of duty overseas, Chappell recently authored "Child Identity Theft: What Every Parent Needs To Know."
"Children are targeted because criminals have learned that a child's personal information is of value," Chappell explains. "This personal information consists of their name, date of birth and Social Security number. Criminals understand that by stealing a child's information they have a longer period to abuse the identity before being discovered."
More from MSN Living: 15 amazing, inspiring baby nurseries
Identity thieves use other people's information to open credit cards and bank accounts, apply for loans, get government benefits and run up obscene amounts of debt — and can escape all debtors because their own identity is masked. Kids make ideal targets because the have completely clean credit records, if any credit file at all.
Since it's a crime of identity and not directly of cash or goods, families of every income level are susceptible. A 2012 report published by the Identity Theft Assistance Center (ITAC) indicated that lower-income households were disproportionately affected, with 50 percent of all child identity thefts affecting those with household incomes under $35,000, though a full 10 percent with incomes over $100,000 were affected as well. Disturbingly, "friendly fraud" — identity theft committed by a family member or friend — was to blame in 27 percent of reported cases.
Bing: A shocking number of identity thefts happen every day
Child identity fraud is hard to detect and difficult to resolve. According to the ITAC, the mean detection time for child ID frauds is nearly a year, while detection time for adult cases is under two months. A major concern is that the theft of a child's identity can go undetected for years, not coming to light until the victim applies for his or her first job or tries to rent a first apartment — at which point the victim learns he or she is shackled with false debt and bad credit.
Robert Chappell recommends several preventive actions for parents and children. The first step is to obtain a free annual report from one of the three credit agencies. Though untangling oneself from the mess of a criminal's fraudulent debt can be laborious and infuriating, each agency does have a resolution center and advice for safeguarding family identities (follow these links for TransUnion, Experian and Equifax).
Additional actions:
• Don't share your child's Social Security number. When asked for it on school or medical forms, ask whether optional information can be substituted, or whether you can use just the last four SSN digits.
• Tell your children not to place his/her birth date or address on social networking sites.
• Register all family phone numbers on the Do Not Call List.
• Shred sensitive information. Don't discard pages from bills, credit cards or bank statements with readable information.
• Educate your children on the risks of giving away personal information.
To learn more, visit the ITAC and Federal Trade Commission pages dedicated to combating child identity theft.
More from Family Room:
Teen mom denied right to breast feed
Toddler death raises concern over car seat rules
Violent video games and child aggression
Love content like this? Friend us on Facebook, follow us on Twitter and find us on Pinterest.
Photo: Child identity theft / George Diebold/Getty Images
News, stories, tips and laughs for moms & dads
When it comes to being single and pregnant, it feels like everybody has their own opinion -- or way-too-nosy questions. Whether they're trying to get the "dirt" on baby's father, or asking about your quest for child support (so not their business!), people really say ridiculous things to single moms-to-be.

Thanksgivukkah, a mash-up super-holiday that magically occurs this year as Hanukkah and Thanksgiving fall on the same day, is quickly becoming every foodie's dream. It's literally a once-in-a-lifetime chance (the next one doesn't occur for another 77,798 years!) to make insanely delicious foods combining both traditions, like sweet potato latkes and pumpkin challah. Below is a round-up of some must follow Thanksgivukkah Pinterest boards!

From unsolicited advice that comes from someone without kids to real-life momzillas who always one-up baby's accomplishments, read on for the 12 worst comments new mamas have ever heard (and prepare for some serious LOLs).

It's not just a walk in the park. Get the real deal. By Bonnie Vengrow

Even the most organized person has mornings when something goes wrong. Here are a few remedies to help you survive, or avoid, those pesky morning annoyances.

Pinterest is the perfect place to find fun, crafty Thanksgiving ideas that are sure to make the big day special for kids – and the whole family.