Child identity theft a growing trend
An emerging crime trend impacting families today — and children tomorrow.
Last year, a tearful teen was seen on TV describing how she and three other juveniles were victimized by child identity theft. This Midwest teenager owed $750,000 for homes and automobiles that someone else had purchased in her name.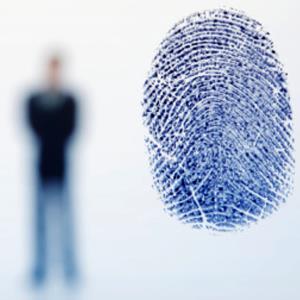 The theft of her information had occurred when she was 3 years old.
The crime is called child identity theft, and it's a growing problem. An estimated one in every 40 households with young children is currently being impacted, ringing the alarm bell on a new need to prioritize and protect the sensitive information of every family member.
More from MSN Living: How dogs make our lives better
"Children are at 51 times greater risk of being targeted for identity theft than are adults, according to Carnegie Mellon University CyLab,"  says Robert P. Chappell, Jr., a veteran of law enforcement and of the Armed Forces. Struck by the number of fraud cases involving child identity scams he was fielding after a tour of duty overseas, Chappell recently authored "Child Identity Theft: What Every Parent Needs To Know."
"Children are targeted because criminals have learned that a child's personal information is of value," Chappell explains. "This personal information consists of their name, date of birth and Social Security number. Criminals understand that by stealing a child's information they have a longer period to abuse the identity before being discovered."
More from MSN Living: 15 amazing, inspiring baby nurseries
Identity thieves use other people's information to open credit cards and bank accounts, apply for loans, get government benefits and run up obscene amounts of debt — and can escape all debtors because their own identity is masked. Kids make ideal targets because the have completely clean credit records, if any credit file at all.
Since it's a crime of identity and not directly of cash or goods, families of every income level are susceptible. A 2012 report published by the Identity Theft Assistance Center (ITAC) indicated that lower-income households were disproportionately affected, with 50 percent of all child identity thefts affecting those with household incomes under $35,000, though a full 10 percent with incomes over $100,000 were affected as well. Disturbingly, "friendly fraud" — identity theft committed by a family member or friend — was to blame in 27 percent of reported cases.
Bing: A shocking number of identity thefts happen every day
Child identity fraud is hard to detect and difficult to resolve. According to the ITAC, the mean detection time for child ID frauds is nearly a year, while detection time for adult cases is under two months. A major concern is that the theft of a child's identity can go undetected for years, not coming to light until the victim applies for his or her first job or tries to rent a first apartment — at which point the victim learns he or she is shackled with false debt and bad credit.
Robert Chappell recommends several preventive actions for parents and children. The first step is to obtain a free annual report from one of the three credit agencies. Though untangling oneself from the mess of a criminal's fraudulent debt can be laborious and infuriating, each agency does have a resolution center and advice for safeguarding family identities (follow these links for TransUnion, Experian and Equifax).
Additional actions:
• Don't share your child's Social Security number. When asked for it on school or medical forms, ask whether optional information can be substituted, or whether you can use just the last four SSN digits.
• Tell your children not to place his/her birth date or address on social networking sites.
• Register all family phone numbers on the Do Not Call List.
• Shred sensitive information. Don't discard pages from bills, credit cards or bank statements with readable information.
• Educate your children on the risks of giving away personal information.
To learn more, visit the ITAC and Federal Trade Commission pages dedicated to combating child identity theft.
More from Family Room:
Teen mom denied right to breast feed
Toddler death raises concern over car seat rules
Violent video games and child aggression
Love content like this? Friend us on Facebook, follow us on Twitter and find us on Pinterest.
Photo: Child identity theft / George Diebold/Getty Images
News, stories, tips and laughs for moms & dads
Every year, toy makers from around the world gather to show their latest creations at the Toy Fair in New York City. The high-tech models, gadgets and trinkets on display put those basic Legos we played with at kids to shame. Here are 10 new toys that we'd happily buy or children. Or, really, ourselves.

Here's some parenting advice for whatever stage of separation or divorce you're in.

Whether you pop it in the mail or post it on social media, a creative photo is a surefire way to grab everyone's attention and proudly say, "I'm pregnant!" Prepare for a lot of likes.

Remember the magical children's rooms in Peter Pan and The Little Prince? These timeless novels described spaces that were enchanting and made us wish that we could inhabit the rooms ourselves. The sumptuous interiors that were filled with never-ending toys and fort-like draping may seem like a fairytale, but thanks to four of our favorite kids' furniture websites, the dream could actually become a reality. Click through the slideshow to check out the best kids furniture websites that have everything necessary to create a fantasy room for your little one. And check out Sophia Demenge's super-fun space in the video below. By Barry Samaha

They lay, they play, and they take selfies with supermodels. Meet 5 of the most social media-savvy pets—animals taking control of their own fashionable online image.

We could try to offer you carefully researched and crafted words of Dad-centric inspiration, intended to show you the path to being a better man and, in turn, a better father. But Tom Limbert took up the task for us in his new book 'Dad's Playbook: Wisdom for Fathers from the Greatest Coaches of All Time,' so we left it to him. Limbert -- a parent coach and the founder of the Studio Grow children's play space in Berkeley, California -- has collected pearls of wisdom from an elite crew of coaches who have not only experienced greatness themselves, but also found ways to consistently instill it in their teams. "It's monkey-see, monkey-do," Limbert told us, after we asked him to gather the best quotes on achieving one's goals. "If you want your child to follow, you have to lead." Click on to read the often simple-seeming words that have inspired countless others to follow through on the field, but that can also easily be translated to the school, work, fitness, and, of course, parenting arenas.

What parents need to know

It's raining, it's pouring ... but that doesn't mean the day has to be a snore. Rather than let the kids grow restless and rambunctious, why not divert their energy toward some fun family bonding activities? Although the weather may have scotched your original plans for the day, seize the opportunity to reconnect and let loose with your loved ones. Click through this slideshow for ten refreshing rainy day activities that'll make you glad the clouds (almost) rained on your parade.

Every family has its oddballs. And the holiday season is the one time of year when you're pretty much forced to interact and play nice with the grand majority of them. Click through the slideshow above for our guide to dealing with the five worst kinds of kin. *Disclaimer: All characters appearing in this work are fictitious. Any resemblance to real persons, living or dead, is purely coincidental.

Not great with a budget? Don't sweat it. Try these simple ways to save.

Actress Kimberly Williams-Paisley hated the dementia that made her mother seem like a different person—erratic, silent, sometimes angry. Then she found a way to love that mom too.

Getting back into dating after baby can be tough -- and complicated -- but you deserve a shot at love, Mama! Just be on the look out for these red flags.