Professor Teaches Tots to be Psychic
Of course, if you are psychic then you knew that.
In Boulder, Colorado, there is a teacher who is really focused on your kid's future—so much so, she teaches a class on how they can predict the future. Sure there's regular summer-camp fun stuff, such as swimming and singing songs. And then there are the classes about how to live in the moment and feel connected as a being in this universe.
Although it may seem a bit strange, it's hard to deny the value of some of her alternative teachings. I want my sons to respect nature and to be able to meditate and slow down their heart rates. Though I highly doubt my kids will come home with new psychic powers and suddenly tell me not to defrost the chicken I was planning to serve because their intuition suggested it would prefer pizza.
According to Stacia Synnestvedt, one of the teachers at Boulder's Psychic Horizons Center, the term "psychic" has become misconstrued. Much of the curriculum is well within the bounds of what one might discover through yoga, meditation or hallucinogens. But the curriculum jumps the shark when it describes teaching kids how to read auras, set energetic boundaries and meet spirit guides.
All in all, the program doesn't seem to harm its students. And who knows, once a student finds his or her spirit guide, maybe that friendly ghost will lead them on a journey back to real science.   
Love our blog? Become a fan of MSN Living on Facebook.  We're like the Lady Gaga of news and entertainment portals.
Check out my hilarious book Sorry I Peed on You (and other heartwarming letters to Mommy)(Andrews McMeel). Makes a great baby shower gift!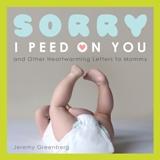 And hey, do ya love doggies and puppies? My hilarious and adorable new book, Sorry I Pooped in Your Shoe (and Other Heartwarming Letters from Doggie) (Andrews McMeel) is now available!
News, stories, tips and laughs for moms & dads
Virtually everything you need to know about relationships, you learned in nursery school: Treat people as you want to be treated, clean up after yourself, and don't be a know-it-all.

Much like their famous owners, these pooches live a fabulous life. Some are rescues, others purebred, but one thing is certain – these dogs play an important part in their famous parents' lives. Can you guess who owns each of these dogs?

We captured a frame-by-frame look just for you.

Two controversial science projects resembled weapons, school officials said.

Here our experts' best tips for how to be a positive role model for your kids so that they grow up healthy, strong and confident about the way they look.

Make the most of the summer with these family-oriented activities!

Pets are part of many children's lives. Learn how to help them foster strong, healthy relationships.

It's that time again, parents...

One of our favorite ways to start the day is with a piping hot cup of coffee and a thought-provoking TED talk. In case you'€™re not familiar with the group, TED (which stands for Technology, Entertainment and Design) is a nonprofit organization dedicated to spreading ideas through projects and talks by a diverse group of inspired thinkers - people of all cultures, ages and disciplines. As you can probably guess, listening to these innovators share their ideas is a surefire way to jumpstart your day and get your creative juices flowing. Click through the slideshow above for the eight TED talks every parent needs to see. By Cordelia Tai

If you value the backside of your theater seat and making it to your next paycheck, you may want to stay home

One mom shares how she and her family make the Sedar fun and memorable for all

The threats were in public view on the boy's social media wall.