Silliness Management
Keeping your kids crazy on your schedule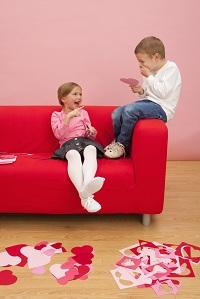 What most young people don't often appreciate is how incredibly wonderful it is to watch your kids grow up and mature. Although, to be more accurate there are phases in which your kids will grow up, but actually immature. My twin 4-year-old boys have decided to employ their expanding vocabularies and advancing motor skills not by asking how they may be better children, or what global problems they can start thinking about how to solve. Nope, they've acquired all this knowledge and ability, and are using it to crack each other up. They have these sessions in which they tell each other "jokes" and giggle hysterically. They go wild.  And once the boys have sent each other into fits of gleeful madness, it's like the hulk turning big and green. Ya gotta just wait 'till they come down. Don't even try to talk to them until you find them naked in some part of the house. Then they're exhausted, and you can scoop them up and read 'em a bedtime story.
But we have found a way to control the silliness. We allot time for it, and actually prod our kids to go nuts in those windows. For example, it's a nightmare when our kids decide to go manic right before bed. Trying to brush their teeth becomes a test of hand-eye coordination. So, at certain times while we're driving in the car, we'll announce, "Now is a good time to get your giggles out." Our kids love the game of it, and so they spaz hardcore in the car with the windows rolled up! They giggle, and make goofy statements that are somehow funny to them. (i.e. "Whoever ate a spoon?"—I guess that's irreverent to a child, but it's not funny to me.) Even at home, if we have company coming over, we say, "O.K, right now is a good time to get your giggles out, because we don't want too much silliness when your aunt comes over. You know she has a condition that causes her to cry anytime someone else seems happy." And our sons dutifully go ballistic.
I can't claim that it has completely eliminated unwanted exuberance. But it has really helped to control it. That's enough to practically make me giddy.  
How do you control silliness?
Love our blog? Become a fan of MSN Living on Facebook.  We're like the Lady Gaga of news and entertainment portals.
Check out my hilarious book Sorry I Peed on You (and other heartwarming letters to Mommy)(Andrews McMeel). Makes a great baby shower gift!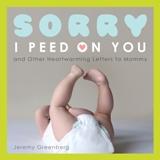 And hey, do ya love doggies and puppies? My hilarious and adorable new book, Sorry I Pooped in Your Shoe (and Other Heartwarming Letters from Doggie) (Andrews McMeel) is now available!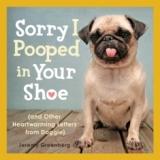 News, stories, tips and laughs for moms & dads
Oh, how the times have changed...

Get ready to hit the mall! Check out the hottest back-to-school trends—and get ready to make a major style statement this year.

Unique, or downright strange?

This is Kevin Droniak and his grandma. They're besties, they're awesome and they're YouTube stars.

It can be difficult to entice little ones to eat anything at all, let alone to devour a healthy plate. But feeding your kids nutritious snacks after school just got way easier, thanks to these adorably clever and cute snack ideas! For more smart and fun ways to get your kids to enjoy healthful and delicious foods, try one of these amazingly artsy lunch ideas.

Through a tonsillectomy all the way to brain surgery, my mother deserves some recognition. She's my spine, my birthday shadow, my BFF, my thunder buddy, so Mommy, thank you.

My son needs me, as much as yours needs you. Sadly, my son needs me more. He needs someone to have his back, when it seems that the police, the men he'd wave to with excitement as a little boy, see him as a being worthy only of prison or death.

If you know someone who has adopted and have made some of these comments, don't fret... now you know!

"Because you shine from within," I said, touching my finger to her heart. "Not everybody sees it, but I do. I see it. And my job is to protect that light. So when people say mean comments that squelch that light, I want you to tell me. I will protect your light by listening and loving you, my brave, courageous, and unique little firefly."

Studies have shown that it helps, top education officials have recommended it, and now doctors are officially saying the same.

I may have accidentally dropped you a few times, forgotten to document your first fart, let a little pee fly and dressed you like an idiot, but I have also loved you with every piece of me, and you will never hear an apology for that.