Silliness Management
Keeping your kids crazy on your schedule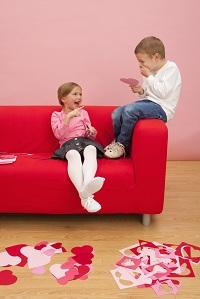 What most young people don't often appreciate is how incredibly wonderful it is to watch your kids grow up and mature. Although, to be more accurate there are phases in which your kids will grow up, but actually immature. My twin 4-year-old boys have decided to employ their expanding vocabularies and advancing motor skills not by asking how they may be better children, or what global problems they can start thinking about how to solve. Nope, they've acquired all this knowledge and ability, and are using it to crack each other up. They have these sessions in which they tell each other "jokes" and giggle hysterically. They go wild.  And once the boys have sent each other into fits of gleeful madness, it's like the hulk turning big and green. Ya gotta just wait 'till they come down. Don't even try to talk to them until you find them naked in some part of the house. Then they're exhausted, and you can scoop them up and read 'em a bedtime story.
But we have found a way to control the silliness. We allot time for it, and actually prod our kids to go nuts in those windows. For example, it's a nightmare when our kids decide to go manic right before bed. Trying to brush their teeth becomes a test of hand-eye coordination. So, at certain times while we're driving in the car, we'll announce, "Now is a good time to get your giggles out." Our kids love the game of it, and so they spaz hardcore in the car with the windows rolled up! They giggle, and make goofy statements that are somehow funny to them. (i.e. "Whoever ate a spoon?"—I guess that's irreverent to a child, but it's not funny to me.) Even at home, if we have company coming over, we say, "O.K, right now is a good time to get your giggles out, because we don't want too much silliness when your aunt comes over. You know she has a condition that causes her to cry anytime someone else seems happy." And our sons dutifully go ballistic.
I can't claim that it has completely eliminated unwanted exuberance. But it has really helped to control it. That's enough to practically make me giddy.  
How do you control silliness?
Love our blog? Become a fan of MSN Living on Facebook.  We're like the Lady Gaga of news and entertainment portals.
Check out my hilarious book Sorry I Peed on You (and other heartwarming letters to Mommy)(Andrews McMeel). Makes a great baby shower gift!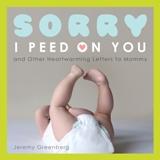 And hey, do ya love doggies and puppies? My hilarious and adorable new book, Sorry I Pooped in Your Shoe (and Other Heartwarming Letters from Doggie) (Andrews McMeel) is now available!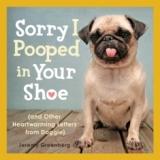 News, stories, tips and laughs for moms & dads
Transform the fall vegetable into cool decor pieces.

Put together these creative, but simple, Halloween looks for your youngsters.

We know you're documenting just about every move baby makes. (Do you even have any memory left on your phone? We didn't think so.) These tips from professional photographers can help you perfect your pics.

These six on-trend ideas will make baby's room your new favorite place to hang out.

Baby probably won't remember his first birthday party, but that doesn't mean you can't go all out (after all, parents need to celebrate making it through this first year, right?). These fun, colorful themes take planning to the next level.

See what celebrities who had problems conceiving have to say.

You'll be hearing a lot of advice and opinions. Some of it will be really helpful and some will be just plain wrong. Here are the most common things people say about babies that aren't true.

A new dad finds an Epcot Center's worth of innovation after expecting none at all.

The dog days of summer may be well behind us, but that doesn't mean it's time to pack in the outdoor adventures quite yet.

Protect yourself and your family with these ingenious gizmos and smartphone apps.

Make sure your go-to gadgets are as cute as your style, with these trendy tech finds!

Oh, how the times have changed...