Silliness Management
Keeping your kids crazy on your schedule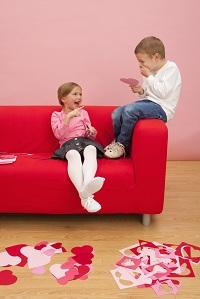 What most young people don't often appreciate is how incredibly wonderful it is to watch your kids grow up and mature. Although, to be more accurate there are phases in which your kids will grow up, but actually immature. My twin 4-year-old boys have decided to employ their expanding vocabularies and advancing motor skills not by asking how they may be better children, or what global problems they can start thinking about how to solve. Nope, they've acquired all this knowledge and ability, and are using it to crack each other up. They have these sessions in which they tell each other "jokes" and giggle hysterically. They go wild.  And once the boys have sent each other into fits of gleeful madness, it's like the hulk turning big and green. Ya gotta just wait 'till they come down. Don't even try to talk to them until you find them naked in some part of the house. Then they're exhausted, and you can scoop them up and read 'em a bedtime story.
But we have found a way to control the silliness. We allot time for it, and actually prod our kids to go nuts in those windows. For example, it's a nightmare when our kids decide to go manic right before bed. Trying to brush their teeth becomes a test of hand-eye coordination. So, at certain times while we're driving in the car, we'll announce, "Now is a good time to get your giggles out." Our kids love the game of it, and so they spaz hardcore in the car with the windows rolled up! They giggle, and make goofy statements that are somehow funny to them. (i.e. "Whoever ate a spoon?"—I guess that's irreverent to a child, but it's not funny to me.) Even at home, if we have company coming over, we say, "O.K, right now is a good time to get your giggles out, because we don't want too much silliness when your aunt comes over. You know she has a condition that causes her to cry anytime someone else seems happy." And our sons dutifully go ballistic.
I can't claim that it has completely eliminated unwanted exuberance. But it has really helped to control it. That's enough to practically make me giddy.  
How do you control silliness?
Love our blog? Become a fan of MSN Living on Facebook.  We're like the Lady Gaga of news and entertainment portals.
Check out my hilarious book Sorry I Peed on You (and other heartwarming letters to Mommy)(Andrews McMeel). Makes a great baby shower gift!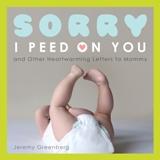 And hey, do ya love doggies and puppies? My hilarious and adorable new book, Sorry I Pooped in Your Shoe (and Other Heartwarming Letters from Doggie) (Andrews McMeel) is now available!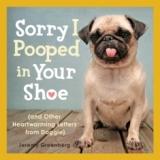 News, stories, tips and laughs for moms & dads
What are we teaching our children when we focus on their achievements rather than their kindness?

Discover the seemingly insignificant things that can affect your chances of getting pregnant.

A thrill-obsessed subculture claimed another life this week.

A few suggested answers for the diciest questions

Must-haves for every mommy on the road

Here's our list of fifteen moms in the food industry that deserve some recognition.

The site gets high marks for its user-friendly interface and excellent and responsive customer service. And the reviews are also pretty accurate. Compare amenities and prices next to a hotel's in the same area, and you're likely to see Airbnb come out on top.

We captured a frame-by-frame look just for you.

Other moms can be ruthless when it comes to picking apart your parenting choices. From dissing your decision to go back to work to criticizing when you started baby on solids, here are the most ridiculous comments moms have heard. Bonus, we've got just the right way to respond to the haters! You're welcome.

Nope, you don't have to spend the next nine months in black elastic-waist pants and oversize sweaters. And you don't have to shell out a fortune on your "temporary" wardrobe either. Check out these stylish and affordable maternity clothes.

Because society crumbles without us

Another kid figured out how to get into a claw machine.