Children Versus Home Owners Associations
The long arm of the law needs to sit down on the sidewalk and draw a smiley face
Children aren't much for respecting private property rights. You gotta jump into a backyard to grab a ball, you do it. No harm, no foul.  But one kiddie scofflaw has gone too far.  Colorado's own  Emerson Cohen, has been drawing chalk pictures on the common road that runs past his house.  And the powers that sort-of be are not happy. The responses of some of his neighbors would lead you to believe that the only thing they want Emerson to draw is a chalk outline of himself. The whole thing has created something of a kerfuffle, and now that HOA has to determine if they're the kind of people who allow 3-year-old kids to wantonly play with chalk on the streets.
But the real story here, the one that resonates throughout the country, is the major battle of children versus home owners associations.
In my neighborhood, we have a lot of kids as well as some retirees. The cotton ball brigade here has also decided to put up signs prohibiting skateboarding and roller blading down the street.  Because I guess once you're too old to have fun, no one should be allowed to have fun. It's pretty obvious where I stand on the issue. I played in the street as a kid, and so did my dad. We played football, hide and seek, you name it. When a car was coming, someone yelled, "Car!" and we scattered so quickly that the car didn't even have to slow down.  
These HOAs aren't making the streets safer, they're ushering in the extinction of a very rare breed of human: the child who likes to play outside. Yes, these former mammals who craved sunlight and kickball are being surpassed by Ritalin doped video game junkies. Sure, once they're extinct, you'll get home a few seconds quicker, But don't expect your lawn to be mowed. The kid who would do it for you isn't allowed to have an unlicensed motor vehicle in the street. 
Should kids be allowed to play in the streets in front of their homes, or is the HOA right?
Love our blog? Become a fan of MSN Living on Facebook.  We're like the Lady Gaga of news and entertainment portals.
Check out my hilarious book Sorry I Peed on You (and other heartwarming letters to Mommy)(Andrews McMeel). Makes a great baby shower gift!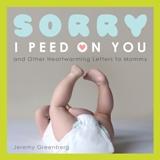 And hey, do ya love doggies and puppies? My hilarious and adorable new book, Sorry I Pooped in Your Shoe (and Other Heartwarming Letters from Doggie) (Andrews McMeel) is now available!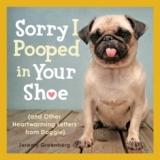 Are you sure you want to delete this comment?
News, stories, tips and laughs for moms & dads
You just had a baby? You're a superstar! All those diapers, all that spit up, and you're makin' magic happen. But you're also likely tired - really tired - and busy (so, so busy). Taking time for yourself might seem like an indulgence but a happy mom makes for a happy baby. Here are 7 things you should definitely do to keep your sanity intact and your spirit high. <more, below>

Summertime is on, and the kids are out of school. Every mom knows that for these three months it's more important than ever to keep the kids busy. But you don't have to schedule your life away with camps, or drop a bundle on activities and games that come in a box. You can make your own fun, and even include the kids in the prep, with some simple, inexpensive DIY crafts that will keep them playing 'til the lightening bugs come out. Make your own fingerpaint, bubbles, and crayons. Create a fort-building kit and superhero capes that will kick their imaginations into overdrive. Here are 10 of our favorite kid-friendly DIY crafts to fuel your summertime fun.

Let these DIY dog bed projects be your inspiration and within a single weekend, you can construct something that really makes Rex feel like a king.

The task of finding an eco-friendly, safe-for-baby gift parents-to-be will actually use is kind of challenging. Add to that a price limit of $50, and the feat suddenly feels impossible! Fortunately, we combed the marketplace for some of the prettiest, most useful, sweetest gifts for baby and family. Many are fine on their own, while others would work well as part of a bigger basket — you know, if you wish to achieve that shower-goer hero status.

Jennifer Goodall gave birth Friday after much drama

My kids snapped a pic of me on my phone and it changed how I see myself

6-year-old has rare brain condition

He wanted to know if woman was pregnant

Did your state make the grade?

Remember the concept of weekends being a time for rest, relaxation, and togetherness? No? Us either. Between soccer games, playdates, dragging your kids to see the new exhibition at the local children's museum, and we need to pick up a gift for that birthday party that starts in . . . 20 minutes, juggling a busy family's weekend schedule can be more stressful than a weekday. While we know it's simply not realistic to cancel all your plans and obligations moving forward, clearing the calendar for just one weekend can be just the refresher that your family's craving. Here's why.

A new dad finds an Epcot Center's worth of innovation after expecting none at all.

Alcohol and tattoos are not meant for the pre-teen set