Children Versus Home Owners Associations
The long arm of the law needs to sit down on the sidewalk and draw a smiley face
Children aren't much for respecting private property rights. You gotta jump into a backyard to grab a ball, you do it. No harm, no foul.  But one kiddie scofflaw has gone too far.  Colorado's own  Emerson Cohen, has been drawing chalk pictures on the common road that runs past his house.  And the powers that sort-of be are not happy. The responses of some of his neighbors would lead you to believe that the only thing they want Emerson to draw is a chalk outline of himself. The whole thing has created something of a kerfuffle, and now that HOA has to determine if they're the kind of people who allow 3-year-old kids to wantonly play with chalk on the streets.
But the real story here, the one that resonates throughout the country, is the major battle of children versus home owners associations.
In my neighborhood, we have a lot of kids as well as some retirees. The cotton ball brigade here has also decided to put up signs prohibiting skateboarding and roller blading down the street.  Because I guess once you're too old to have fun, no one should be allowed to have fun. It's pretty obvious where I stand on the issue. I played in the street as a kid, and so did my dad. We played football, hide and seek, you name it. When a car was coming, someone yelled, "Car!" and we scattered so quickly that the car didn't even have to slow down.  
These HOAs aren't making the streets safer, they're ushering in the extinction of a very rare breed of human: the child who likes to play outside. Yes, these former mammals who craved sunlight and kickball are being surpassed by Ritalin doped video game junkies. Sure, once they're extinct, you'll get home a few seconds quicker, But don't expect your lawn to be mowed. The kid who would do it for you isn't allowed to have an unlicensed motor vehicle in the street. 
Should kids be allowed to play in the streets in front of their homes, or is the HOA right?
Love our blog? Become a fan of MSN Living on Facebook.  We're like the Lady Gaga of news and entertainment portals.
Check out my hilarious book Sorry I Peed on You (and other heartwarming letters to Mommy)(Andrews McMeel). Makes a great baby shower gift!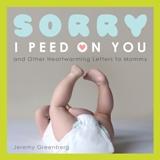 And hey, do ya love doggies and puppies? My hilarious and adorable new book, Sorry I Pooped in Your Shoe (and Other Heartwarming Letters from Doggie) (Andrews McMeel) is now available!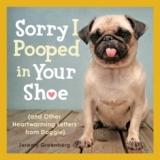 Are you sure you want to delete this comment?
News, stories, tips and laughs for moms & dads
Transform the fall vegetable into cool decor pieces.

Put together these creative, but simple, Halloween looks for your youngsters.

We know you're documenting just about every move baby makes. (Do you even have any memory left on your phone? We didn't think so.) These tips from professional photographers can help you perfect your pics.

These six on-trend ideas will make baby's room your new favorite place to hang out.

Baby probably won't remember his first birthday party, but that doesn't mean you can't go all out (after all, parents need to celebrate making it through this first year, right?). These fun, colorful themes take planning to the next level.

See what celebrities who had problems conceiving have to say.

You'll be hearing a lot of advice and opinions. Some of it will be really helpful and some will be just plain wrong. Here are the most common things people say about babies that aren't true.

A new dad finds an Epcot Center's worth of innovation after expecting none at all.

The dog days of summer may be well behind us, but that doesn't mean it's time to pack in the outdoor adventures quite yet.

Protect yourself and your family with these ingenious gizmos and smartphone apps.

Make sure your go-to gadgets are as cute as your style, with these trendy tech finds!

Oh, how the times have changed...