Children Versus Home Owners Associations
The long arm of the law needs to sit down on the sidewalk and draw a smiley face
Children aren't much for respecting private property rights. You gotta jump into a backyard to grab a ball, you do it. No harm, no foul.  But one kiddie scofflaw has gone too far.  Colorado's own  Emerson Cohen, has been drawing chalk pictures on the common road that runs past his house.  And the powers that sort-of be are not happy. The responses of some of his neighbors would lead you to believe that the only thing they want Emerson to draw is a chalk outline of himself. The whole thing has created something of a kerfuffle, and now that HOA has to determine if they're the kind of people who allow 3-year-old kids to wantonly play with chalk on the streets.
But the real story here, the one that resonates throughout the country, is the major battle of children versus home owners associations.
In my neighborhood, we have a lot of kids as well as some retirees. The cotton ball brigade here has also decided to put up signs prohibiting skateboarding and roller blading down the street.  Because I guess once you're too old to have fun, no one should be allowed to have fun. It's pretty obvious where I stand on the issue. I played in the street as a kid, and so did my dad. We played football, hide and seek, you name it. When a car was coming, someone yelled, "Car!" and we scattered so quickly that the car didn't even have to slow down.  
These HOAs aren't making the streets safer, they're ushering in the extinction of a very rare breed of human: the child who likes to play outside. Yes, these former mammals who craved sunlight and kickball are being surpassed by Ritalin doped video game junkies. Sure, once they're extinct, you'll get home a few seconds quicker, But don't expect your lawn to be mowed. The kid who would do it for you isn't allowed to have an unlicensed motor vehicle in the street. 
Should kids be allowed to play in the streets in front of their homes, or is the HOA right?
Love our blog? Become a fan of MSN Living on Facebook.  We're like the Lady Gaga of news and entertainment portals.
Check out my hilarious book Sorry I Peed on You (and other heartwarming letters to Mommy)(Andrews McMeel). Makes a great baby shower gift!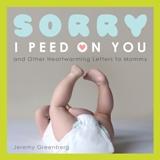 And hey, do ya love doggies and puppies? My hilarious and adorable new book, Sorry I Pooped in Your Shoe (and Other Heartwarming Letters from Doggie) (Andrews McMeel) is now available!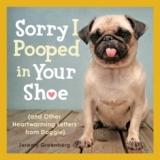 Are you sure you want to delete this comment?
News, stories, tips and laughs for moms & dads
Make sure your go-to gadgets are as cute as your style, with these trendy tech finds!

Oh, how the times have changed...

Get ready to hit the mall! Check out the hottest back-to-school trends—and get ready to make a major style statement this year.

Unique, or downright strange?

This is Kevin Droniak and his grandma. They're besties, they're awesome and they're YouTube stars.

It can be difficult to entice little ones to eat anything at all, let alone to devour a healthy plate. But feeding your kids nutritious snacks after school just got way easier, thanks to these adorably clever and cute snack ideas! For more smart and fun ways to get your kids to enjoy healthful and delicious foods, try one of these amazingly artsy lunch ideas.

Through a tonsillectomy all the way to brain surgery, my mother deserves some recognition. She's my spine, my birthday shadow, my BFF, my thunder buddy, so Mommy, thank you.

My son needs me, as much as yours needs you. Sadly, my son needs me more. He needs someone to have his back, when it seems that the police, the men he'd wave to with excitement as a little boy, see him as a being worthy only of prison or death.

If you know someone who has adopted and have made some of these comments, don't fret... now you know!

"Because you shine from within," I said, touching my finger to her heart. "Not everybody sees it, but I do. I see it. And my job is to protect that light. So when people say mean comments that squelch that light, I want you to tell me. I will protect your light by listening and loving you, my brave, courageous, and unique little firefly."

Studies have shown that it helps, top education officials have recommended it, and now doctors are officially saying the same.