Most popular baby names of 2012
Sophia and Jacob reign supreme.
The most popular baby names of 2012 are officially here, with Sophia and Jacob holding onto their No. 1 spots.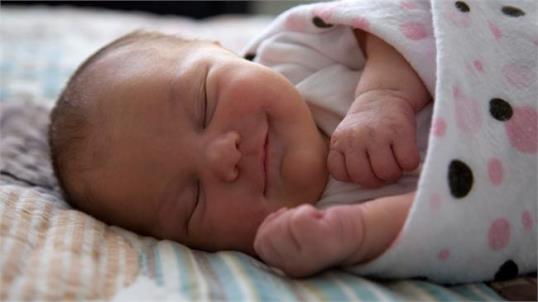 Jacob remains the most popular name for boys for the 14th year in a row.  An Old Testament name that means "supplanter" and a cousin of James, Jacob has been in the top 10 for two decades.
Sophia, which took the crown as the No. 1 girls' name last year, is a Greek name that means "wisdom."  It entered the top 10 in 2006.
Arya and Major were the fastest-rising names for 2012.  Arya's popularity stems from the show and book "Game of Thrones," while Major is a military name featured on reality TV show "Home by Novogratz."
Second-fastest risers Gael and Perla are widely used by parents of Spanish descent.
The Social Security Administration announced the 2012 Most Popular Baby Names on its website this afternoon.
The complete top 10 are:
girls
boys
Liam is the upset entry to the top 10, making the list for the first time. An Irish short form of William, Liam didn't enter the U.S. top 1,000 until 1967. Its popularity has been spurred by celebrity Liam Neeson. Liam replaces Daniel.
Elizabeth climbed back onto the girls' top 10, unseating Chloe.
Bing: Unusual baby names
Classic Emma, once No. 1, climbed higher on the list to the No. 2 spot, while Kardashian-inspired Mason held onto the No. 2 ranking for boys.
More from MSN Living:
Read 'em! Hot mommy bloggers, now on MSN
Top baby names so far for 2013
Adorable Etsy stuff for babies
The most popular baby names of all time
Photo credit: Kristin Duvall/Getty Images
News, stories, tips and laughs for moms & dads
Transform the fall vegetable into cool decor pieces.

Put together these creative, but simple, Halloween looks for your youngsters.

We know you're documenting just about every move baby makes. (Do you even have any memory left on your phone? We didn't think so.) These tips from professional photographers can help you perfect your pics.

These six on-trend ideas will make baby's room your new favorite place to hang out.

Baby probably won't remember his first birthday party, but that doesn't mean you can't go all out (after all, parents need to celebrate making it through this first year, right?). These fun, colorful themes take planning to the next level.

See what celebrities who had problems conceiving have to say.

You'll be hearing a lot of advice and opinions. Some of it will be really helpful and some will be just plain wrong. Here are the most common things people say about babies that aren't true.

A new dad finds an Epcot Center's worth of innovation after expecting none at all.

The dog days of summer may be well behind us, but that doesn't mean it's time to pack in the outdoor adventures quite yet.

Protect yourself and your family with these ingenious gizmos and smartphone apps.

Make sure your go-to gadgets are as cute as your style, with these trendy tech finds!

Oh, how the times have changed...