Most popular baby names of 2012
Sophia and Jacob reign supreme.
The most popular baby names of 2012 are officially here, with Sophia and Jacob holding onto their No. 1 spots.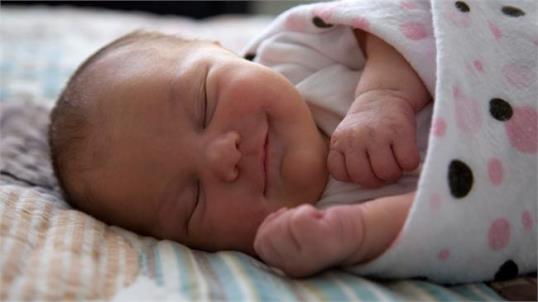 Jacob remains the most popular name for boys for the 14th year in a row.  An Old Testament name that means "supplanter" and a cousin of James, Jacob has been in the top 10 for two decades.
Sophia, which took the crown as the No. 1 girls' name last year, is a Greek name that means "wisdom."  It entered the top 10 in 2006.
Arya and Major were the fastest-rising names for 2012.  Arya's popularity stems from the show and book "Game of Thrones," while Major is a military name featured on reality TV show "Home by Novogratz."
Second-fastest risers Gael and Perla are widely used by parents of Spanish descent.
The Social Security Administration announced the 2012 Most Popular Baby Names on its website this afternoon.
The complete top 10 are:
girls
boys
Liam is the upset entry to the top 10, making the list for the first time. An Irish short form of William, Liam didn't enter the U.S. top 1,000 until 1967. Its popularity has been spurred by celebrity Liam Neeson. Liam replaces Daniel.
Elizabeth climbed back onto the girls' top 10, unseating Chloe.
Bing: Unusual baby names
Classic Emma, once No. 1, climbed higher on the list to the No. 2 spot, while Kardashian-inspired Mason held onto the No. 2 ranking for boys.
More from MSN Living:
Read 'em! Hot mommy bloggers, now on MSN
Top baby names so far for 2013
Adorable Etsy stuff for babies
The most popular baby names of all time
Photo credit: Kristin Duvall/Getty Images
News, stories, tips and laughs for moms & dads
Make sure your go-to gadgets are as cute as your style, with these trendy tech finds!

Oh, how the times have changed...

Get ready to hit the mall! Check out the hottest back-to-school trends—and get ready to make a major style statement this year.

Unique, or downright strange?

This is Kevin Droniak and his grandma. They're besties, they're awesome and they're YouTube stars.

It can be difficult to entice little ones to eat anything at all, let alone to devour a healthy plate. But feeding your kids nutritious snacks after school just got way easier, thanks to these adorably clever and cute snack ideas! For more smart and fun ways to get your kids to enjoy healthful and delicious foods, try one of these amazingly artsy lunch ideas.

Through a tonsillectomy all the way to brain surgery, my mother deserves some recognition. She's my spine, my birthday shadow, my BFF, my thunder buddy, so Mommy, thank you.

My son needs me, as much as yours needs you. Sadly, my son needs me more. He needs someone to have his back, when it seems that the police, the men he'd wave to with excitement as a little boy, see him as a being worthy only of prison or death.

If you know someone who has adopted and have made some of these comments, don't fret... now you know!

"Because you shine from within," I said, touching my finger to her heart. "Not everybody sees it, but I do. I see it. And my job is to protect that light. So when people say mean comments that squelch that light, I want you to tell me. I will protect your light by listening and loving you, my brave, courageous, and unique little firefly."

Studies have shown that it helps, top education officials have recommended it, and now doctors are officially saying the same.

I may have accidentally dropped you a few times, forgotten to document your first fart, let a little pee fly and dressed you like an idiot, but I have also loved you with every piece of me, and you will never hear an apology for that.