Teaching your kids about Martin Luther King Jr.
Talking to kids about race
They know Martin Luther King Jr. was a famous civil rights leader, but do your curious kids want to know more? Impress your kids with these fun facts, plus tips for talking to your kids about race: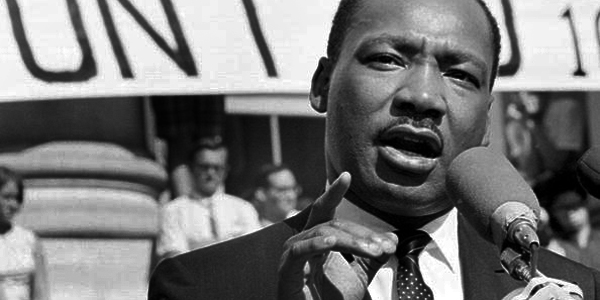 Facts about Martin Luther King, Jr.: Your guide to who he was and what he did. Plus, watch a stirring clip from his "I Have a Dream" speech.
Talking to kids about racism: 5 pointers for approaching this delicate topic with your kids.
"I can't have my daughters thinking they are invisible": Blogger and author Denene Millner on how she helps her daughters understand and appreciate their heritage in a world that doesn't.
Are your kids curious about Martin Luther King Jr.? How are they learning about him?
News, stories, tips and laughs for moms & dads
Actress Kimberly Williams-Paisley hated the dementia that made her mother seem like a different person—erratic, silent, sometimes angry. Then she found a way to love that mom too.

Getting back into dating after baby can be tough -- and complicated -- but you deserve a shot at love, Mama! Just be on the look out for these red flags.

Mamas, take a cue from these smart ladies.

A habit of avoiding disappointment may result in idle adults.

What one mom learned about herself might just change your world

The 4 crucial conversations you need to have with your spouse before you make this decision.

You bring baby home and it seems like everyone has an opinion on which techniques you should use to get her to sleep, to feed her and to help her learn and develop. And they tell you which ones not to use too. So what's worth trying out and what's completely insane? Decide for yourself!

I'll say it: if your baby is melting down at Din Tai Fung, please pack your wipes and go

Pregnancy is just one long, unending stream of unsolicited advice—people love to tell you what to do, how to do it, and why you'd be crazy to do it any other way.

Maybe I was naïve, but I thought getting pregnant was as simple as having unprotected sex, and I'd be a mom in nine months flat. We spent years trying to prevent pregnancy, waiting until we were ready and having panic attacks if my period was late. So naturally, once we stopped preventing — boom! — it should've happened, right? Silly me.