Neighbors Behaving Badly
Having great neighbors can really enhance your life. But what happens when good neighbors go bad?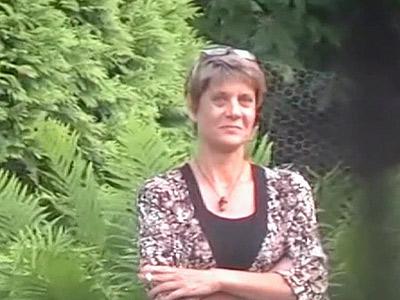 According to this ABC News story, a once-decent neighbor by the name of Lori Christensen became a "Neighbor From Hell" after an altercation involving her daughter and the kids of a nearby family, the Hoffmans. After a number of uncomfortable and increasingly offensive run-ins with Christensen, the Hoffmans eventually got a restraining order and then pressed charges against Christensen, who served time in prison. Once she was released from prison, she continued to harass by hanging signs with increasingly humiliating messages on her garage such as, "I saw mommy kissing a breathalizer" (referring to Ms. Hoffman's alleged alcoholism) and videotaping the Hoffmans. Christensen was quoted as having said to a colleague, "It's my lifelong goal to make these people's life miserable."
Now, after 50 citations and multiple arrests, Christensen is on probation. Her home is for sale after the most recent judge's ruling that she be banned from the property while she serves her probationary period. Christensen is currently awaiting trial, set to begin in October, for three felony counts involving her continued harassment of the Hoffman family.
This makes us wonder — how have YOU handled difficult neighbors in the past? What's the right way to address a neighbor child's behavioral issues? Weigh in, in the comments...
Photo: Courtesy of NBC's 'Today'
News, stories, tips and laughs for moms & dads
Transform the fall vegetable into cool decor pieces.

Put together these creative, but simple, Halloween looks for your youngsters.

We know you're documenting just about every move baby makes. (Do you even have any memory left on your phone? We didn't think so.) These tips from professional photographers can help you perfect your pics.

These six on-trend ideas will make baby's room your new favorite place to hang out.

Baby probably won't remember his first birthday party, but that doesn't mean you can't go all out (after all, parents need to celebrate making it through this first year, right?). These fun, colorful themes take planning to the next level.

See what celebrities who had problems conceiving have to say.

You'll be hearing a lot of advice and opinions. Some of it will be really helpful and some will be just plain wrong. Here are the most common things people say about babies that aren't true.

A new dad finds an Epcot Center's worth of innovation after expecting none at all.

The dog days of summer may be well behind us, but that doesn't mean it's time to pack in the outdoor adventures quite yet.

Protect yourself and your family with these ingenious gizmos and smartphone apps.

Make sure your go-to gadgets are as cute as your style, with these trendy tech finds!

Oh, how the times have changed...