Neighbors Behaving Badly
Having great neighbors can really enhance your life. But what happens when good neighbors go bad?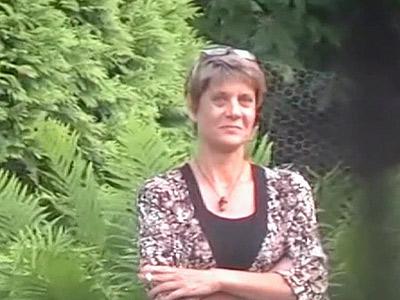 According to this ABC News story, a once-decent neighbor by the name of Lori Christensen became a "Neighbor From Hell" after an altercation involving her daughter and the kids of a nearby family, the Hoffmans. After a number of uncomfortable and increasingly offensive run-ins with Christensen, the Hoffmans eventually got a restraining order and then pressed charges against Christensen, who served time in prison. Once she was released from prison, she continued to harass by hanging signs with increasingly humiliating messages on her garage such as, "I saw mommy kissing a breathalizer" (referring to Ms. Hoffman's alleged alcoholism) and videotaping the Hoffmans. Christensen was quoted as having said to a colleague, "It's my lifelong goal to make these people's life miserable."
Now, after 50 citations and multiple arrests, Christensen is on probation. Her home is for sale after the most recent judge's ruling that she be banned from the property while she serves her probationary period. Christensen is currently awaiting trial, set to begin in October, for three felony counts involving her continued harassment of the Hoffman family.
This makes us wonder — how have YOU handled difficult neighbors in the past? What's the right way to address a neighbor child's behavioral issues? Weigh in, in the comments...
Photo: Courtesy of NBC's 'Today'
News, stories, tips and laughs for moms & dads
You're cold-hearted? We'll take care of that for you...read on.

This kid despises poetry and he's not afraid to let you know.

I used to be one of those moms who thought, 'who on earth would bring their child to an event like that?' and then I had a son. Here's why you might become a convert, too.

Take a look at your house for these telltale signs that a cat is running the show.

Check out this list of requirements you should meet before getting a new puppy or adult dog.

Virtually everything you need to know about relationships, you learned in nursery school: Treat people as you want to be treated, clean up after yourself, and don't be a know-it-all.

Here are our experts' best tips for how to be a positive role model for your kids so that they grow up healthy, strong and confident about the way they look.

Much like their famous owners, these pooches live a fabulous life. Some are rescues, others purebred, but one thing is certain – these dogs play an important part in their famous parents' lives. Can you guess who owns each of these dogs?

We captured a frame-by-frame look just for you.

Two controversial science projects resembled weapons, school officials said.

Make the most of the summer with these family-oriented activities!