Neighbors Behaving Badly
Having great neighbors can really enhance your life. But what happens when good neighbors go bad?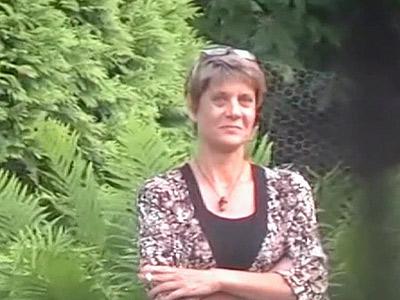 According to this ABC News story, a once-decent neighbor by the name of Lori Christensen became a "Neighbor From Hell" after an altercation involving her daughter and the kids of a nearby family, the Hoffmans. After a number of uncomfortable and increasingly offensive run-ins with Christensen, the Hoffmans eventually got a restraining order and then pressed charges against Christensen, who served time in prison. Once she was released from prison, she continued to harass by hanging signs with increasingly humiliating messages on her garage such as, "I saw mommy kissing a breathalizer" (referring to Ms. Hoffman's alleged alcoholism) and videotaping the Hoffmans. Christensen was quoted as having said to a colleague, "It's my lifelong goal to make these people's life miserable."
Now, after 50 citations and multiple arrests, Christensen is on probation. Her home is for sale after the most recent judge's ruling that she be banned from the property while she serves her probationary period. Christensen is currently awaiting trial, set to begin in October, for three felony counts involving her continued harassment of the Hoffman family.
This makes us wonder — how have YOU handled difficult neighbors in the past? What's the right way to address a neighbor child's behavioral issues? Weigh in, in the comments...
Photo: Courtesy of NBC's 'Today'
News, stories, tips and laughs for moms & dads
Make sure your go-to gadgets are as cute as your style, with these trendy tech finds!

Oh, how the times have changed...

Get ready to hit the mall! Check out the hottest back-to-school trends—and get ready to make a major style statement this year.

Unique, or downright strange?

This is Kevin Droniak and his grandma. They're besties, they're awesome and they're YouTube stars.

It can be difficult to entice little ones to eat anything at all, let alone to devour a healthy plate. But feeding your kids nutritious snacks after school just got way easier, thanks to these adorably clever and cute snack ideas! For more smart and fun ways to get your kids to enjoy healthful and delicious foods, try one of these amazingly artsy lunch ideas.

Through a tonsillectomy all the way to brain surgery, my mother deserves some recognition. She's my spine, my birthday shadow, my BFF, my thunder buddy, so Mommy, thank you.

My son needs me, as much as yours needs you. Sadly, my son needs me more. He needs someone to have his back, when it seems that the police, the men he'd wave to with excitement as a little boy, see him as a being worthy only of prison or death.

If you know someone who has adopted and have made some of these comments, don't fret... now you know!

"Because you shine from within," I said, touching my finger to her heart. "Not everybody sees it, but I do. I see it. And my job is to protect that light. So when people say mean comments that squelch that light, I want you to tell me. I will protect your light by listening and loving you, my brave, courageous, and unique little firefly."

Studies have shown that it helps, top education officials have recommended it, and now doctors are officially saying the same.

I may have accidentally dropped you a few times, forgotten to document your first fart, let a little pee fly and dressed you like an idiot, but I have also loved you with every piece of me, and you will never hear an apology for that.