Neighbors Behaving Badly
Having great neighbors can really enhance your life. But what happens when good neighbors go bad?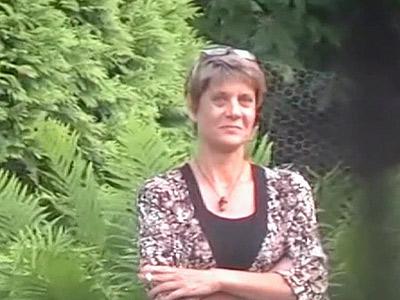 According to this ABC News story, a once-decent neighbor by the name of Lori Christensen became a "Neighbor From Hell" after an altercation involving her daughter and the kids of a nearby family, the Hoffmans. After a number of uncomfortable and increasingly offensive run-ins with Christensen, the Hoffmans eventually got a restraining order and then pressed charges against Christensen, who served time in prison. Once she was released from prison, she continued to harass by hanging signs with increasingly humiliating messages on her garage such as, "I saw mommy kissing a breathalizer" (referring to Ms. Hoffman's alleged alcoholism) and videotaping the Hoffmans. Christensen was quoted as having said to a colleague, "It's my lifelong goal to make these people's life miserable."
Now, after 50 citations and multiple arrests, Christensen is on probation. Her home is for sale after the most recent judge's ruling that she be banned from the property while she serves her probationary period. Christensen is currently awaiting trial, set to begin in October, for three felony counts involving her continued harassment of the Hoffman family.
This makes us wonder — how have YOU handled difficult neighbors in the past? What's the right way to address a neighbor child's behavioral issues? Weigh in, in the comments...
Photo: Courtesy of NBC's 'Today'
News, stories, tips and laughs for moms & dads
When it comes to traveling with the family, "adventure" can mean a lot of different things. Just packing the suitcases for a 3-hour flight can be an adventure of its own. And surviving a 5-hour flight with a toddler? That's a whole different kind of adventure (tip: pack snacks). But when your family adventure is good, it can be is really, really good. Sometimes swimming with dolphins or ziplining through the rainforest is just the kind of vacation that will make you forget all about airport hassle, and will get your kids (even the teens) smiling. From hiking the Rockies to white-water rafting, we've found 11 family adventure vacations that will get the adrenaline pumping without driving you crazy.

When you're expecting a baby, preparations can be overwhelming. Decorating is stressful as it is, and when it comes to nurseries, there are the added concerns of reducing sharp edges, use of engaging colors and -- if you're a believer in the powers of feng shui—optimal furniture placement. Luckily, your favorite fashionable A-listers are here with tons of dazzling baby room ideas. Click through this slideshow for more nursery ideas from celebrities, stylists and just plain fashionable moms.

Our Research Institute scouted out the New York City Toy Fair and spotted a few standouts we predict will be topping wish lists shortly.

When we scoped out the New York City Toy Fair, we spotted everything from human-like robots to kid-friendly DIY projects.

Stroll down any aisle of a Toys"R"Us these days and you'll be confronted with a billion options that are light-years beyond anything you had to entertain yourself with as a kid. Lego cruise ships (complete with flatscreen TVs in the lounge and sideboard jet-skis), battery-operated Mercedes-Benz sedans, and hi-tech tablets with Android operating systems abound. We wondered, as we let ourselves get nostalgic for a moment, if any of the beloved toys we played with as children were still even on the market. Thanks to a quick hunt on the Internet we were able to find that Fisher Price still makes their classic Two Tune TV, and you can still get your hands on a good ol' Slinky. Here's a roundup of the best old-school toys for kids-- we encourage you to click through the slideshow and consider wrapping up a well-loved classic for your little one this year.

Not great with a budget? Don't sweat it. Try these simple ways to save.

Watch the video of Kristen Bell going head to head with paparazzi - it will make you angry

Every year, toy makers from around the world gather to show their latest creations at the Toy Fair in New York City. The high-tech models, gadgets and trinkets on display put those basic Legos we played with at kids to shame. Here are 10 new toys that we'd happily buy or children. Or, really, ourselves.

Find yourself wandering the aisles, suddenly needing an owl-shaped candle while drinking a $5 latte? You're not alone, moms...

Here's some parenting advice for whatever stage of separation or divorce you're in.

Whether you pop it in the mail or post it on social media, a creative photo is a surefire way to grab everyone's attention and proudly say, "I'm pregnant!" Prepare for a lot of likes.

Remember the magical children's rooms in Peter Pan and The Little Prince? These timeless novels described spaces that were enchanting and made us wish that we could inhabit the rooms ourselves. The sumptuous interiors that were filled with never-ending toys and fort-like draping may seem like a fairytale, but thanks to four of our favorite kids' furniture websites, the dream could actually become a reality. Click through the slideshow to check out the best kids furniture websites that have everything necessary to create a fantasy room for your little one. And check out Sophia Demenge's super-fun space in the video below. By Barry Samaha