Neighbors Behaving Badly
Having great neighbors can really enhance your life. But what happens when good neighbors go bad?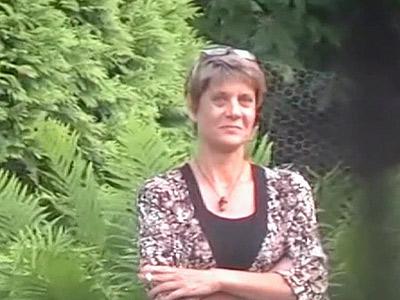 According to this ABC News story, a once-decent neighbor by the name of Lori Christensen became a "Neighbor From Hell" after an altercation involving her daughter and the kids of a nearby family, the Hoffmans. After a number of uncomfortable and increasingly offensive run-ins with Christensen, the Hoffmans eventually got a restraining order and then pressed charges against Christensen, who served time in prison. Once she was released from prison, she continued to harass by hanging signs with increasingly humiliating messages on her garage such as, "I saw mommy kissing a breathalizer" (referring to Ms. Hoffman's alleged alcoholism) and videotaping the Hoffmans. Christensen was quoted as having said to a colleague, "It's my lifelong goal to make these people's life miserable."
Now, after 50 citations and multiple arrests, Christensen is on probation. Her home is for sale after the most recent judge's ruling that she be banned from the property while she serves her probationary period. Christensen is currently awaiting trial, set to begin in October, for three felony counts involving her continued harassment of the Hoffman family.
This makes us wonder — how have YOU handled difficult neighbors in the past? What's the right way to address a neighbor child's behavioral issues? Weigh in, in the comments...
Photo: Courtesy of NBC's 'Today'
News, stories, tips and laughs for moms & dads
What are we teaching our children when we focus on their achievements rather than their kindness?

Discover the seemingly insignificant things that can affect your chances of getting pregnant.

A thrill-obsessed subculture claimed another life this week.

A few suggested answers for the diciest questions

Must-haves for every mommy on the road

Here's our list of fifteen moms in the food industry that deserve some recognition.

The site gets high marks for its user-friendly interface and excellent and responsive customer service. And the reviews are also pretty accurate. Compare amenities and prices next to a hotel's in the same area, and you're likely to see Airbnb come out on top.

We captured a frame-by-frame look just for you.

Other moms can be ruthless when it comes to picking apart your parenting choices. From dissing your decision to go back to work to criticizing when you started baby on solids, here are the most ridiculous comments moms have heard. Bonus, we've got just the right way to respond to the haters! You're welcome.

Nope, you don't have to spend the next nine months in black elastic-waist pants and oversize sweaters. And you don't have to shell out a fortune on your "temporary" wardrobe either. Check out these stylish and affordable maternity clothes.

Because society crumbles without us

Another kid figured out how to get into a claw machine.