Maryland School Abolishes Traditional Homework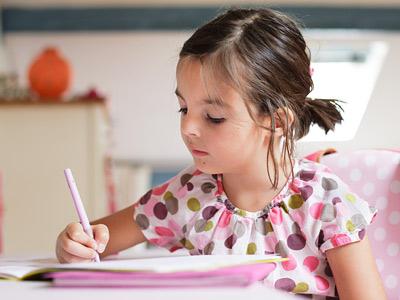 There were likely cries of joy from students (and maybe a few parents) at Gaithersburg Elementary School in Maryland when Principal Stephanie Brant announced a radical new experiment: no more traditional homework.
Instead, students are asked to read about 30 minutes a night from a book of their choosing.
Over the past few years, Brant and her staff evaluated what teachers were sending students home with and found they were asking students to complete a lot of worksheets.
"The worksheets didn't match what we were doing instructionally in the classroom," Brant said in a news story on MyFoxDC.com. "We were giving students something because we felt we have to give them something."
Parents appear to support the change, and Brant hopes it will prove motivational for her students.
Unlike most elementary schools, students at Gaithersburg are allowed to go to the library every day instead of just once a week as a class. The school believes this will strengthen reading habits and result in the students consuming more books at their own pace.
According to MyFoxDC.com, the new policy seems to be paying off. Fifth graders at Gaithersburg Elementary School scored around 72 percent proficiency in math and about 81 percent proficiency in reading in the last round of standardized test scores.
Photo: Anne Wick/Getty Images
More from MSN Living:
20+ Ways to End Homework Hassles
Is Too Much Homework Bad for Kids?
Cute Lunch Boxes
News, stories, tips and laughs for moms & dads
Got kids that are questioning whether or not the Easter Bunny is real? If you want to keep the tradition going at least one more year, try one of these ideas...

You're cold-hearted? We'll take care of that for you...read on.

This kid despises poetry and he's not afraid to let you know.

I used to be one of those moms who thought, 'who on earth would bring their child to an event like that?' and then I had a son. Here's why you might become a convert, too.

Take a look at your house for these telltale signs that a cat is running the show.

Check out this list of requirements you should meet before getting a new puppy or adult dog.

Virtually everything you need to know about relationships, you learned in nursery school: Treat people as you want to be treated, clean up after yourself, and don't be a know-it-all.

Here are our experts' best tips for how to be a positive role model for your kids so that they grow up healthy, strong and confident about the way they look.

Much like their famous owners, these pooches live a fabulous life. Some are rescues, others purebred, but one thing is certain – these dogs play an important part in their famous parents' lives. Can you guess who owns each of these dogs?

We captured a frame-by-frame look just for you.

Two controversial science projects resembled weapons, school officials said.