Maryland School Abolishes Traditional Homework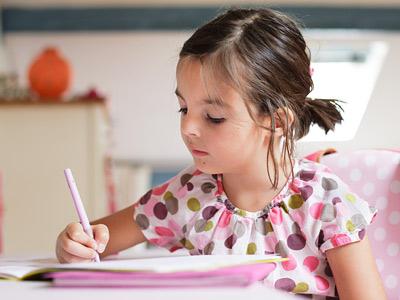 There were likely cries of joy from students (and maybe a few parents) at Gaithersburg Elementary School in Maryland when Principal Stephanie Brant announced a radical new experiment: no more traditional homework.
Instead, students are asked to read about 30 minutes a night from a book of their choosing.
Over the past few years, Brant and her staff evaluated what teachers were sending students home with and found they were asking students to complete a lot of worksheets.
"The worksheets didn't match what we were doing instructionally in the classroom," Brant said in a news story on MyFoxDC.com. "We were giving students something because we felt we have to give them something."
Parents appear to support the change, and Brant hopes it will prove motivational for her students.
Unlike most elementary schools, students at Gaithersburg are allowed to go to the library every day instead of just once a week as a class. The school believes this will strengthen reading habits and result in the students consuming more books at their own pace.
According to MyFoxDC.com, the new policy seems to be paying off. Fifth graders at Gaithersburg Elementary School scored around 72 percent proficiency in math and about 81 percent proficiency in reading in the last round of standardized test scores.
Photo: Anne Wick/Getty Images
More from MSN Living:
20+ Ways to End Homework Hassles
Is Too Much Homework Bad for Kids?
Cute Lunch Boxes
News, stories, tips and laughs for moms & dads
Make sure your go-to gadgets are as cute as your style, with these trendy tech finds!

Oh, how the times have changed...

Get ready to hit the mall! Check out the hottest back-to-school trends—and get ready to make a major style statement this year.

Unique, or downright strange?

This is Kevin Droniak and his grandma. They're besties, they're awesome and they're YouTube stars.

It can be difficult to entice little ones to eat anything at all, let alone to devour a healthy plate. But feeding your kids nutritious snacks after school just got way easier, thanks to these adorably clever and cute snack ideas! For more smart and fun ways to get your kids to enjoy healthful and delicious foods, try one of these amazingly artsy lunch ideas.

Through a tonsillectomy all the way to brain surgery, my mother deserves some recognition. She's my spine, my birthday shadow, my BFF, my thunder buddy, so Mommy, thank you.

My son needs me, as much as yours needs you. Sadly, my son needs me more. He needs someone to have his back, when it seems that the police, the men he'd wave to with excitement as a little boy, see him as a being worthy only of prison or death.

If you know someone who has adopted and have made some of these comments, don't fret... now you know!

"Because you shine from within," I said, touching my finger to her heart. "Not everybody sees it, but I do. I see it. And my job is to protect that light. So when people say mean comments that squelch that light, I want you to tell me. I will protect your light by listening and loving you, my brave, courageous, and unique little firefly."

Studies have shown that it helps, top education officials have recommended it, and now doctors are officially saying the same.