Maryland School Abolishes Traditional Homework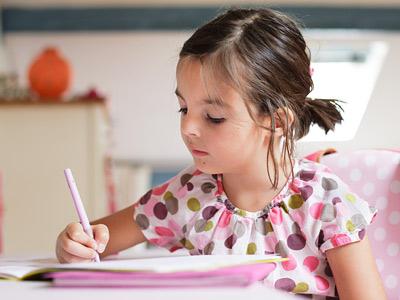 There were likely cries of joy from students (and maybe a few parents) at Gaithersburg Elementary School in Maryland when Principal Stephanie Brant announced a radical new experiment: no more traditional homework.
Instead, students are asked to read about 30 minutes a night from a book of their choosing.
Over the past few years, Brant and her staff evaluated what teachers were sending students home with and found they were asking students to complete a lot of worksheets.
"The worksheets didn't match what we were doing instructionally in the classroom," Brant said in a news story on MyFoxDC.com. "We were giving students something because we felt we have to give them something."
Parents appear to support the change, and Brant hopes it will prove motivational for her students.
Unlike most elementary schools, students at Gaithersburg are allowed to go to the library every day instead of just once a week as a class. The school believes this will strengthen reading habits and result in the students consuming more books at their own pace.
According to MyFoxDC.com, the new policy seems to be paying off. Fifth graders at Gaithersburg Elementary School scored around 72 percent proficiency in math and about 81 percent proficiency in reading in the last round of standardized test scores.
Photo: Anne Wick/Getty Images
More from MSN Living:
20+ Ways to End Homework Hassles
Is Too Much Homework Bad for Kids?
Cute Lunch Boxes
News, stories, tips and laughs for moms & dads
6-year-old has rare brain condition

He wanted to know if woman was pregnant

Did your state make the grade?

A new dad finds an Epcot Center's worth of innovation after expecting none at all.

Alcohol and tattoos are not meant for the pre-teen set

But Debra Harrell now has custody of daughter again

I am probably not the first to tell you this: Kids come with lots of stuff. Even if you try to be as minimal as possible, the little creatures require an awful lot to keep things running smoothly. Here's a master-plan slideshow of ways to cut corners on space in every room to accommodate all the things that come along with kids.

You never know for certain what type of parent you'll be until you've actually become one and your parenting style, as it becomes evident, may surprise you. Here are 4 parenting books to help you figure it all out.

Sunshine! Camping! Pool parties! BBQs! The sunny season is here and to help you make the most of it, we've hand-picked 7 great products to make this summer the best your family has ever had. Click through for our list to inspire your sunny day fun. From our sponsor: Walmart

We all love a picnic. But do one quick search for 'picnic ideas' on Pinterest and you're instantly teleported into a land of overachieving home chefs clearly looking for their big break on Food Network. Well, never mind that, we say. Scratch the 25-ingredient recipes and the incessant trips to the craft store for that perfect tablescape. Here are 5 truly simple picnic ideas that will look great, taste great, and make you feel like the winner you are! From our sponsor: Walmart

Admit it — you do these things, too! And that's OK. But maybe — just maybe — it's time to think about changing things up a little bit, for the sake of your sanity, your relationship with your kids, and because life's too short.

We asked veterinary experts and readers which breeds they think and if it is OK to shave longhaired pets in the summer.