Maryland School Abolishes Traditional Homework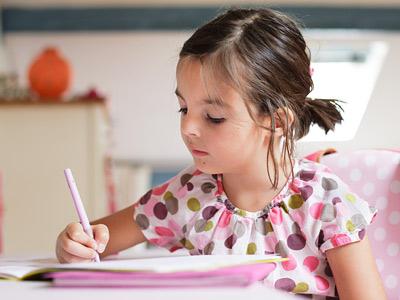 There were likely cries of joy from students (and maybe a few parents) at Gaithersburg Elementary School in Maryland when Principal Stephanie Brant announced a radical new experiment: no more traditional homework.
Instead, students are asked to read about 30 minutes a night from a book of their choosing.
Over the past few years, Brant and her staff evaluated what teachers were sending students home with and found they were asking students to complete a lot of worksheets.
"The worksheets didn't match what we were doing instructionally in the classroom," Brant said in a news story on MyFoxDC.com. "We were giving students something because we felt we have to give them something."
Parents appear to support the change, and Brant hopes it will prove motivational for her students.
Unlike most elementary schools, students at Gaithersburg are allowed to go to the library every day instead of just once a week as a class. The school believes this will strengthen reading habits and result in the students consuming more books at their own pace.
According to MyFoxDC.com, the new policy seems to be paying off. Fifth graders at Gaithersburg Elementary School scored around 72 percent proficiency in math and about 81 percent proficiency in reading in the last round of standardized test scores.
Photo: Anne Wick/Getty Images
More from MSN Living:
20+ Ways to End Homework Hassles
Is Too Much Homework Bad for Kids?
Cute Lunch Boxes
News, stories, tips and laughs for moms & dads
Transform the fall vegetable into cool decor pieces.

Put together these creative, but simple, Halloween looks for your youngsters.

We know you're documenting just about every move baby makes. (Do you even have any memory left on your phone? We didn't think so.) These tips from professional photographers can help you perfect your pics.

These six on-trend ideas will make baby's room your new favorite place to hang out.

Baby probably won't remember his first birthday party, but that doesn't mean you can't go all out (after all, parents need to celebrate making it through this first year, right?). These fun, colorful themes take planning to the next level.

See what celebrities who had problems conceiving have to say.

You'll be hearing a lot of advice and opinions. Some of it will be really helpful and some will be just plain wrong. Here are the most common things people say about babies that aren't true.

A new dad finds an Epcot Center's worth of innovation after expecting none at all.

The dog days of summer may be well behind us, but that doesn't mean it's time to pack in the outdoor adventures quite yet.

Protect yourself and your family with these ingenious gizmos and smartphone apps.

Make sure your go-to gadgets are as cute as your style, with these trendy tech finds!

Oh, how the times have changed...