Teen faces prison time after Facebook comment
Social media warning: If you post terroristic threats to "shoot up a school full of kids" on Facebook, you may face eight years behind bars.
It's probably not a good idea to post threats on Facebook to "shoot up a school full of kids," even if you follow it up with "LOL" and "JK." ("LOL" and "JK" is online speak for "laughing out loud" and "just kidding.") Especially months after the Sandy Hook Elementary School massacre.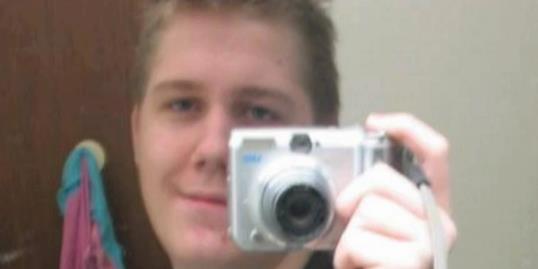 Gallery: 50 Facebook dos & don'ts
Such a post landed Austin, Texas, teen Justin Carter, behind bars and charged with making a terroristic threat. He's facing eight years in prison, reports The Christian Science Monitor.
"Someone had said something to the effect of 'Oh you're insane, you're crazy, you're messed up in the head,' to which he replied 'Oh yeah, I'm real messed up in the head, I'm going to go shoot up a school full of kids and eat their still, beating hearts,' and the next two lines were lol and jk.," Carter told The Christian Science Monitor.
More: Study: What teens feel about social media and privacy
Carter's father thinks the response to the Facebook comment is over the top and is petitioning for his son's release.
Read the complete story here.
Tell us: Do you think Carter's possible punishment fits the alleged crime?
Bing: 10 reason social media got people fired
More on The Family Room:
VIDEO: Postal workers in China catch falling toddler
Ohio school bans afro puffs & braids
Is Kate Middleton having a boy or a girl?
Subscribe to The Family Room | Friend us on Facebook, follow us on Twitter and find us on Pinterest.
Photo: Still of Justin Carter, the teen facing jail time after making a threat on Facebook (KVUE, http://aka.ms/justin​-carter-threat)
News, stories, tips and laughs for moms & dads
Make sure your go-to gadgets are as cute as your style, with these trendy tech finds!

Oh, how the times have changed...

Get ready to hit the mall! Check out the hottest back-to-school trends—and get ready to make a major style statement this year.

Unique, or downright strange?

This is Kevin Droniak and his grandma. They're besties, they're awesome and they're YouTube stars.

It can be difficult to entice little ones to eat anything at all, let alone to devour a healthy plate. But feeding your kids nutritious snacks after school just got way easier, thanks to these adorably clever and cute snack ideas! For more smart and fun ways to get your kids to enjoy healthful and delicious foods, try one of these amazingly artsy lunch ideas.

Through a tonsillectomy all the way to brain surgery, my mother deserves some recognition. She's my spine, my birthday shadow, my BFF, my thunder buddy, so Mommy, thank you.

My son needs me, as much as yours needs you. Sadly, my son needs me more. He needs someone to have his back, when it seems that the police, the men he'd wave to with excitement as a little boy, see him as a being worthy only of prison or death.

If you know someone who has adopted and have made some of these comments, don't fret... now you know!

"Because you shine from within," I said, touching my finger to her heart. "Not everybody sees it, but I do. I see it. And my job is to protect that light. So when people say mean comments that squelch that light, I want you to tell me. I will protect your light by listening and loving you, my brave, courageous, and unique little firefly."

Studies have shown that it helps, top education officials have recommended it, and now doctors are officially saying the same.

I may have accidentally dropped you a few times, forgotten to document your first fart, let a little pee fly and dressed you like an idiot, but I have also loved you with every piece of me, and you will never hear an apology for that.