Teen faces prison time after Facebook comment
Social media warning: If you post terroristic threats to "shoot up a school full of kids" on Facebook, you may face eight years behind bars.
It's probably not a good idea to post threats on Facebook to "shoot up a school full of kids," even if you follow it up with "LOL" and "JK." ("LOL" and "JK" is online speak for "laughing out loud" and "just kidding.") Especially months after the Sandy Hook Elementary School massacre.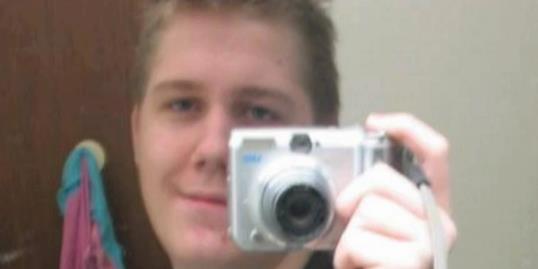 Gallery: 50 Facebook dos & don'ts
Such a post landed Austin, Texas, teen Justin Carter, behind bars and charged with making a terroristic threat. He's facing eight years in prison, reports The Christian Science Monitor.
"Someone had said something to the effect of 'Oh you're insane, you're crazy, you're messed up in the head,' to which he replied 'Oh yeah, I'm real messed up in the head, I'm going to go shoot up a school full of kids and eat their still, beating hearts,' and the next two lines were lol and jk.," Carter told The Christian Science Monitor.
More: Study: What teens feel about social media and privacy
Carter's father thinks the response to the Facebook comment is over the top and is petitioning for his son's release.
Read the complete story here.
Tell us: Do you think Carter's possible punishment fits the alleged crime?
Bing: 10 reason social media got people fired
More on The Family Room:
VIDEO: Postal workers in China catch falling toddler
Ohio school bans afro puffs & braids
Is Kate Middleton having a boy or a girl?
Subscribe to The Family Room | Friend us on Facebook, follow us on Twitter and find us on Pinterest.
Photo: Still of Justin Carter, the teen facing jail time after making a threat on Facebook (KVUE, http://aka.ms/justin​-carter-threat)
News, stories, tips and laughs for moms & dads
What are we teaching our children when we focus on their achievements rather than their kindness?

Discover the seemingly insignificant things that can affect your chances of getting pregnant.

A thrill-obsessed subculture claimed another life this week.

A few suggested answers for the diciest questions

Must-haves for every mommy on the road

Here's our list of fifteen moms in the food industry that deserve some recognition.

The site gets high marks for its user-friendly interface and excellent and responsive customer service. And the reviews are also pretty accurate. Compare amenities and prices next to a hotel's in the same area, and you're likely to see Airbnb come out on top.

We captured a frame-by-frame look just for you.

Other moms can be ruthless when it comes to picking apart your parenting choices. From dissing your decision to go back to work to criticizing when you started baby on solids, here are the most ridiculous comments moms have heard. Bonus, we've got just the right way to respond to the haters! You're welcome.

Nope, you don't have to spend the next nine months in black elastic-waist pants and oversize sweaters. And you don't have to shell out a fortune on your "temporary" wardrobe either. Check out these stylish and affordable maternity clothes.

Because society crumbles without us

Another kid figured out how to get into a claw machine.