Teen faces prison time after Facebook comment
Social media warning: If you post terroristic threats to "shoot up a school full of kids" on Facebook, you may face eight years behind bars.
It's probably not a good idea to post threats on Facebook to "shoot up a school full of kids," even if you follow it up with "LOL" and "JK." ("LOL" and "JK" is online speak for "laughing out loud" and "just kidding.") Especially months after the Sandy Hook Elementary School massacre.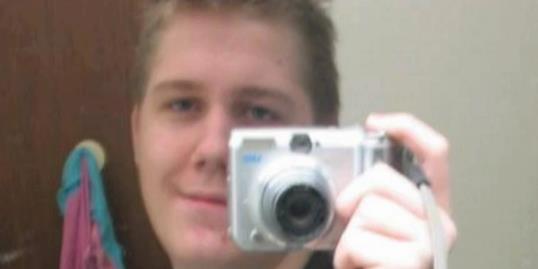 Gallery: 50 Facebook dos & don'ts
Such a post landed Austin, Texas, teen Justin Carter, behind bars and charged with making a terroristic threat. He's facing eight years in prison, reports The Christian Science Monitor.
"Someone had said something to the effect of 'Oh you're insane, you're crazy, you're messed up in the head,' to which he replied 'Oh yeah, I'm real messed up in the head, I'm going to go shoot up a school full of kids and eat their still, beating hearts,' and the next two lines were lol and jk.," Carter told The Christian Science Monitor.
More: Study: What teens feel about social media and privacy
Carter's father thinks the response to the Facebook comment is over the top and is petitioning for his son's release.
Read the complete story here.
Tell us: Do you think Carter's possible punishment fits the alleged crime?
Bing: 10 reason social media got people fired
More on The Family Room:
VIDEO: Postal workers in China catch falling toddler
Ohio school bans afro puffs & braids
Is Kate Middleton having a boy or a girl?
Subscribe to The Family Room | Friend us on Facebook, follow us on Twitter and find us on Pinterest.
Photo: Still of Justin Carter, the teen facing jail time after making a threat on Facebook (KVUE, http://aka.ms/justin​-carter-threat)
News, stories, tips and laughs for moms & dads
Make the most of the summer with these family-oriented activities!

Here our experts' best tips for how to be a positive role model for your kids so that they grow up healthy, strong and confident about the way they look.

Pets are part of many children's lives. Learn how to help them foster strong, healthy relationships.

It's that time again, parents...

One of our favorite ways to start the day is with a piping hot cup of coffee and a thought-provoking TED talk. In case you'€™re not familiar with the group, TED (which stands for Technology, Entertainment and Design) is a nonprofit organization dedicated to spreading ideas through projects and talks by a diverse group of inspired thinkers - people of all cultures, ages and disciplines. As you can probably guess, listening to these innovators share their ideas is a surefire way to jumpstart your day and get your creative juices flowing. Click through the slideshow above for the eight TED talks every parent needs to see. By Cordelia Tai

Much like their famous owners, these pooches live a fabulous life. Some are rescues, others purebred, but one thing is certain – these dogs play an important part in their famous parents' lives. Can you guess who owns each of these dogs?

If you value the backside of your theater seat and making it to your next paycheck, you may want to stay home

Two controversial science projects resembled weapons, school officials said.

One mom shares how she and her family make the Sedar fun and memorable for all

The threats were in public view on the boy's social media wall.

Sometimes, love isn't enough to save us.

Joe, Kevin, and Nick aren't the only hot bros in Hollywood. Seventeen has uncovered the cutest celebrity siblings!