Teen faces prison time after Facebook comment
Social media warning: If you post terroristic threats to "shoot up a school full of kids" on Facebook, you may face eight years behind bars.
It's probably not a good idea to post threats on Facebook to "shoot up a school full of kids," even if you follow it up with "LOL" and "JK." ("LOL" and "JK" is online speak for "laughing out loud" and "just kidding.") Especially months after the Sandy Hook Elementary School massacre.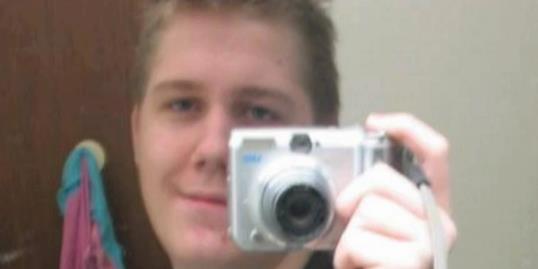 Gallery: 50 Facebook dos & don'ts
Such a post landed Austin, Texas, teen Justin Carter, behind bars and charged with making a terroristic threat. He's facing eight years in prison, reports The Christian Science Monitor.
"Someone had said something to the effect of 'Oh you're insane, you're crazy, you're messed up in the head,' to which he replied 'Oh yeah, I'm real messed up in the head, I'm going to go shoot up a school full of kids and eat their still, beating hearts,' and the next two lines were lol and jk.," Carter told The Christian Science Monitor.
More: Study: What teens feel about social media and privacy
Carter's father thinks the response to the Facebook comment is over the top and is petitioning for his son's release.
Read the complete story here.
Tell us: Do you think Carter's possible punishment fits the alleged crime?
Bing: 10 reason social media got people fired
More on The Family Room:
VIDEO: Postal workers in China catch falling toddler
Ohio school bans afro puffs & braids
Is Kate Middleton having a boy or a girl?
Subscribe to The Family Room | Friend us on Facebook, follow us on Twitter and find us on Pinterest.
Photo: Still of Justin Carter, the teen facing jail time after making a threat on Facebook (KVUE, http://aka.ms/justin​-carter-threat)
News, stories, tips and laughs for moms & dads
As all the kids line up to go to school, your son, Timmy, turns to you and says, "I don't want to take the bus. My stomach hurts. Please don't make me go." You cringe and think, Here we go again. What should be a simple morning routine explodes into a daunting challenge.

Learning these 10 things is a good base with which to begin the tough preteen and teen years. Helping our children maneuver life is our jobs as parents, even if we haven't quite figured it all out ourselves yet.

We've all seen her... But should we judge her?

Unique, or downright strange?

In a few short weeks you'll be dropping your child off at college, where they'll spend the next four years learning, laughing, and probably partying. Of course, in true teen fashion, your child has already started shopping for their dorm room essentials. Don't panic just yet!

When tots burst through the door after a busy day at school, the first order of business is securing a snack.

The only thing more important than what you pack your child for lunch is what you pack it in.

Frustrated mom invents Ignore No More app

Do you have the right mix of moms surrounding you?

It's hard to keep young kids entertained while being confined indoors, but fear not, for we have some fun ideas to keep the entire family from climbing the walls during rainy days.

Back in our day, ending up with the same exact backpack as your BFF was a legitimate back-to-school concern. Nowadays? There are so many options, it's dizzying!

It is a parent's eternal dilemma: What do I make the kids for lunch today? And tomorrow? And next week? We fall into ruts, succumb to the tried-and-true, give in to our children's demands for junk food. No more! These school lunch ideas—for everything from sandwiches to snacks to hot meals—will freshen up your daily routine, so much so you may be tempted to make them for yourself.