Teen faces prison time after Facebook comment
Social media warning: If you post terroristic threats to "shoot up a school full of kids" on Facebook, you may face eight years behind bars.
It's probably not a good idea to post threats on Facebook to "shoot up a school full of kids," even if you follow it up with "LOL" and "JK." ("LOL" and "JK" is online speak for "laughing out loud" and "just kidding.") Especially months after the Sandy Hook Elementary School massacre.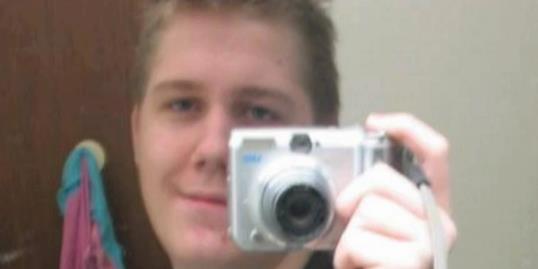 Gallery: 50 Facebook dos & don'ts
Such a post landed Austin, Texas, teen Justin Carter, behind bars and charged with making a terroristic threat. He's facing eight years in prison, reports The Christian Science Monitor.
"Someone had said something to the effect of 'Oh you're insane, you're crazy, you're messed up in the head,' to which he replied 'Oh yeah, I'm real messed up in the head, I'm going to go shoot up a school full of kids and eat their still, beating hearts,' and the next two lines were lol and jk.," Carter told The Christian Science Monitor.
More: Study: What teens feel about social media and privacy
Carter's father thinks the response to the Facebook comment is over the top and is petitioning for his son's release.
Read the complete story here.
Tell us: Do you think Carter's possible punishment fits the alleged crime?
Bing: 10 reason social media got people fired
More on The Family Room:
VIDEO: Postal workers in China catch falling toddler
Ohio school bans afro puffs & braids
Is Kate Middleton having a boy or a girl?
Subscribe to The Family Room | Friend us on Facebook, follow us on Twitter and find us on Pinterest.
Photo: Still of Justin Carter, the teen facing jail time after making a threat on Facebook (KVUE, http://aka.ms/justin​-carter-threat)
News, stories, tips and laughs for moms & dads
Transform the fall vegetable into cool decor pieces.

Put together these creative, but simple, Halloween looks for your youngsters.

We know you're documenting just about every move baby makes. (Do you even have any memory left on your phone? We didn't think so.) These tips from professional photographers can help you perfect your pics.

These six on-trend ideas will make baby's room your new favorite place to hang out.

Baby probably won't remember his first birthday party, but that doesn't mean you can't go all out (after all, parents need to celebrate making it through this first year, right?). These fun, colorful themes take planning to the next level.

See what celebrities who had problems conceiving have to say.

You'll be hearing a lot of advice and opinions. Some of it will be really helpful and some will be just plain wrong. Here are the most common things people say about babies that aren't true.

A new dad finds an Epcot Center's worth of innovation after expecting none at all.

The dog days of summer may be well behind us, but that doesn't mean it's time to pack in the outdoor adventures quite yet.

Protect yourself and your family with these ingenious gizmos and smartphone apps.

Make sure your go-to gadgets are as cute as your style, with these trendy tech finds!

Oh, how the times have changed...