School District Aims to Put an End to 'Sexting'
But some wonder if this well intentioned policy might be overreaching.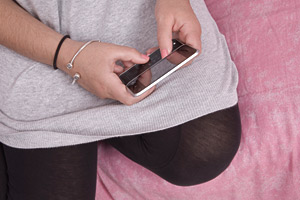 If you're a student in Troy, Michigan, you've officially been warned that your school district will not tolerate 'sexting', the transfer of any sexually explicit material via a mobile phone from one student to another, according to The Washington Post. School officials have been given the green light to confiscate a student's phone if there is any complaint that student has been sexting—no matter if it happened on or off campus. Offender's phone will be turned over to local prosecutors.
It's part of a recent ban enforced by the Troy Board of Education.
Of course, no adult thinks it's acceptable for teenagers to waste their data plans sending each other dirty photos. But some question if this policy is also a bit lewd in its criminalization of an action which is really nothing more than a physical expression of poor teenage decision making.
Michael J. Steinberg, legal director for the ACLU Michigan, was quoted in the Post story:
"Usually, this is kids being irresponsible and careless and certainly not criminals, and they shouldn't be treated that way."
There is also a differing of opinion regarding how big of a problem sexting actually is among teens. Some studies, such as one conducted in 2011 by the Pew Research Center reports that 4 percent of teenagers had sent naked images of themselves, and that 15 percent had received them. However, a Journal Pediatrics study reduces the percentage of teens that have texted sexual photos to 1 percent.
Regardless of how much texting is going on in Troy, Michigan, this policy will probably end up reflecting positively on the school district. Kids need to be sent the message that their naked bodies should not end up as someone else's desktop wallpaper. However, the teenage libido has been causing trouble since the beginning of time. Let's hope the authorities also remember that it's not a crime to be young and hormonally compromised.
Photo: Peter Glass/Getty Images
Love our blog? Become a fan of MSN Living on Facebook. We're like the Lady Gaga of news and entertainment portals.
Check out my hilarious book Sorry I Peed on You (and other heartwarming letters to Mommy)(Andrews McMeel). Makes a great baby shower gift!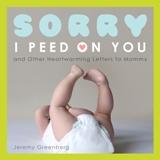 And hey, do ya love doggies and puppies? My hilarious and adorable new book, Sorry I Pooped in Your Shoe (and Other Heartwarming Letters from Doggie) (Andrews McMeel) is now available!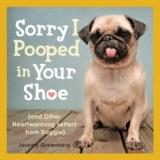 family: tips, trends & advice for all things family
One of the most unsettling consequences of bringing a child into your previously simple, happily oblivious manly life is that you're now unquestionably, inescapably…The Man.

Whether it was baby's first kick or the first time your boobs leaked in public, there's a point in every mom's life when the world as you know it ends and you realize -- Whoa, I'm someone's mom now. Some of our favorite mommy bloggers revealed what their aha moments were. They range from heartwarming to completely hilarious.

From DIY jewelry to homemade "flowers" to sweet vases, you can help your kid make mom's day with these crafty gifts.

The first parenting shock: They let you take the baby home. Like, without supervision. Only then do the real surprises unfold. Here's what readers told us was most unexpected for them as they embraced this whole mama thing.

Be prepared to say, 'awww,' multiple times while flipping through this collection super-sweet stuff for babies and kids on Etsy.com. Take a peek at some of our favorite finds for moms (and click 'More' to find out how to get this amazing gnome hat!)...By MSN Living editors

Your Mother's Day plans are all set, right? Brunch is booked and a fabulous gift is wrapped and ready to go. So take a breather and celebrate these stylish celebrity moms who work hard, care for their kids, and manage to look amazing in the process.

Find out this year's top baby names on Parenting.com, and see what we predict will be big in 2013

Sophia and Jacob reign supreme.

In an online contest, Parenting.com asked readers to tell us what it means to "have it all." Read the winner's moving essay on how that phrase has defined her motherhood, plus essays from the three runners up.

Tow lot employee finds abandoned pup.

Animals, says Dr. Patty Khuly, are the best listeners in the world and don't care that you've just been dumped or laid off.

Ask a mom if she's happier now that she has a child and she'll usually say yes.