School District Aims to Put an End to 'Sexting'
But some wonder if this well intentioned policy might be overreaching.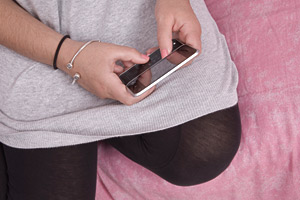 If you're a student in Troy, Michigan, you've officially been warned that your school district will not tolerate 'sexting', the transfer of any sexually explicit material via a mobile phone from one student to another, according to The Washington Post. School officials have been given the green light to confiscate a student's phone if there is any complaint that student has been sexting—no matter if it happened on or off campus. Offender's phone will be turned over to local prosecutors.
It's part of a recent ban enforced by the Troy Board of Education.
Of course, no adult thinks it's acceptable for teenagers to waste their data plans sending each other dirty photos. But some question if this policy is also a bit lewd in its criminalization of an action which is really nothing more than a physical expression of poor teenage decision making.
Michael J. Steinberg, legal director for the ACLU Michigan, was quoted in the Post story:
"Usually, this is kids being irresponsible and careless and certainly not criminals, and they shouldn't be treated that way."
There is also a differing of opinion regarding how big of a problem sexting actually is among teens. Some studies, such as one conducted in 2011 by the Pew Research Center reports that 4 percent of teenagers had sent naked images of themselves, and that 15 percent had received them. However, a Journal Pediatrics study reduces the percentage of teens that have texted sexual photos to 1 percent.
Regardless of how much texting is going on in Troy, Michigan, this policy will probably end up reflecting positively on the school district. Kids need to be sent the message that their naked bodies should not end up as someone else's desktop wallpaper. However, the teenage libido has been causing trouble since the beginning of time. Let's hope the authorities also remember that it's not a crime to be young and hormonally compromised.
Photo: Peter Glass/Getty Images
Love our blog? Become a fan of MSN Living on Facebook. We're like the Lady Gaga of news and entertainment portals.
Check out my hilarious book Sorry I Peed on You (and other heartwarming letters to Mommy)(Andrews McMeel). Makes a great baby shower gift!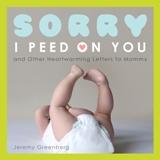 And hey, do ya love doggies and puppies? My hilarious and adorable new book, Sorry I Pooped in Your Shoe (and Other Heartwarming Letters from Doggie) (Andrews McMeel) is now available!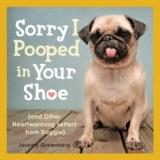 News, stories, tips and laughs for moms & dads
Find out which classroom supplies and dorm-room buys you don't need to spend a fortune on

4 steps for raising a child who doesn't feel emotionally stranded.

Any of these sound familiar?

Fire challenge involves pouring alcohol on one's chest and lighting it

A coincidence after the furlough?

Helpful tips for easing first day jitters.

Getting ready for fall has never been more fun.

Great reads for the back-to-school mindset.

Remember the concept of weekends being a time for rest, relaxation, and togetherness? No? Us either. Between soccer games, playdates, dragging your kids to see the new exhibition at the local children's museum, and we need to pick up a gift for that birthday party that starts in . . . 20 minutes, juggling a busy family's weekend schedule can be more stressful than a weekday. While we know it's simply not realistic to cancel all your plans and obligations moving forward, clearing the calendar for just one weekend can be just the refresher that your family's craving. Here's why.

You just had a baby? You're a superstar! All those diapers, all that spit up, and you're makin' magic happen. But you're also likely tired - really tired - and busy (so, so busy). Taking time for yourself might seem like an indulgence but a happy mom makes for a happy baby. Here are 7 things you should definitely do to keep your sanity intact and your spirit high. <more, below>

Summertime is on, and the kids are out of school. Every mom knows that for these three months it's more important than ever to keep the kids busy. But you don't have to schedule your life away with camps, or drop a bundle on activities and games that come in a box. You can make your own fun, and even include the kids in the prep, with some simple, inexpensive DIY crafts that will keep them playing 'til the lightening bugs come out. Make your own fingerpaint, bubbles, and crayons. Create a fort-building kit and superhero capes that will kick their imaginations into overdrive. Here are 10 of our favorite kid-friendly DIY crafts to fuel your summertime fun.