School District Aims to Put an End to 'Sexting'
But some wonder if this well intentioned policy might be overreaching.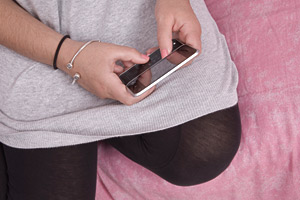 If you're a student in Troy, Michigan, you've officially been warned that your school district will not tolerate 'sexting', the transfer of any sexually explicit material via a mobile phone from one student to another, according to The Washington Post. School officials have been given the green light to confiscate a student's phone if there is any complaint that student has been sexting—no matter if it happened on or off campus. Offender's phone will be turned over to local prosecutors.
It's part of a recent ban enforced by the Troy Board of Education.
Of course, no adult thinks it's acceptable for teenagers to waste their data plans sending each other dirty photos. But some question if this policy is also a bit lewd in its criminalization of an action which is really nothing more than a physical expression of poor teenage decision making.
Michael J. Steinberg, legal director for the ACLU Michigan, was quoted in the Post story:
"Usually, this is kids being irresponsible and careless and certainly not criminals, and they shouldn't be treated that way."
There is also a differing of opinion regarding how big of a problem sexting actually is among teens. Some studies, such as one conducted in 2011 by the Pew Research Center reports that 4 percent of teenagers had sent naked images of themselves, and that 15 percent had received them. However, a Journal Pediatrics study reduces the percentage of teens that have texted sexual photos to 1 percent.
Regardless of how much texting is going on in Troy, Michigan, this policy will probably end up reflecting positively on the school district. Kids need to be sent the message that their naked bodies should not end up as someone else's desktop wallpaper. However, the teenage libido has been causing trouble since the beginning of time. Let's hope the authorities also remember that it's not a crime to be young and hormonally compromised.
Photo: Peter Glass/Getty Images
Love our blog? Become a fan of MSN Living on Facebook. We're like the Lady Gaga of news and entertainment portals.
Check out my hilarious book Sorry I Peed on You (and other heartwarming letters to Mommy)(Andrews McMeel). Makes a great baby shower gift!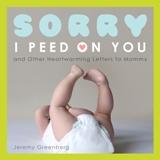 And hey, do ya love doggies and puppies? My hilarious and adorable new book, Sorry I Pooped in Your Shoe (and Other Heartwarming Letters from Doggie) (Andrews McMeel) is now available!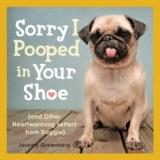 News, stories, tips and laughs for moms & dads
Transform the fall vegetable into cool decor pieces.

Put together these creative, but simple, Halloween looks for your youngsters.

We know you're documenting just about every move baby makes. (Do you even have any memory left on your phone? We didn't think so.) These tips from professional photographers can help you perfect your pics.

These six on-trend ideas will make baby's room your new favorite place to hang out.

Baby probably won't remember his first birthday party, but that doesn't mean you can't go all out (after all, parents need to celebrate making it through this first year, right?). These fun, colorful themes take planning to the next level.

See what celebrities who had problems conceiving have to say.

You'll be hearing a lot of advice and opinions. Some of it will be really helpful and some will be just plain wrong. Here are the most common things people say about babies that aren't true.

A new dad finds an Epcot Center's worth of innovation after expecting none at all.

The dog days of summer may be well behind us, but that doesn't mean it's time to pack in the outdoor adventures quite yet.

Protect yourself and your family with these ingenious gizmos and smartphone apps.

Make sure your go-to gadgets are as cute as your style, with these trendy tech finds!

Oh, how the times have changed...