School District Aims to Put an End to 'Sexting'
But some wonder if this well intentioned policy might be overreaching.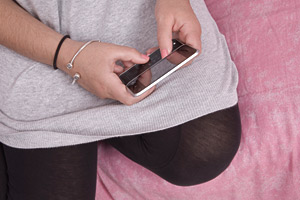 If you're a student in Troy, Michigan, you've officially been warned that your school district will not tolerate 'sexting', the transfer of any sexually explicit material via a mobile phone from one student to another, according to The Washington Post. School officials have been given the green light to confiscate a student's phone if there is any complaint that student has been sexting—no matter if it happened on or off campus. Offender's phone will be turned over to local prosecutors.
It's part of a recent ban enforced by the Troy Board of Education.
Of course, no adult thinks it's acceptable for teenagers to waste their data plans sending each other dirty photos. But some question if this policy is also a bit lewd in its criminalization of an action which is really nothing more than a physical expression of poor teenage decision making.
Michael J. Steinberg, legal director for the ACLU Michigan, was quoted in the Post story:
"Usually, this is kids being irresponsible and careless and certainly not criminals, and they shouldn't be treated that way."
There is also a differing of opinion regarding how big of a problem sexting actually is among teens. Some studies, such as one conducted in 2011 by the Pew Research Center reports that 4 percent of teenagers had sent naked images of themselves, and that 15 percent had received them. However, a Journal Pediatrics study reduces the percentage of teens that have texted sexual photos to 1 percent.
Regardless of how much texting is going on in Troy, Michigan, this policy will probably end up reflecting positively on the school district. Kids need to be sent the message that their naked bodies should not end up as someone else's desktop wallpaper. However, the teenage libido has been causing trouble since the beginning of time. Let's hope the authorities also remember that it's not a crime to be young and hormonally compromised.
Photo: Peter Glass/Getty Images
Love our blog? Become a fan of MSN Living on Facebook. We're like the Lady Gaga of news and entertainment portals.
Check out my hilarious book Sorry I Peed on You (and other heartwarming letters to Mommy)(Andrews McMeel). Makes a great baby shower gift!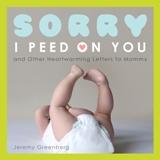 And hey, do ya love doggies and puppies? My hilarious and adorable new book, Sorry I Pooped in Your Shoe (and Other Heartwarming Letters from Doggie) (Andrews McMeel) is now available!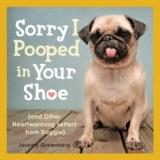 News, stories, tips and laughs for moms & dads
Megan Davies Mennes has been blogging and posting photos of her son Quinn online for some time now. Quinn has Down syndrome, and Mennes has dealt with a few nasty comments here and there, the type of stuff expect to encounter on the Internet.

Two controversial science projects resembled weapons, school officials said.

Must-haves for every mommy on the road

What are we teaching our children when we focus on their achievements rather than their kindness?

Discover the seemingly insignificant things that can affect your chances of getting pregnant.

A thrill-obsessed subculture claimed another life this week.

A few suggested answers for the diciest questions

Here's our list of fifteen moms in the food industry that deserve some recognition.

The site gets high marks for its user-friendly interface and excellent and responsive customer service. And the reviews are also pretty accurate. Compare amenities and prices next to a hotel's in the same area, and you're likely to see Airbnb come out on top.

We captured a frame-by-frame look just for you.

Other moms can be ruthless when it comes to picking apart your parenting choices. From dissing your decision to go back to work to criticizing when you started baby on solids, here are the most ridiculous comments moms have heard. Bonus, we've got just the right way to respond to the haters! You're welcome.

Nope, you don't have to spend the next nine months in black elastic-waist pants and oversize sweaters. And you don't have to shell out a fortune on your "temporary" wardrobe either. Check out these stylish and affordable maternity clothes.