Baby Bikini Onesies: Cool or Creepy?
And is it any worse than the toddler-sized Metallica t-shirt?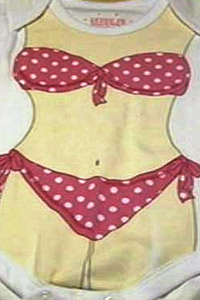 I have never understood fashion. I still have the same haircut I wore to my senior prom, and as I write this I'm wearing nothing more than a barrel and suspenders. My wife is sitting next to me in overalls, smoking a corncob pipe. It's safe to say that we are not fashion forward. But maybe that's a good thing, especially since what's deemed as "fashion" progresses into ever weirder realms.
Take, for example, the "baby bikini onesy," which has understandably raised quite a bit of controversy. It essentially looks like a baby-sized nightgown with a bikini airbrushed onto it. Because who doesn't want to see a baby and be forced to imagine the little thing sporting a pair of boobs? Yik—it grosses me out just to write about it!
But maybe that's because I am hypersensitive to the dangers of this world. There are many fun, innocent examples of adult imagery on kids' clothes. One of my favorites is the toddler-sized Metallica t-shirts. It's cute, and when I see a toddler in a Metallica t-shirt I don't see it as some premature form of corruption. I don't think that toddler is some antisocial, angry youth. I think he has a parent who used to be. Although that parent must now conform to the adult world, it doesn't mean that he can't celebrate his youth by choosing a fun piece of fashion for his kids. Maybe this baby bikini onesy is the same thing for a mom who used to have a bikini bod before giving birth? It could just be an innocent way to have a bit of fun with kids' clothes, but our society is so scorched by its sickos that we can't lighten up and laugh.
Either way, to me it looks weird. My kids will wear nothing but barrels and overalls until they leave for college.
Is the baby bikini onesy innocent fun or creepy-weird?
Love our blog? Become a fan of MSN Living on Facebook.  We're like the Lady Gaga of news and entertainment portals.
Check out my hilarious book Sorry I Peed on You (and other heartwarming letters to Mommy)(Andrews McMeel). Makes a great baby shower gift!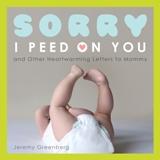 And hey, do ya love doggies and puppies? My hilarious and adorable new book, Sorry I Pooped in Your Shoe (and Other Heartwarming Letters from Doggie) (Andrews McMeel) is now available!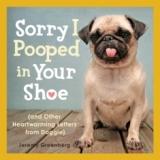 News, stories, tips and laughs for moms & dads
Make sure your go-to gadgets are as cute as your style, with these trendy tech finds!

Oh, how the times have changed...

Get ready to hit the mall! Check out the hottest back-to-school trends—and get ready to make a major style statement this year.

Unique, or downright strange?

This is Kevin Droniak and his grandma. They're besties, they're awesome and they're YouTube stars.

It can be difficult to entice little ones to eat anything at all, let alone to devour a healthy plate. But feeding your kids nutritious snacks after school just got way easier, thanks to these adorably clever and cute snack ideas! For more smart and fun ways to get your kids to enjoy healthful and delicious foods, try one of these amazingly artsy lunch ideas.

Through a tonsillectomy all the way to brain surgery, my mother deserves some recognition. She's my spine, my birthday shadow, my BFF, my thunder buddy, so Mommy, thank you.

My son needs me, as much as yours needs you. Sadly, my son needs me more. He needs someone to have his back, when it seems that the police, the men he'd wave to with excitement as a little boy, see him as a being worthy only of prison or death.

If you know someone who has adopted and have made some of these comments, don't fret... now you know!

"Because you shine from within," I said, touching my finger to her heart. "Not everybody sees it, but I do. I see it. And my job is to protect that light. So when people say mean comments that squelch that light, I want you to tell me. I will protect your light by listening and loving you, my brave, courageous, and unique little firefly."

Studies have shown that it helps, top education officials have recommended it, and now doctors are officially saying the same.

I may have accidentally dropped you a few times, forgotten to document your first fart, let a little pee fly and dressed you like an idiot, but I have also loved you with every piece of me, and you will never hear an apology for that.