Sandy Hook hero harassed by conspiracy theorists
Gene Rosen sheltered six kids during the Sandy Hook massacre. Now the Good Samaritan's deeds have been called out by a group who believes the shooting was a hoax.
What would you do if you found six little children and a bus driver at the end of your driveway? Now imagine if one of the kids said, "We can't go back to school. Our teacher is dead," reports Salon.com.
That's the scenario Newtown, Conn. Resident Gene Rosen faced on the morning of the Sandy Hook Elementary School shooting. Like any civic-minded citizen, the 69-year old retired psychologist brought the kids inside, gave them food, juice and toys and called their parents.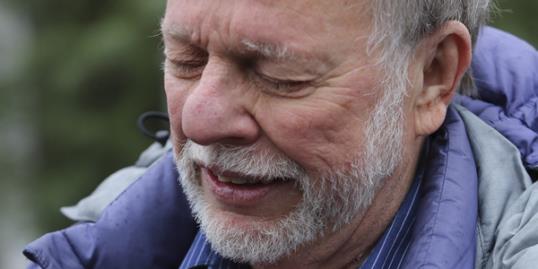 More from MSN Living:
11 mom sayings it's okay to ditch
In the hours and days that followed, Rosen became a bit of a local media darling.
"I wanted to speak about the bravery of the children, and it kind of helped me work through this," he was quoted.
What seemed like the simple gesture of a Good Samaritan went horribly wrong though when he started getting harassed by a conspiracy theorist group that alleges that the entire shooting was a hoax. Photos of Rosen's house have been posted online, fake Google+ and YouTube accounts have been created in his name and dozens of blog posts and videos have surfaced "exposing" him as a fraud.
"I don't know what to do," Rosen was quoted. "I'm getting hang up calls, I'm getting some calls, I'm getting emails with, not direct threats, but accusations that I'm lying, that I'm a crisis actor, 'how much am I being paid?'"
One purported business query even taunted: "How are all those little students doing? You know, the ones that showed up at your house after the 'shooting'. What is the going rate for getting involved in a gov't sponsored hoax anyway?"
More from MSN Living: The top 10 worst moments in mom judgment
In speaking out about the harassment, Rosen asked Salon.com, "Am I being stupid?" But as a staunch believer in free speech, he decided to talk because he feels there needs to be some "moral push back."
"There must be some way to morally shame these people, because there were twenty dead children lying an eighth of a mile from my window all night long," Rosen was quoted.
How would you react to such harassment?
Bing: Newtown begins healing, how you can help
More from the Family Room:
Library reconsiders ban on children
Districts look to beef up school safety with panic buttons
Photo: Mary Altaffer/AP
Love content like this? Friend us on Facebook, follow us on Twitter and find us on Pinterest
News, stories, tips and laughs for moms & dads
Transform the fall vegetable into cool decor pieces.

Put together these creative, but simple, Halloween looks for your youngsters.

We know you're documenting just about every move baby makes. (Do you even have any memory left on your phone? We didn't think so.) These tips from professional photographers can help you perfect your pics.

These six on-trend ideas will make baby's room your new favorite place to hang out.

Baby probably won't remember his first birthday party, but that doesn't mean you can't go all out (after all, parents need to celebrate making it through this first year, right?). These fun, colorful themes take planning to the next level.

See what celebrities who had problems conceiving have to say.

You'll be hearing a lot of advice and opinions. Some of it will be really helpful and some will be just plain wrong. Here are the most common things people say about babies that aren't true.

A new dad finds an Epcot Center's worth of innovation after expecting none at all.

The dog days of summer may be well behind us, but that doesn't mean it's time to pack in the outdoor adventures quite yet.

Protect yourself and your family with these ingenious gizmos and smartphone apps.

Make sure your go-to gadgets are as cute as your style, with these trendy tech finds!

Oh, how the times have changed...