Sandy Hook hero harassed by conspiracy theorists
Gene Rosen sheltered six kids during the Sandy Hook massacre. Now the Good Samaritan's deeds have been called out by a group who believes the shooting was a hoax.
What would you do if you found six little children and a bus driver at the end of your driveway? Now imagine if one of the kids said, "We can't go back to school. Our teacher is dead," reports Salon.com.
That's the scenario Newtown, Conn. Resident Gene Rosen faced on the morning of the Sandy Hook Elementary School shooting. Like any civic-minded citizen, the 69-year old retired psychologist brought the kids inside, gave them food, juice and toys and called their parents.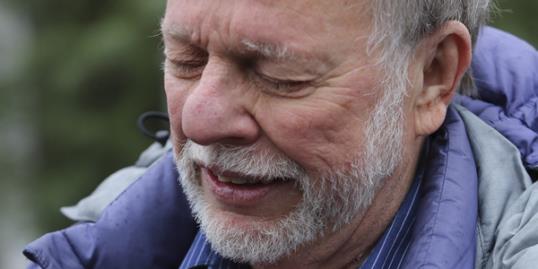 More from MSN Living:
11 mom sayings it's okay to ditch
In the hours and days that followed, Rosen became a bit of a local media darling.
"I wanted to speak about the bravery of the children, and it kind of helped me work through this," he was quoted.
What seemed like the simple gesture of a Good Samaritan went horribly wrong though when he started getting harassed by a conspiracy theorist group that alleges that the entire shooting was a hoax. Photos of Rosen's house have been posted online, fake Google+ and YouTube accounts have been created in his name and dozens of blog posts and videos have surfaced "exposing" him as a fraud.
"I don't know what to do," Rosen was quoted. "I'm getting hang up calls, I'm getting some calls, I'm getting emails with, not direct threats, but accusations that I'm lying, that I'm a crisis actor, 'how much am I being paid?'"
One purported business query even taunted: "How are all those little students doing? You know, the ones that showed up at your house after the 'shooting'. What is the going rate for getting involved in a gov't sponsored hoax anyway?"
More from MSN Living: The top 10 worst moments in mom judgment
In speaking out about the harassment, Rosen asked Salon.com, "Am I being stupid?" But as a staunch believer in free speech, he decided to talk because he feels there needs to be some "moral push back."
"There must be some way to morally shame these people, because there were twenty dead children lying an eighth of a mile from my window all night long," Rosen was quoted.
How would you react to such harassment?
Bing: Newtown begins healing, how you can help
More from the Family Room:
Library reconsiders ban on children
Districts look to beef up school safety with panic buttons
Photo: Mary Altaffer/AP
Love content like this? Friend us on Facebook, follow us on Twitter and find us on Pinterest
News, stories, tips and laughs for moms & dads
Adopting an animal is a major commitment. Yet all too often people put more effort into researching what kind of car to get than the type of pet that would best fit their lifestyle.

'Tis the season to send out holiday greeting cards to all your friends and family. But, as our friends at Awkward Family Pet Photos know, not all holiday snapshots are the same. Some are just plain kooky — especially when pets are included. So with good tidings and great cheer, here are 10 wacky holiday animal portraits that are sure to make you laugh out loud and get you in the holiday spirit. And possibly make you think twice about dressing up the family cat this year.

King of the jungle? Nah, it's just a labradoodle!

Side-by-side images of adorable babies and their celebrity doppelgängers

Do you have a finicky furry friend on your holiday gift list this year? You're in luck! We've rounded up the coolest cat-approved products to bring you purrfect gift ideas for every kind of cat -- from the curious kitten to the most refined feline. Any one of these special gifts could make your resident kitty purr with pleasure and maybe, just maybe, like the present this year even more than the box and wrapping paper it came in!

Plus, puppy names to watch

This holiday season's hottest toy has yet to be revealed, but more often than not, the best gifts are the ones kids don't even know to ask for. So this year, surprise your kids with unique presents under the tree, and watch as their eyes light up when they unwrap them. From space-age sand to a DIY race track, these out-of-the-box gift ideas will provide some serious shopping inspiration. Click through the slideshow above for all our favorite picks.

Yep, you're older than you think

Avoid these gaffes for a better relationship with your stepchildren—and your spouse.

The top 25 best holiday movies for kids and their families, from old school classics like Miracle on 34th Street and It's a Wonderful Life, to newer classics like Elf and The Nightmare Before Christmas.

Since the dawn of time, we men have been preprogrammed with two biological imperatives: Number one: to bravely kill bathtub spiders; and number two: to reproduce. (Actually, I really should have ordered those in reverse.) So what happens when we find out we're infertile?

New mamas weigh in on all the things they wish someone had warned them about before baby arrived.