Yahoo maternity leave gets a boost — how does it compare to yours?
The average length of maternity leave is actually lower.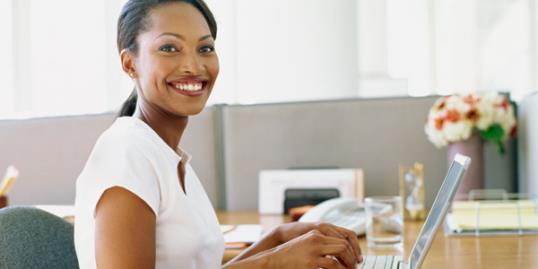 By: Elena Donovan Mauer for TheBump.com
Yahoo CEO Marissa Mayer sparked controversy earlier this year, when she announced that her company's employees would no longer be able to work from home. "That's so anti-working-parent,​" people thought. But in April, Mayer made an announcement that may have people thinking her workplace is more family-friendly: Maternity and paternity leave has been extended.
More from The Bump: Do you have working mom guilt?
"Under the new policy, mothers can take 16 weeks of paid leave with benefits, and fathers can take up to eight weeks, each time they have a new child via childbirth. Both parents receive eight weeks of paid leave for new children via adoption, foster-child placement or surrogacy," reports NBC Bay Area. This is about double the maternity leave that the company's old policy allowed.
This may allow Yahoo to better compete with nearby tech companies Google and Facebook for employees. Google offers 18 to 22 weeks of paid maternity leave, and Facebook offers four months of paid leave to both mothers and fathers.
So, is this normal? Well, no, it's not. According to the Department of Health and Human Services' Women's Health USA 2011 report, the average length of maternity leave was 10.3 weeks, and only 24.9 percent of women had paid maternity leave for more than two months. In fact almost one-third (29.4 percent) didn't take any maternity leave, and 33.1 percent of those who took it didn't have any portion of their leave paid.
In the U.S., companies are required by law to hold a parent's job for 12 weeks after the birth of a child, but that's only if the company and employee both qualify under the Family Leave and Medical Act (FMLA). For example, if your company has fewer than 50 employees or you've worked for the company for less than 12 months, you wouldn't qualify. And, none of those 12 weeks is required to be paid. How much you're paid for depends on your employer's policies.
More from The Bump: The truth about being a working mom
So there's quite a range, as working moms on TheBump.com message boards demonstrate:
"I took 12 weeks, which was as much as was allowed by my employer. Six weeks were paid. However I did just hear that our maternity policy changed and now they are paying the full 12-week period. So when I'm out this September with baby No. 2 it will be paid for. Yay!" – RedDDD
"I will take eight weeks off. I work for a small company and don't qualify for FMLA. I negotiated it with my employer up from six weeks. I will have four weeks paid, made up of two weeks vacation and two weeks paid maternity leave. I am the first in my company to have a baby, and two weeks paid maternity and paternity leave is now written into our company policy. I am proud to be a part of that added benefit." – jlaOK
"I took two weeks before birth and 20 afterwards. This is two weeks beyond my company's maximum policy. An exception was allowed since I had a huge vacation balance and the last two weeks fell during the holidays, which are slow for us. The company fully paid my salary for the two weeks before, and I had a combination of short-term disability and pay (for a total of my whole salary) for 12 weeks after birth. I was then able to use sick and vacation pay for weeks 13 through 20." – whynotwhynot
More from The Bump: The worst things to say to working moms
"I am taking six weeks off and then going back part time for six weeks. Then I'll be working from home two or three days a weeks and in the office either two or three days a week. It will all be paid, thank God." – JNLSLSM
"I took six weeks with my first child and five weeks with my second. I needed the money, so I returned to work. Besides, both times, my employer called or emailed me while I was off, and I worked from home anyway. Four weeks was paid at 60 percent of my salary. The other two weeks were unpaid." – LoCarb
"I took the 12 weeks allowed under FMLA. They wouldn't hold my job any longer than that. I received four weeks of short-term disability pay at 60 percent of my wages." – financial diva
"All in all I took six-and-a-half months. I did a lot of research, and the other people in my company who had taken maternity leave said seven months is the max. Sixteen weeks were paid." – Brendamndz
"I took 13 weeks off. The plan was 12, but my daughter came early. I'm a teacher, and I had to give a specific date that I could come back, so they could put a substitute on contract. Ten days were paid — five were sick days and five were childbirth leave. The rest was unpaid." – dizzykates
How much maternity leave did you take or do you plan to take? Do you think more companies should extend their maternity leave, like Yahoo did?
More from The Bump:
Maternity leave around the world
The 10 hardest things about maternity leave (and how to deal)
News, stories, tips and laughs for moms & dads
Make sure your go-to gadgets are as cute as your style, with these trendy tech finds!

Oh, how the times have changed...

Get ready to hit the mall! Check out the hottest back-to-school trends—and get ready to make a major style statement this year.

Unique, or downright strange?

This is Kevin Droniak and his grandma. They're besties, they're awesome and they're YouTube stars.

It can be difficult to entice little ones to eat anything at all, let alone to devour a healthy plate. But feeding your kids nutritious snacks after school just got way easier, thanks to these adorably clever and cute snack ideas! For more smart and fun ways to get your kids to enjoy healthful and delicious foods, try one of these amazingly artsy lunch ideas.

Through a tonsillectomy all the way to brain surgery, my mother deserves some recognition. She's my spine, my birthday shadow, my BFF, my thunder buddy, so Mommy, thank you.

My son needs me, as much as yours needs you. Sadly, my son needs me more. He needs someone to have his back, when it seems that the police, the men he'd wave to with excitement as a little boy, see him as a being worthy only of prison or death.

If you know someone who has adopted and have made some of these comments, don't fret... now you know!

"Because you shine from within," I said, touching my finger to her heart. "Not everybody sees it, but I do. I see it. And my job is to protect that light. So when people say mean comments that squelch that light, I want you to tell me. I will protect your light by listening and loving you, my brave, courageous, and unique little firefly."

Studies have shown that it helps, top education officials have recommended it, and now doctors are officially saying the same.

I may have accidentally dropped you a few times, forgotten to document your first fart, let a little pee fly and dressed you like an idiot, but I have also loved you with every piece of me, and you will never hear an apology for that.