Baby names for Kim and Kanye
You're welcome, lovebirds
Well, now she's done it. Kim Kardashian has found a way to upstage even Kate Middleton! She's having a baby with Kanye West, who made the official announcement in song form at a recent concert, in the form of the articulately phrased: "Now you having my baby."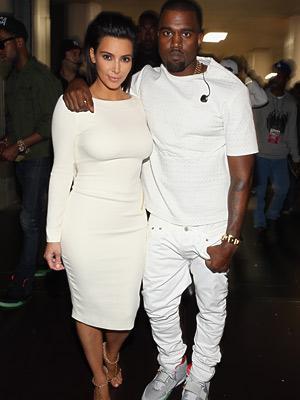 We thought we'd take the liberty of suggesting some baby name ideas for the pair. Our five faves:
1. Kalamity. It's very sassy, very 'old west.' Hey, there's another reason to like it - it's apropos for Kanye.
2. Kimye. A perfect blend of the two, and when pronounced, "Kim-Yay," it's a true celebration of mom.
3. Kasper. A spin on the friendliest ghost of all.
4. Kaliente. One hot person + another hot person = one super hot bundle of joy.
5. Keurig. It's early and we haven't had our coffee yet.
Bing: Worst celeb baby names
Photo: Photo: Christopher Polk/Getty Images For BET
More from MSN Living:
Top baby name predictions for 2013
News, stories, tips and laughs for moms & dads
We've all seen her... But should we judge her?

Gone are the days of mystery meat and the crabby, hairnet-wearing lunch lady. Across the nation, school lunchrooms are getting a face-lift and a menu makeover. From picked-from-the-garden veggies to fresh-caught fish tacos, students are experiencing the gourmet treatment. Here's a sample of the most innovative (and delicious) lunch programs we uncovered — bet your school lunch never tasted this good!

In a few short weeks you'll be dropping your child off at college, where they'll spend the next four years learning, laughing, and probably partying. Of course, in true teen fashion, your child has already started shopping for their dorm room essentials. Don't panic just yet!

When tots burst through the door after a busy day at school, the first order of business is securing a snack.

The only thing more important than what you pack your child for lunch is what you pack it in.

Frustrated mom invents Ignore No More app