When to Give a Child a Computer
Because it's never too soon to encourage macular degeneration
This past weekend we finally decided it was time to give our twin, almost-4-year-old sons a PC (when they get old enough to become pretentious, I'll consider a Mac). They had mastered scrolling, pointing and clicking, as well as fighting over whose turn it was to scroll, point and click—they were ready.
Beyond basic navigation skills, there are a couple of important considerations for determining when your kids are ready for a computer. We realized they were ready for something of their own after it became clear that touch-screen tablets were too easy for them to manipulate. Part of my justification for buying a tablet last Festivus was that I knew my kids would benefit from the great educational apps. We even set up a page populated with activities just for them. But in a matter of days they'd figured out how to leave their page, find the Netflix app and stream movies. I'm sure glad I took Archer out of the queue. We gave them a computer both to better control what they could access and to keep them from hogging my wife's favorite new toy.
We also determined that they were ready because they no longer flipped out when things buffered. It used to be that if YouTube or Netflix took a moment to stream, they would act like junkies who just found out that their dealer's car broke down. But now they know a swirling circle in the middle of the screen, or a buffer bar filling, just means they have to throw toys for a minute or two before their favorite distraction is served up. The patience to wait for things to load is a basic computer skill.
The final determination was my parental competitive streak. Despite the profession to which fate condemned me, I'd much prefer it if my sons become more like Bill Gates than Bill Murray. So I figured as soon as possible, I'd give them access to advanced technology—or in this case, an Acer.
What is your child's favorite app or website?
Love our blog? Become a fan of MSN Living on Facebook.  We're like the Lady Gaga of news and entertainment portals.
Check out my hilarious book Sorry I Peed on You (and other heartwarming letters to Mommy)(Andrews McMeel). Makes a great baby shower gift!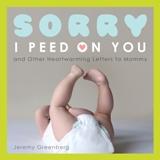 And hey, do ya love doggies and puppies? My hilarious and adorable new book, Sorry I Pooped in Your Shoe (and Other Heartwarming Letters from Doggie) (Andrews McMeel) is now available!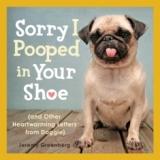 family: tips, trends & advice for all things family
One of the most unsettling consequences of bringing a child into your previously simple, happily oblivious manly life is that you're now unquestionably, inescapably…The Man.

Whether it was baby's first kick or the first time your boobs leaked in public, there's a point in every mom's life when the world as you know it ends and you realize -- Whoa, I'm someone's mom now. Some of our favorite mommy bloggers revealed what their aha moments were. They range from heartwarming to completely hilarious.

From DIY jewelry to homemade "flowers" to sweet vases, you can help your kid make mom's day with these crafty gifts.

The first parenting shock: They let you take the baby home. Like, without supervision. Only then do the real surprises unfold. Here's what readers told us was most unexpected for them as they embraced this whole mama thing.

Be prepared to say, 'awww,' multiple times while flipping through this collection super-sweet stuff for babies and kids on Etsy.com. Take a peek at some of our favorite finds for moms (and click 'More' to find out how to get this amazing gnome hat!)...By MSN Living editors

Your Mother's Day plans are all set, right? Brunch is booked and a fabulous gift is wrapped and ready to go. So take a breather and celebrate these stylish celebrity moms who work hard, care for their kids, and manage to look amazing in the process.

Find out this year's top baby names on Parenting.com, and see what we predict will be big in 2013

Sophia and Jacob reign supreme.

In an online contest, Parenting.com asked readers to tell us what it means to "have it all." Read the winner's moving essay on how that phrase has defined her motherhood, plus essays from the three runners up.

Tow lot employee finds abandoned pup.

Animals, says Dr. Patty Khuly, are the best listeners in the world and don't care that you've just been dumped or laid off.

Ask a mom if she's happier now that she has a child and she'll usually say yes.