When to Give a Child a Computer
Because it's never too soon to encourage macular degeneration
This past weekend we finally decided it was time to give our twin, almost-4-year-old sons a PC (when they get old enough to become pretentious, I'll consider a Mac). They had mastered scrolling, pointing and clicking, as well as fighting over whose turn it was to scroll, point and click—they were ready.
Beyond basic navigation skills, there are a couple of important considerations for determining when your kids are ready for a computer. We realized they were ready for something of their own after it became clear that touch-screen tablets were too easy for them to manipulate. Part of my justification for buying a tablet last Festivus was that I knew my kids would benefit from the great educational apps. We even set up a page populated with activities just for them. But in a matter of days they'd figured out how to leave their page, find the Netflix app and stream movies. I'm sure glad I took Archer out of the queue. We gave them a computer both to better control what they could access and to keep them from hogging my wife's favorite new toy.
We also determined that they were ready because they no longer flipped out when things buffered. It used to be that if YouTube or Netflix took a moment to stream, they would act like junkies who just found out that their dealer's car broke down. But now they know a swirling circle in the middle of the screen, or a buffer bar filling, just means they have to throw toys for a minute or two before their favorite distraction is served up. The patience to wait for things to load is a basic computer skill.
The final determination was my parental competitive streak. Despite the profession to which fate condemned me, I'd much prefer it if my sons become more like Bill Gates than Bill Murray. So I figured as soon as possible, I'd give them access to advanced technology—or in this case, an Acer.
What is your child's favorite app or website?
Love our blog? Become a fan of MSN Living on Facebook.  We're like the Lady Gaga of news and entertainment portals.
Check out my hilarious book Sorry I Peed on You (and other heartwarming letters to Mommy)(Andrews McMeel). Makes a great baby shower gift!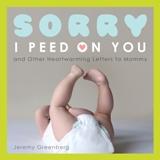 And hey, do ya love doggies and puppies? My hilarious and adorable new book, Sorry I Pooped in Your Shoe (and Other Heartwarming Letters from Doggie) (Andrews McMeel) is now available!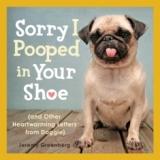 News, stories, tips and laughs for moms & dads
6-year-old has rare brain condition

He wanted to know if woman was pregnant

Did your state make the grade?

A new dad finds an Epcot Center's worth of innovation after expecting none at all.

Alcohol and tattoos are not meant for the pre-teen set

But Debra Harrell now has custody of daughter again

I am probably not the first to tell you this: Kids come with lots of stuff. Even if you try to be as minimal as possible, the little creatures require an awful lot to keep things running smoothly. Here's a master-plan slideshow of ways to cut corners on space in every room to accommodate all the things that come along with kids.

You never know for certain what type of parent you'll be until you've actually become one and your parenting style, as it becomes evident, may surprise you. Here are 4 parenting books to help you figure it all out.

Sunshine! Camping! Pool parties! BBQs! The sunny season is here and to help you make the most of it, we've hand-picked 7 great products to make this summer the best your family has ever had. Click through for our list to inspire your sunny day fun. From our sponsor: Walmart

We all love a picnic. But do one quick search for 'picnic ideas' on Pinterest and you're instantly teleported into a land of overachieving home chefs clearly looking for their big break on Food Network. Well, never mind that, we say. Scratch the 25-ingredient recipes and the incessant trips to the craft store for that perfect tablescape. Here are 5 truly simple picnic ideas that will look great, taste great, and make you feel like the winner you are! From our sponsor: Walmart

Admit it — you do these things, too! And that's OK. But maybe — just maybe — it's time to think about changing things up a little bit, for the sake of your sanity, your relationship with your kids, and because life's too short.

We asked veterinary experts and readers which breeds they think and if it is OK to shave longhaired pets in the summer.