When to Give a Child a Computer
Because it's never too soon to encourage macular degeneration
This past weekend we finally decided it was time to give our twin, almost-4-year-old sons a PC (when they get old enough to become pretentious, I'll consider a Mac). They had mastered scrolling, pointing and clicking, as well as fighting over whose turn it was to scroll, point and click—they were ready.
Beyond basic navigation skills, there are a couple of important considerations for determining when your kids are ready for a computer. We realized they were ready for something of their own after it became clear that touch-screen tablets were too easy for them to manipulate. Part of my justification for buying a tablet last Festivus was that I knew my kids would benefit from the great educational apps. We even set up a page populated with activities just for them. But in a matter of days they'd figured out how to leave their page, find the Netflix app and stream movies. I'm sure glad I took Archer out of the queue. We gave them a computer both to better control what they could access and to keep them from hogging my wife's favorite new toy.
We also determined that they were ready because they no longer flipped out when things buffered. It used to be that if YouTube or Netflix took a moment to stream, they would act like junkies who just found out that their dealer's car broke down. But now they know a swirling circle in the middle of the screen, or a buffer bar filling, just means they have to throw toys for a minute or two before their favorite distraction is served up. The patience to wait for things to load is a basic computer skill.
The final determination was my parental competitive streak. Despite the profession to which fate condemned me, I'd much prefer it if my sons become more like Bill Gates than Bill Murray. So I figured as soon as possible, I'd give them access to advanced technology—or in this case, an Acer.
What is your child's favorite app or website?
Love our blog? Become a fan of MSN Living on Facebook.  We're like the Lady Gaga of news and entertainment portals.
Check out my hilarious book Sorry I Peed on You (and other heartwarming letters to Mommy)(Andrews McMeel). Makes a great baby shower gift!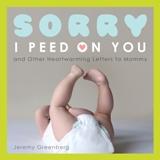 And hey, do ya love doggies and puppies? My hilarious and adorable new book, Sorry I Pooped in Your Shoe (and Other Heartwarming Letters from Doggie) (Andrews McMeel) is now available!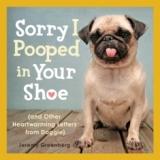 News, stories, tips and laughs for moms & dads
Protect yourself and your family with these ingenious gizmos and smartphone apps.

Make sure your go-to gadgets are as cute as your style, with these trendy tech finds!

Oh, how the times have changed...

Get ready to hit the mall! Check out the hottest back-to-school trends—and get ready to make a major style statement this year.

Unique, or downright strange?

This is Kevin Droniak and his grandma. They're besties, they're awesome and they're YouTube stars.

It can be difficult to entice little ones to eat anything at all, let alone to devour a healthy plate. But feeding your kids nutritious snacks after school just got way easier, thanks to these adorably clever and cute snack ideas! For more smart and fun ways to get your kids to enjoy healthful and delicious foods, try one of these amazingly artsy lunch ideas.

Through a tonsillectomy all the way to brain surgery, my mother deserves some recognition. She's my spine, my birthday shadow, my BFF, my thunder buddy, so Mommy, thank you.

My son needs me, as much as yours needs you. Sadly, my son needs me more. He needs someone to have his back, when it seems that the police, the men he'd wave to with excitement as a little boy, see him as a being worthy only of prison or death.

If you know someone who has adopted and have made some of these comments, don't fret... now you know!

"Because you shine from within," I said, touching my finger to her heart. "Not everybody sees it, but I do. I see it. And my job is to protect that light. So when people say mean comments that squelch that light, I want you to tell me. I will protect your light by listening and loving you, my brave, courageous, and unique little firefly."

Studies have shown that it helps, top education officials have recommended it, and now doctors are officially saying the same.