When to Give a Child a Computer
Because it's never too soon to encourage macular degeneration
This past weekend we finally decided it was time to give our twin, almost-4-year-old sons a PC (when they get old enough to become pretentious, I'll consider a Mac). They had mastered scrolling, pointing and clicking, as well as fighting over whose turn it was to scroll, point and click—they were ready.
Beyond basic navigation skills, there are a couple of important considerations for determining when your kids are ready for a computer. We realized they were ready for something of their own after it became clear that touch-screen tablets were too easy for them to manipulate. Part of my justification for buying a tablet last Festivus was that I knew my kids would benefit from the great educational apps. We even set up a page populated with activities just for them. But in a matter of days they'd figured out how to leave their page, find the Netflix app and stream movies. I'm sure glad I took Archer out of the queue. We gave them a computer both to better control what they could access and to keep them from hogging my wife's favorite new toy.
We also determined that they were ready because they no longer flipped out when things buffered. It used to be that if YouTube or Netflix took a moment to stream, they would act like junkies who just found out that their dealer's car broke down. But now they know a swirling circle in the middle of the screen, or a buffer bar filling, just means they have to throw toys for a minute or two before their favorite distraction is served up. The patience to wait for things to load is a basic computer skill.
The final determination was my parental competitive streak. Despite the profession to which fate condemned me, I'd much prefer it if my sons become more like Bill Gates than Bill Murray. So I figured as soon as possible, I'd give them access to advanced technology—or in this case, an Acer.
What is your child's favorite app or website?
Love our blog? Become a fan of MSN Living on Facebook.  We're like the Lady Gaga of news and entertainment portals.
Check out my hilarious book Sorry I Peed on You (and other heartwarming letters to Mommy)(Andrews McMeel). Makes a great baby shower gift!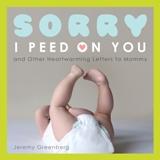 And hey, do ya love doggies and puppies? My hilarious and adorable new book, Sorry I Pooped in Your Shoe (and Other Heartwarming Letters from Doggie) (Andrews McMeel) is now available!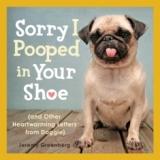 News, stories, tips and laughs for moms & dads
A thrill-obsessed subculture claimed another life this week.

A few suggested answers for the diciest questions

Must-haves for every mommy on the road

Here's our list of fifteen moms in the food industry that deserve some recognition.

The site gets high marks for its user-friendly interface and excellent and responsive customer service. And the reviews are also pretty accurate. Compare amenities and prices next to a hotel's in the same area, and you're likely to see Airbnb come out on top.

We captured a frame-by-frame look just for you.

Other moms can be ruthless when it comes to picking apart your parenting choices. From dissing your decision to go back to work to criticizing when you started baby on solids, here are the most ridiculous comments moms have heard. Bonus, we've got just the right way to respond to the haters! You're welcome.

Nope, you don't have to spend the next nine months in black elastic-waist pants and oversize sweaters. And you don't have to shell out a fortune on your "temporary" wardrobe either. Check out these stylish and affordable maternity clothes.

Because society crumbles without us

Another kid figured out how to get into a claw machine.

As a new mom, you've recently discovered there are many things you can live without—sleep and modesty being chief among them. But what can't you live without? Seasoned moms share their Top 10 list for how to survive the early months of motherhood.

Here are our experts' best tips for how to be a positive role model for your kids so that they grow up healthy, strong and confident about the way they look.