Violent video games and child aggression
Survey finds 75 percent of parents think violent video games contribute to actual violence.
Little more than one month has passed since the shootings at Sandy Hook Elementary School in Connecticut and the world still grieves for the 26 lives lost.
As the community of Newtown and the nation struggle to make sense of the devastation, gun control, mental health issues and violent video games have all been called into question. Groups like Sandy Hook Promise call for a 'national conversation' and President Obama is rolling out plans to curb gun violence, but the search for solutions on how to avoid a repeat incident remains.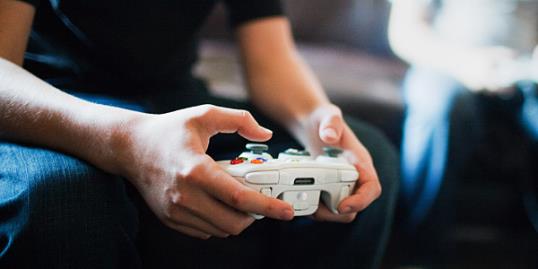 In the days following the shooting, details unfolded surrounding Adam Lanza, the 20-year-old Newtown shooter, his "strange" behavior and "obsession" with violent video games kept surfacing. Lanza lived at his mother's colonial-style mansion, where he had two of the house's four bedrooms – one for himself and the other for the computer where he played violent video games, reports the The Telegraph.
According to express.co.uk, Lanza's favorite video game was said to be a shockingly violent fantasy war game called Dynasty Warriors. Was it a game or easy access to a deadly arsenal of guns – he reportedly learned how to shoot after his mother took him to local ranges - that inspired Lanza to carry out the deadly massacre?
The topic of virtual violence resulting in real life aggression has long been controversial. Are these games simply a fun hobby, or for children who may already be mentally or emotionally unstable, do these games have the ability to push someone over the edge?
More from MSN Living: The top 10 worst moments in mom judgment
A new survey from Common Sense Media found that 75 percent of parents think violent video games contribute to actual violence. 1,050 people were surveyed, and 89 percent of them say violence in video games is a problem. (45 percent say it's a major problem; 44 percent say it's a minor problem.)
News: In letters, kids ask Obama to change gun laws
"There is a real harm in children having exposure to violence, such as playing violent video games," says Licensed Clinical Psychologist, Debra Kissen, Ph.D., M.H.S.A. of Chicago, IL. "By playing violent video games, children (and adults) become desensitized to this content and therefore experience less of an emotional reaction to violence," says Kissen. "Therefore, violent behavior becomes normalized and becomes a more reasonable alternative when experiencing a conflict."
News: Gun group: Our industry didn't cause Newtown
Jason Schreier, Editor of Kotaku, the Gamer's Guide challenges the Common Sense Media survey findings and the association between violent video game use and violence.
Bing: How to tell if your child is emotionally disturbed
"There have been no scientific studies that connect violent video games to violence," he wrote on the site.  "There have been studies that connect violent video games to aggression (more on that in the near future), but there is absolutely zero evidence, according to leading researchers in this field, that links violent video games to violent crime in any way."
Tell us on Facebook: Are you ok with your kids playing violent video games?
More from MSN Living:
12 violent video games to avoid
50 ways to stay bonded to your kids
How to help your kids feel safe
Is homework really necessary?
Districts look to beef up school safety with panic buttons
Subscribe to The Family Room
Mom blogger? We're looking for fresh voices
Love content like this? Friend us on Facebook, follow us on Twitter and find us on Pinterest
Photo: Image Source/Getty Images
News, stories, tips and laughs for moms & dads
One mom says no, no we don't

We know—it's cold outside and you're dreaming of beaches. Consider this the next best thing: awesome indoor water parks around the world equipped with pools, water slides, swim-up bars, and in some cases, all-year "sunlight."

Figuring out the best kind of vacation for your family can take a bit of time -- if you're beach people, it's pretty easy. Find a resort, make sure they have cribs and book your tickets. Adventure buffs with older kids can hit a national park and have a total blast, while artsy types might prefer to pick a cosmopolitan city with great museums, restaurants, and some serious insider tips on babysitters. Whatever your preferences for a spring getaway for the family, there's still time! Click through this slideshow for some of our favorite vacation ideas for families, from those with babies and toddlers through to teens. Bon voyage!

Ah, bedtime. That sweet, sweet hour when you pack the kiddos off to dreamland and you get some much-needed "me time." Right? Well, sometimes. Bedtime can also be one of the most stressful times of day. Developing a bedtime ritual is something nearly every baby expert and pediatrician recommends. Children rely on ritual and stability, and it's a huge comfort to them to repeat the same actions every night before bed.You can treat this time of day as a series of hurdles to jump over before the big relief or decide to turn bedtime into a series of sweet moments to cherish daily. Here are our favorite ideas for bedtime rituals that everyone in the family will take comfort in.

Millennials have a notoriously bad rap. In the age of all-encompassing technology, recent generations are often criticized for their affinity for video games, their short attention spans and their selfie-obsession. Such insularity in face of the apex of globalization seems especially troubling. And yet, there may be hope. All conjecture aside, social media has a different story to tell about the leaders of tomorrow. Not too long ago, Malala Yousufzai became the youngest Nobel Peace Prize nominee in history, but she's not the only wunderkind to watch. Click through this slideshow for our list of today's top ten inspirational kids. We think you'll find Malala's in very good company.

Find yourself wandering the aisles, suddenly needing an owl-shaped candle while drinking a $5 latte? You're not alone, moms...

When it comes to traveling with the family, "adventure" can mean a lot of different things. Just packing the suitcases for a 3-hour flight can be an adventure of its own. And surviving a 5-hour flight with a toddler? That's a whole different kind of adventure (tip: pack snacks). But when your family adventure is good, it can be is really, really good. Sometimes swimming with dolphins or ziplining through the rainforest is just the kind of vacation that will make you forget all about airport hassle, and will get your kids (even the teens) smiling. From hiking the Rockies to white-water rafting, we've found 11 family adventure vacations that will get the adrenaline pumping without driving you crazy.

When you're expecting a baby, preparations can be overwhelming. Decorating is stressful as it is, and when it comes to nurseries, there are the added concerns of reducing sharp edges, use of engaging colors and -- if you're a believer in the powers of feng shui—optimal furniture placement. Luckily, your favorite fashionable A-listers are here with tons of dazzling baby room ideas. Click through this slideshow for more nursery ideas from celebrities, stylists and just plain fashionable moms.

Our Research Institute scouted out the New York City Toy Fair and spotted a few standouts we predict will be topping wish lists shortly.

When we scoped out the New York City Toy Fair, we spotted everything from human-like robots to kid-friendly DIY projects.

Stroll down any aisle of a Toys"R"Us these days and you'll be confronted with a billion options that are light-years beyond anything you had to entertain yourself with as a kid. Lego cruise ships (complete with flatscreen TVs in the lounge and sideboard jet-skis), battery-operated Mercedes-Benz sedans, and hi-tech tablets with Android operating systems abound. We wondered, as we let ourselves get nostalgic for a moment, if any of the beloved toys we played with as children were still even on the market. Thanks to a quick hunt on the Internet we were able to find that Fisher Price still makes their classic Two Tune TV, and you can still get your hands on a good ol' Slinky. Here's a roundup of the best old-school toys for kids-- we encourage you to click through the slideshow and consider wrapping up a well-loved classic for your little one this year.

Not great with a budget? Don't sweat it. Try these simple ways to save.