Violent video games and child aggression
Survey finds 75 percent of parents think violent video games contribute to actual violence.
Little more than one month has passed since the shootings at Sandy Hook Elementary School in Connecticut and the world still grieves for the 26 lives lost.
As the community of Newtown and the nation struggle to make sense of the devastation, gun control, mental health issues and violent video games have all been called into question. Groups like Sandy Hook Promise call for a 'national conversation' and President Obama is rolling out plans to curb gun violence, but the search for solutions on how to avoid a repeat incident remains.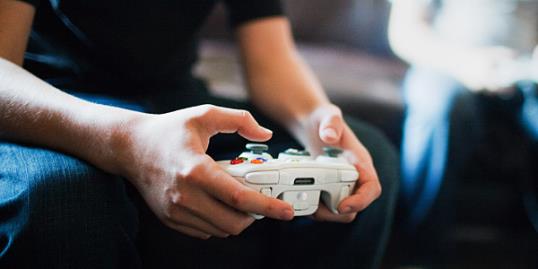 In the days following the shooting, details unfolded surrounding Adam Lanza, the 20-year-old Newtown shooter, his "strange" behavior and "obsession" with violent video games kept surfacing. Lanza lived at his mother's colonial-style mansion, where he had two of the house's four bedrooms – one for himself and the other for the computer where he played violent video games, reports the The Telegraph.
According to express.co.uk, Lanza's favorite video game was said to be a shockingly violent fantasy war game called Dynasty Warriors. Was it a game or easy access to a deadly arsenal of guns – he reportedly learned how to shoot after his mother took him to local ranges - that inspired Lanza to carry out the deadly massacre?
The topic of virtual violence resulting in real life aggression has long been controversial. Are these games simply a fun hobby, or for children who may already be mentally or emotionally unstable, do these games have the ability to push someone over the edge?
More from MSN Living: The top 10 worst moments in mom judgment
A new survey from Common Sense Media found that 75 percent of parents think violent video games contribute to actual violence. 1,050 people were surveyed, and 89 percent of them say violence in video games is a problem. (45 percent say it's a major problem; 44 percent say it's a minor problem.)
News: In letters, kids ask Obama to change gun laws
"There is a real harm in children having exposure to violence, such as playing violent video games," says Licensed Clinical Psychologist, Debra Kissen, Ph.D., M.H.S.A. of Chicago, IL. "By playing violent video games, children (and adults) become desensitized to this content and therefore experience less of an emotional reaction to violence," says Kissen. "Therefore, violent behavior becomes normalized and becomes a more reasonable alternative when experiencing a conflict."
News: Gun group: Our industry didn't cause Newtown
Jason Schreier, Editor of Kotaku, the Gamer's Guide challenges the Common Sense Media survey findings and the association between violent video game use and violence.
Bing: How to tell if your child is emotionally disturbed
"There have been no scientific studies that connect violent video games to violence," he wrote on the site.  "There have been studies that connect violent video games to aggression (more on that in the near future), but there is absolutely zero evidence, according to leading researchers in this field, that links violent video games to violent crime in any way."
Tell us on Facebook: Are you ok with your kids playing violent video games?
More from MSN Living:
12 violent video games to avoid
50 ways to stay bonded to your kids
How to help your kids feel safe
Is homework really necessary?
Districts look to beef up school safety with panic buttons
Subscribe to The Family Room
Mom blogger? We're looking for fresh voices
Love content like this? Friend us on Facebook, follow us on Twitter and find us on Pinterest
Photo: Image Source/Getty Images
News, stories, tips and laughs for moms & dads
As all the kids line up to go to school, your son, Timmy, turns to you and says, "I don't want to take the bus. My stomach hurts. Please don't make me go." You cringe and think, Here we go again. What should be a simple morning routine explodes into a daunting challenge.

Learning these 10 things is a good base with which to begin the tough preteen and teen years. Helping our children maneuver life is our jobs as parents, even if we haven't quite figured it all out ourselves yet.

We've all seen her... But should we judge her?

Unique, or downright strange?

In a few short weeks you'll be dropping your child off at college, where they'll spend the next four years learning, laughing, and probably partying. Of course, in true teen fashion, your child has already started shopping for their dorm room essentials. Don't panic just yet!

When tots burst through the door after a busy day at school, the first order of business is securing a snack.

The only thing more important than what you pack your child for lunch is what you pack it in.

Frustrated mom invents Ignore No More app

Do you have the right mix of moms surrounding you?

It's hard to keep young kids entertained while being confined indoors, but fear not, for we have some fun ideas to keep the entire family from climbing the walls during rainy days.

Back in our day, ending up with the same exact backpack as your BFF was a legitimate back-to-school concern. Nowadays? There are so many options, it's dizzying!

It is a parent's eternal dilemma: What do I make the kids for lunch today? And tomorrow? And next week? We fall into ruts, succumb to the tried-and-true, give in to our children's demands for junk food. No more! These school lunch ideas—for everything from sandwiches to snacks to hot meals—will freshen up your daily routine, so much so you may be tempted to make them for yourself.