Violent video games and child aggression
Survey finds 75 percent of parents think violent video games contribute to actual violence.
Little more than one month has passed since the shootings at Sandy Hook Elementary School in Connecticut and the world still grieves for the 26 lives lost.
As the community of Newtown and the nation struggle to make sense of the devastation, gun control, mental health issues and violent video games have all been called into question. Groups like Sandy Hook Promise call for a 'national conversation' and President Obama is rolling out plans to curb gun violence, but the search for solutions on how to avoid a repeat incident remains.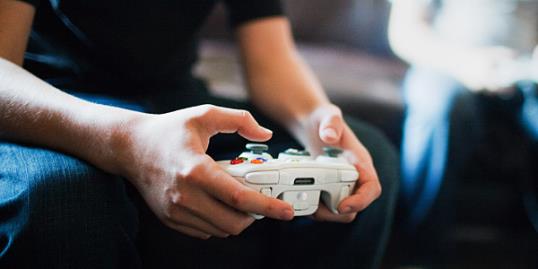 In the days following the shooting, details unfolded surrounding Adam Lanza, the 20-year-old Newtown shooter, his "strange" behavior and "obsession" with violent video games kept surfacing. Lanza lived at his mother's colonial-style mansion, where he had two of the house's four bedrooms – one for himself and the other for the computer where he played violent video games, reports the The Telegraph.
According to express.co.uk, Lanza's favorite video game was said to be a shockingly violent fantasy war game called Dynasty Warriors. Was it a game or easy access to a deadly arsenal of guns – he reportedly learned how to shoot after his mother took him to local ranges - that inspired Lanza to carry out the deadly massacre?
The topic of virtual violence resulting in real life aggression has long been controversial. Are these games simply a fun hobby, or for children who may already be mentally or emotionally unstable, do these games have the ability to push someone over the edge?
More from MSN Living: The top 10 worst moments in mom judgment
A new survey from Common Sense Media found that 75 percent of parents think violent video games contribute to actual violence. 1,050 people were surveyed, and 89 percent of them say violence in video games is a problem. (45 percent say it's a major problem; 44 percent say it's a minor problem.)
News: In letters, kids ask Obama to change gun laws
"There is a real harm in children having exposure to violence, such as playing violent video games," says Licensed Clinical Psychologist, Debra Kissen, Ph.D., M.H.S.A. of Chicago, IL. "By playing violent video games, children (and adults) become desensitized to this content and therefore experience less of an emotional reaction to violence," says Kissen. "Therefore, violent behavior becomes normalized and becomes a more reasonable alternative when experiencing a conflict."
News: Gun group: Our industry didn't cause Newtown
Jason Schreier, Editor of Kotaku, the Gamer's Guide challenges the Common Sense Media survey findings and the association between violent video game use and violence.
Bing: How to tell if your child is emotionally disturbed
"There have been no scientific studies that connect violent video games to violence," he wrote on the site.  "There have been studies that connect violent video games to aggression (more on that in the near future), but there is absolutely zero evidence, according to leading researchers in this field, that links violent video games to violent crime in any way."
Tell us on Facebook: Are you ok with your kids playing violent video games?
More from MSN Living:
12 violent video games to avoid
50 ways to stay bonded to your kids
How to help your kids feel safe
Is homework really necessary?
Districts look to beef up school safety with panic buttons
Subscribe to The Family Room
Mom blogger? We're looking for fresh voices
Love content like this? Friend us on Facebook, follow us on Twitter and find us on Pinterest
Photo: Image Source/Getty Images
News, stories, tips and laughs for moms & dads
Watch the video of Kristen Bell going head to head with paparazzi - it will make you angry

Every year, toy makers from around the world gather to show their latest creations at the Toy Fair in New York City. The high-tech models, gadgets and trinkets on display put those basic Legos we played with at kids to shame. Here are 10 new toys that we'd happily buy or children. Or, really, ourselves.

Find yourself wandering the aisles, suddenly needing an owl-shaped candle while drinking a $5 latte? You're not alone, moms...

Here's some parenting advice for whatever stage of separation or divorce you're in.

Whether you pop it in the mail or post it on social media, a creative photo is a surefire way to grab everyone's attention and proudly say, "I'm pregnant!" Prepare for a lot of likes.

Remember the magical children's rooms in Peter Pan and The Little Prince? These timeless novels described spaces that were enchanting and made us wish that we could inhabit the rooms ourselves. The sumptuous interiors that were filled with never-ending toys and fort-like draping may seem like a fairytale, but thanks to four of our favorite kids' furniture websites, the dream could actually become a reality. Click through the slideshow to check out the best kids furniture websites that have everything necessary to create a fantasy room for your little one. And check out Sophia Demenge's super-fun space in the video below. By Barry Samaha

They lay, they play, and they take selfies with supermodels. Meet 5 of the most social media-savvy pets—animals taking control of their own fashionable online image.

We could try to offer you carefully researched and crafted words of Dad-centric inspiration, intended to show you the path to being a better man and, in turn, a better father. But Tom Limbert took up the task for us in his new book 'Dad's Playbook: Wisdom for Fathers from the Greatest Coaches of All Time,' so we left it to him. Limbert -- a parent coach and the founder of the Studio Grow children's play space in Berkeley, California -- has collected pearls of wisdom from an elite crew of coaches who have not only experienced greatness themselves, but also found ways to consistently instill it in their teams. "It's monkey-see, monkey-do," Limbert told us, after we asked him to gather the best quotes on achieving one's goals. "If you want your child to follow, you have to lead." Click on to read the often simple-seeming words that have inspired countless others to follow through on the field, but that can also easily be translated to the school, work, fitness, and, of course, parenting arenas.

What parents need to know

It's raining, it's pouring ... but that doesn't mean the day has to be a snore. Rather than let the kids grow restless and rambunctious, why not divert their energy toward some fun family bonding activities? Although the weather may have scotched your original plans for the day, seize the opportunity to reconnect and let loose with your loved ones. Click through this slideshow for ten refreshing rainy day activities that'll make you glad the clouds (almost) rained on your parade.

Every family has its oddballs. And the holiday season is the one time of year when you're pretty much forced to interact and play nice with the grand majority of them. Click through the slideshow above for our guide to dealing with the five worst kinds of kin. *Disclaimer: All characters appearing in this work are fictitious. Any resemblance to real persons, living or dead, is purely coincidental.

Not great with a budget? Don't sweat it. Try these simple ways to save.