'Plus-Sized' Clothing For Kids — Problematic?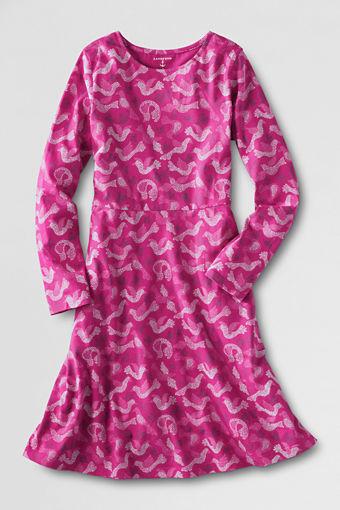 When your child requires a bit more room in their clothing — sometimes because they're simply taller than average — do they really need "plus sizes"? Whether or not there should be any negative connotations associated with the term, some claim that labeling young girls' sizes as "plus" is hurting their self-esteem.
Recently on the TODAY show, we heard consumer correspondent Janice Lieberman discuss the fact that, though parents appreciate having stylish options available regardless of their child's size, some feel it's doing emotional damage.
Morgan Joseph, 11, shared on TODAY that she's tall for her age and thus has struggled to find right-sized clothing for most of her young life. She shared with TODAY's Natalie Morales that she doesn't like the "plus sized" label. "I'd rather they just put numbers like they do for other kids," she said.
Many retailers nationwide and in the United Kingdom are cashing in on the growing need for larger sized kids' clothing. Sears introduced a successful "Pretty Plus" line for girls 7 to 10 years old. The Gap, J.C. Penney, Old Navy, Land's End, and The Children's Place are also offering "special sized" options for kids, among other retailers.
The whole issue provokes the question: Are we, as parents and adults, to blame for passing down to our kids any negative association we feel towards the "plus sized" terminology? Do clothing manufacturers need to rethink how they categorize clothing sizes altogether, for taller/larger kids and adults alike?
Weigh in: Do you think calling kids "plus size" is bad for their self-esteem? And if so, isn't it also bad for adult women's self-esteem? What would you recommend clothing companies do to better address this issue?
Photo: Land's End
More from MSN:
5 Things You Shouldn't Wear This Fall
Great Plus-Sized Fashion for Fall
How to Praise Your Kids

News, stories, tips and laughs for moms & dads
Transform the fall vegetable into cool decor pieces.

Put together these creative, but simple, Halloween looks for your youngsters.

We know you're documenting just about every move baby makes. (Do you even have any memory left on your phone? We didn't think so.) These tips from professional photographers can help you perfect your pics.

These six on-trend ideas will make baby's room your new favorite place to hang out.

Baby probably won't remember his first birthday party, but that doesn't mean you can't go all out (after all, parents need to celebrate making it through this first year, right?). These fun, colorful themes take planning to the next level.

See what celebrities who had problems conceiving have to say.

You'll be hearing a lot of advice and opinions. Some of it will be really helpful and some will be just plain wrong. Here are the most common things people say about babies that aren't true.

A new dad finds an Epcot Center's worth of innovation after expecting none at all.

The dog days of summer may be well behind us, but that doesn't mean it's time to pack in the outdoor adventures quite yet.

Protect yourself and your family with these ingenious gizmos and smartphone apps.

Make sure your go-to gadgets are as cute as your style, with these trendy tech finds!

Oh, how the times have changed...