'Plus-Sized' Clothing For Kids — Problematic?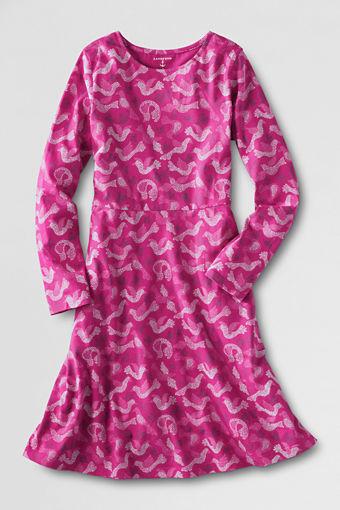 When your child requires a bit more room in their clothing — sometimes because they're simply taller than average — do they really need "plus sizes"? Whether or not there should be any negative connotations associated with the term, some claim that labeling young girls' sizes as "plus" is hurting their self-esteem.
Recently on the TODAY show, we heard consumer correspondent Janice Lieberman discuss the fact that, though parents appreciate having stylish options available regardless of their child's size, some feel it's doing emotional damage.
Morgan Joseph, 11, shared on TODAY that she's tall for her age and thus has struggled to find right-sized clothing for most of her young life. She shared with TODAY's Natalie Morales that she doesn't like the "plus sized" label. "I'd rather they just put numbers like they do for other kids," she said.
Many retailers nationwide and in the United Kingdom are cashing in on the growing need for larger sized kids' clothing. Sears introduced a successful "Pretty Plus" line for girls 7 to 10 years old. The Gap, J.C. Penney, Old Navy, Land's End, and The Children's Place are also offering "special sized" options for kids, among other retailers.
The whole issue provokes the question: Are we, as parents and adults, to blame for passing down to our kids any negative association we feel towards the "plus sized" terminology? Do clothing manufacturers need to rethink how they categorize clothing sizes altogether, for taller/larger kids and adults alike?
Weigh in: Do you think calling kids "plus size" is bad for their self-esteem? And if so, isn't it also bad for adult women's self-esteem? What would you recommend clothing companies do to better address this issue?
Photo: Land's End
More from MSN:
5 Things You Shouldn't Wear This Fall
Great Plus-Sized Fashion for Fall
How to Praise Your Kids

News, stories, tips and laughs for moms & dads
Make sure your go-to gadgets are as cute as your style, with these trendy tech finds!

Oh, how the times have changed...

Get ready to hit the mall! Check out the hottest back-to-school trends—and get ready to make a major style statement this year.

Unique, or downright strange?

This is Kevin Droniak and his grandma. They're besties, they're awesome and they're YouTube stars.

It can be difficult to entice little ones to eat anything at all, let alone to devour a healthy plate. But feeding your kids nutritious snacks after school just got way easier, thanks to these adorably clever and cute snack ideas! For more smart and fun ways to get your kids to enjoy healthful and delicious foods, try one of these amazingly artsy lunch ideas.

Through a tonsillectomy all the way to brain surgery, my mother deserves some recognition. She's my spine, my birthday shadow, my BFF, my thunder buddy, so Mommy, thank you.

My son needs me, as much as yours needs you. Sadly, my son needs me more. He needs someone to have his back, when it seems that the police, the men he'd wave to with excitement as a little boy, see him as a being worthy only of prison or death.

If you know someone who has adopted and have made some of these comments, don't fret... now you know!

"Because you shine from within," I said, touching my finger to her heart. "Not everybody sees it, but I do. I see it. And my job is to protect that light. So when people say mean comments that squelch that light, I want you to tell me. I will protect your light by listening and loving you, my brave, courageous, and unique little firefly."

Studies have shown that it helps, top education officials have recommended it, and now doctors are officially saying the same.

I may have accidentally dropped you a few times, forgotten to document your first fart, let a little pee fly and dressed you like an idiot, but I have also loved you with every piece of me, and you will never hear an apology for that.