'Plus-Sized' Clothing For Kids — Problematic?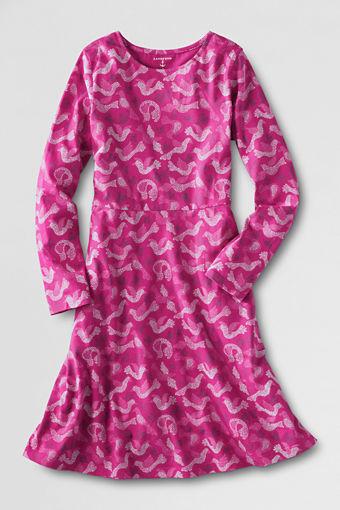 When your child requires a bit more room in their clothing — sometimes because they're simply taller than average — do they really need "plus sizes"? Whether or not there should be any negative connotations associated with the term, some claim that labeling young girls' sizes as "plus" is hurting their self-esteem.
Recently on the TODAY show, we heard consumer correspondent Janice Lieberman discuss the fact that, though parents appreciate having stylish options available regardless of their child's size, some feel it's doing emotional damage.
Morgan Joseph, 11, shared on TODAY that she's tall for her age and thus has struggled to find right-sized clothing for most of her young life. She shared with TODAY's Natalie Morales that she doesn't like the "plus sized" label. "I'd rather they just put numbers like they do for other kids," she said.
Many retailers nationwide and in the United Kingdom are cashing in on the growing need for larger sized kids' clothing. Sears introduced a successful "Pretty Plus" line for girls 7 to 10 years old. The Gap, J.C. Penney, Old Navy, Land's End, and The Children's Place are also offering "special sized" options for kids, among other retailers.
The whole issue provokes the question: Are we, as parents and adults, to blame for passing down to our kids any negative association we feel towards the "plus sized" terminology? Do clothing manufacturers need to rethink how they categorize clothing sizes altogether, for taller/larger kids and adults alike?
Weigh in: Do you think calling kids "plus size" is bad for their self-esteem? And if so, isn't it also bad for adult women's self-esteem? What would you recommend clothing companies do to better address this issue?
Photo: Land's End
More from MSN:
5 Things You Shouldn't Wear This Fall
Great Plus-Sized Fashion for Fall
How to Praise Your Kids

News, stories, tips and laughs for moms & dads
What are we teaching our children when we focus on their achievements rather than their kindness?

Discover the seemingly insignificant things that can affect your chances of getting pregnant.

A thrill-obsessed subculture claimed another life this week.

A few suggested answers for the diciest questions

Must-haves for every mommy on the road

Here's our list of fifteen moms in the food industry that deserve some recognition.

The site gets high marks for its user-friendly interface and excellent and responsive customer service. And the reviews are also pretty accurate. Compare amenities and prices next to a hotel's in the same area, and you're likely to see Airbnb come out on top.

We captured a frame-by-frame look just for you.

Other moms can be ruthless when it comes to picking apart your parenting choices. From dissing your decision to go back to work to criticizing when you started baby on solids, here are the most ridiculous comments moms have heard. Bonus, we've got just the right way to respond to the haters! You're welcome.

Nope, you don't have to spend the next nine months in black elastic-waist pants and oversize sweaters. And you don't have to shell out a fortune on your "temporary" wardrobe either. Check out these stylish and affordable maternity clothes.

Because society crumbles without us

Another kid figured out how to get into a claw machine.