New Study: Babies Are Totally Racist
And the sad part is that they aren't even old enough to apologize and then go into rehab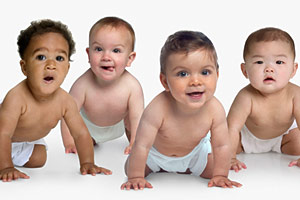 A new study has demonstrated that babies as young as 9 months have trouble recognizing the facial expressions of babies in other racial groups. So, for all those fans of the old TV show Different Strokes who used to wonder why Gary Coleman's character would constantly ask his white father, "What you talkin' 'bout Mr. Drummond?", well, we now know he may actually not have known. Or, at least according to this study, known what his facial expressions meant.
Studies like this again remind me of the important job a parent must do in educating and culturing a child. I'm not surprised that humans develop racist tendencies even before they know the concept of race. We're also a violent species that if left unchecked would, kill, copulate, and consume anything we could (oh, what, just me? Don't leave me hangin'). Humans are one of the few species who aren't born ready to go. The only reason babies pop out at 9 months is because if it took any longer, the mom would be in serious danger during the birth.  While it's not scientific, I'd say most humans aren't truly born until they're about twenty-three years old.
I would also like to encourage those of you who are yet to settle down to consider engaging in a lot of interracial intercourse. I have long believed that the real solution to peace in the Middle East is simply to have copulation camps in which Palestinians and Israelis must go to really start a "shared land" policy. And parents should encourage their kids to choose someone of a different race to marry. I mean, sure, the first few Thanksgivings might be a bit nuanced.  But in the end, your kids will have babies who will be so mixed that they won't be able to distinguish which group they're from. This could mean they'll then recognize everyone's facial expressions, or no one's. But at least we'll stop giving birth to all of these ignorant, racist babies.
 Is your baby racist? What about your uncle?
Photo: John Lund/Annabelle Breakey/Getty Images
Love our blog? Become a fan of MSN Living on Facebook.  We're like the Lady Gaga of news and entertainment portals.
Check out my hilarious book Sorry I Peed on You (and other heartwarming letters to Mommy)(Andrews McMeel). Makes a great baby shower gift!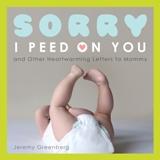 And hey, do ya love doggies and puppies? My hilarious and adorable new book, Sorry I Pooped in Your Shoe (and Other Heartwarming Letters from Doggie) (Andrews McMeel) is now available!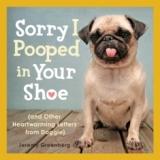 News, stories, tips and laughs for moms & dads
You just had a baby? You're a superstar! All those diapers, all that spit up, and you're makin' magic happen. But you're also likely tired - really tired - and busy (so, so busy). Taking time for yourself might seem like an indulgence but a happy mom makes for a happy baby. Here are 7 things you should definitely do to keep your sanity intact and your spirit high. <more, below>

Summertime is on, and the kids are out of school. Every mom knows that for these three months it's more important than ever to keep the kids busy. But you don't have to schedule your life away with camps, or drop a bundle on activities and games that come in a box. You can make your own fun, and even include the kids in the prep, with some simple, inexpensive DIY crafts that will keep them playing 'til the lightening bugs come out. Make your own fingerpaint, bubbles, and crayons. Create a fort-building kit and superhero capes that will kick their imaginations into overdrive. Here are 10 of our favorite kid-friendly DIY crafts to fuel your summertime fun.

Let these DIY dog bed projects be your inspiration and within a single weekend, you can construct something that really makes Rex feel like a king.

The task of finding an eco-friendly, safe-for-baby gift parents-to-be will actually use is kind of challenging. Add to that a price limit of $50, and the feat suddenly feels impossible! Fortunately, we combed the marketplace for some of the prettiest, most useful, sweetest gifts for baby and family. Many are fine on their own, while others would work well as part of a bigger basket — you know, if you wish to achieve that shower-goer hero status.

Jennifer Goodall gave birth Friday after much drama

My kids snapped a pic of me on my phone and it changed how I see myself

6-year-old has rare brain condition

He wanted to know if woman was pregnant

Did your state make the grade?

Remember the concept of weekends being a time for rest, relaxation, and togetherness? No? Us either. Between soccer games, playdates, dragging your kids to see the new exhibition at the local children's museum, and we need to pick up a gift for that birthday party that starts in . . . 20 minutes, juggling a busy family's weekend schedule can be more stressful than a weekday. While we know it's simply not realistic to cancel all your plans and obligations moving forward, clearing the calendar for just one weekend can be just the refresher that your family's craving. Here's why.

A new dad finds an Epcot Center's worth of innovation after expecting none at all.

Alcohol and tattoos are not meant for the pre-teen set