New Study: Babies Are Totally Racist
And the sad part is that they aren't even old enough to apologize and then go into rehab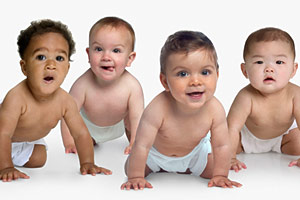 A new study has demonstrated that babies as young as 9 months have trouble recognizing the facial expressions of babies in other racial groups. So, for all those fans of the old TV show Different Strokes who used to wonder why Gary Coleman's character would constantly ask his white father, "What you talkin' 'bout Mr. Drummond?", well, we now know he may actually not have known. Or, at least according to this study, known what his facial expressions meant.
Studies like this again remind me of the important job a parent must do in educating and culturing a child. I'm not surprised that humans develop racist tendencies even before they know the concept of race. We're also a violent species that if left unchecked would, kill, copulate, and consume anything we could (oh, what, just me? Don't leave me hangin'). Humans are one of the few species who aren't born ready to go. The only reason babies pop out at 9 months is because if it took any longer, the mom would be in serious danger during the birth.  While it's not scientific, I'd say most humans aren't truly born until they're about twenty-three years old.
I would also like to encourage those of you who are yet to settle down to consider engaging in a lot of interracial intercourse. I have long believed that the real solution to peace in the Middle East is simply to have copulation camps in which Palestinians and Israelis must go to really start a "shared land" policy. And parents should encourage their kids to choose someone of a different race to marry. I mean, sure, the first few Thanksgivings might be a bit nuanced.  But in the end, your kids will have babies who will be so mixed that they won't be able to distinguish which group they're from. This could mean they'll then recognize everyone's facial expressions, or no one's. But at least we'll stop giving birth to all of these ignorant, racist babies.
 Is your baby racist? What about your uncle?
Photo: John Lund/Annabelle Breakey/Getty Images
Love our blog? Become a fan of MSN Living on Facebook.  We're like the Lady Gaga of news and entertainment portals.
Check out my hilarious book Sorry I Peed on You (and other heartwarming letters to Mommy)(Andrews McMeel). Makes a great baby shower gift!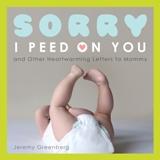 And hey, do ya love doggies and puppies? My hilarious and adorable new book, Sorry I Pooped in Your Shoe (and Other Heartwarming Letters from Doggie) (Andrews McMeel) is now available!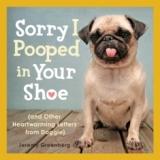 News, stories, tips and laughs for moms & dads
Do you have the right mix of moms surrounding you?

It's hard to keep young kids entertained while being confined indoors, but fear not, for we have some fun ideas to keep the entire family from climbing the walls during rainy days.

Back in our day, ending up with the same exact backpack as your BFF was a legitimate back-to-school concern. Nowadays? There are so many options, it's dizzying!

It is a parent's eternal dilemma: What do I make the kids for lunch today? And tomorrow? And next week? We fall into ruts, succumb to the tried-and-true, give in to our children's demands for junk food. No more! These school lunch ideas—for everything from sandwiches to snacks to hot meals—will freshen up your daily routine, so much so you may be tempted to make them for yourself.

Whether your kids have recently gone back to school or are preparing to go shortly, it's never too late to start thinking about how we can make this year successful and low-stress, both for our kids and ourselves. With that, here are 6 things parents might want to stop doing this year in order to make it the best one yet...for all of you!

Some families spend their after-dinner time playing card games, watching television, or prepping for the next day. And that is fine and dandy, but be sure to incorporate some new, fun games and activities into your evenings to keep it fresh and exciting during the school year.

Head back to school in style with these fashionable, affordable picks

Helpful tips for easing first day jitters.

Get savvy tips for saving cash on your children's school supplies

There's the list of supplies the school sends you; then there's what your kid really needs. Here's how to get off to a smart start and keep things organized all year.

After a long, fun, and relaxing summer, the thought of going back to school is a harsh one. It's only been three months since you walked the halls of your school, but it might as well have been an eternity because your brain pretty much remembers nothing. From getting lost trying to find your class in Hallway C to trying to figure out which table to eat at for lunch, here are just some of the many first day struggles we've all been through.

It's time to start rifling through bins of composition notebooks, glue sticks and highlighter pens. Your kids are heading back to school! We've rounded up 10 relatively easy DIY ideas from Pinterest to satisfy any crafty (or wannabe) parent. Send your kids off with one of these cute concepts that are sure to deliver lots of 'likes' on your Facebook page.