Parents want pregnancy book banned from high school library
"The Complete Book of Pregnancy & Childbirth" contains pornographic drawings, according to Alabama parents.
In Alabama, parents want to remove a book on pregnancy and childbirth from a high school library. The book reportedly contains "pornographic" drawings that detail how to have sex during pregnancy.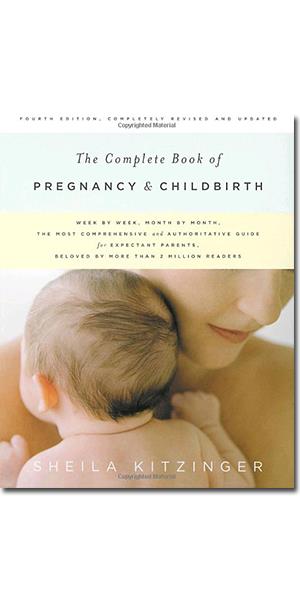 More from MSN Living: Our Teens' Secret Sex Lives
Titled "The Complete Book of Pregnancy & Childbirth," the book can only be checked out with parental permission, according to a report from the Associated Press.
Teresa Offord, a library media specialist at B.B. Comer High in Talladega County, told The Anniston Star:
"I feel the most important things to consider when reviewing a book are: is the material appropriate for the age level, is the material well presented, (and) does the material support the curriculum of the school?"
Gallery: 10 non-mom faux pas
After a parent complained that the images in the book were pornographic, the book was moved to a reference section and given the restriction that only students with parental permission could check it out. Now, parents are petitioning to remove the book altogether.
"It is a slippery slope at times," Offord told the newspaper. "As a media specialist, I want to supply my students with informational books, books that show all sides of a story, not just one viewpoint."
More from The Family Room:
Queen's granddaughter Zara Phillips is pregnant
Social media policies: Should schools have them?
Inside Kate Middleton's posh delivery room and playlist
Subscribe to The Family Room | Friend us on Facebook, follow us on Twitter and find us on Pinterest.
Photo: Cover of 'The Complete Book of Pregnancy and Childbirth' by Shelia Kitzinger (Courtesy of Amazon)
News, stories, tips and laughs for moms & dads
Frustrated mom invents Ignore No More app

Do you have the right mix of moms surrounding you?

It's hard to keep young kids entertained while being confined indoors, but fear not, for we have some fun ideas to keep the entire family from climbing the walls during rainy days.

Back in our day, ending up with the same exact backpack as your BFF was a legitimate back-to-school concern. Nowadays? There are so many options, it's dizzying!

It is a parent's eternal dilemma: What do I make the kids for lunch today? And tomorrow? And next week? We fall into ruts, succumb to the tried-and-true, give in to our children's demands for junk food. No more! These school lunch ideas—for everything from sandwiches to snacks to hot meals—will freshen up your daily routine, so much so you may be tempted to make them for yourself.

Whether your kids have recently gone back to school or are preparing to go shortly, it's never too late to start thinking about how we can make this year successful and low-stress, both for our kids and ourselves. With that, here are 6 things parents might want to stop doing this year in order to make it the best one yet...for all of you!

Some families spend their after-dinner time playing card games, watching television, or prepping for the next day. And that is fine and dandy, but be sure to incorporate some new, fun games and activities into your evenings to keep it fresh and exciting during the school year.

Head back to school in style with these fashionable, affordable picks

Helpful tips for easing first day jitters.

Get savvy tips for saving cash on your children's school supplies

There's the list of supplies the school sends you; then there's what your kid really needs. Here's how to get off to a smart start and keep things organized all year.

After a long, fun, and relaxing summer, the thought of going back to school is a harsh one. It's only been three months since you walked the halls of your school, but it might as well have been an eternity because your brain pretty much remembers nothing. From getting lost trying to find your class in Hallway C to trying to figure out which table to eat at for lunch, here are just some of the many first day struggles we've all been through.