'Isolation booth' bothers some parents
A Washington elementary school causes controversy with its "therapeutic" box.
A cushioned, seclusion booth in a public elementary school attracted a torrent of attention after a mother of a student posted a photo of it on Facebook.
Mint Valley Elementary School in Longview, Wash., claims to use the isolation booth for children with "behavioral disabilities," reports Portland's KATU-TV.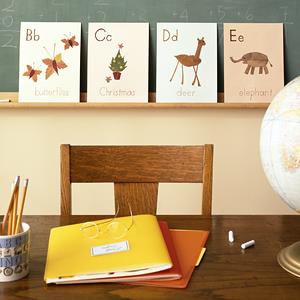 Longview Public Schools stated that the school employs the booth to treat unmanageable, disruptive students. The "therapeutic" practice has existed at the school for four years.
Washington State permits "seclusion" as a last resort for disorderly students who may be a danger to themselves or others.
More on MSN Living: 10 ways your cat shows you love
Approximately the size of a small elevator, the cushioned booth has peep holes and several air vents. There are no windows or chairs in the box; the student would be required to sit on the floor.
More on MSN Living: Most popular kitten and puppy names
Ana Bate photographed the booth after her 10-year-old son told her about it. He had witnessed other students being placed inside the small booth.
Bate took photos of the box the following day. She then posted them to Facebook.
Controversy following the booth's disclosure has spurred the district to reconsider its policies on its use.
Photo: James Baigrie/Getty Images
Bing: Schools in the news.
More on MSN Living:
The reality of being a working mom
The secret life of a stay-at-home mom
10 hot trends in baby products

I've met all of my children's teachers and school staff over the years including the counselor and there is not one of them that I'd trust to make the best decision possible to put a child in something like this. If they have a problem with my kid...they need to contact a parent.
If a school signs off on using something like this....then parents need to be informed and sign off on this prior to it's use. I'm a parent and I'd have to see some some documentation from child psychologist or scientific evidence from studies that this type of punishment or restraint isn't going to create fear or cause other short term or long term psychological damage to my child.
Unless the child is violent or has known mental issues and unless both parents and the childs doctor has signed off on it's use.....I'd call the use of this "padded cell" cruel in inhumane.
Are you sure you want to delete this comment?
News, stories, tips and laughs for moms & dads
Make sure your go-to gadgets are as cute as your style, with these trendy tech finds!

Oh, how the times have changed...

Get ready to hit the mall! Check out the hottest back-to-school trends—and get ready to make a major style statement this year.

Unique, or downright strange?

This is Kevin Droniak and his grandma. They're besties, they're awesome and they're YouTube stars.

It can be difficult to entice little ones to eat anything at all, let alone to devour a healthy plate. But feeding your kids nutritious snacks after school just got way easier, thanks to these adorably clever and cute snack ideas! For more smart and fun ways to get your kids to enjoy healthful and delicious foods, try one of these amazingly artsy lunch ideas.

Through a tonsillectomy all the way to brain surgery, my mother deserves some recognition. She's my spine, my birthday shadow, my BFF, my thunder buddy, so Mommy, thank you.

My son needs me, as much as yours needs you. Sadly, my son needs me more. He needs someone to have his back, when it seems that the police, the men he'd wave to with excitement as a little boy, see him as a being worthy only of prison or death.

If you know someone who has adopted and have made some of these comments, don't fret... now you know!

"Because you shine from within," I said, touching my finger to her heart. "Not everybody sees it, but I do. I see it. And my job is to protect that light. So when people say mean comments that squelch that light, I want you to tell me. I will protect your light by listening and loving you, my brave, courageous, and unique little firefly."

Studies have shown that it helps, top education officials have recommended it, and now doctors are officially saying the same.