'Isolation booth' bothers some parents
A Washington elementary school causes controversy with its "therapeutic" box.
A cushioned, seclusion booth in a public elementary school attracted a torrent of attention after a mother of a student posted a photo of it on Facebook.
Mint Valley Elementary School in Longview, Wash., claims to use the isolation booth for children with "behavioral disabilities," reports Portland's KATU-TV.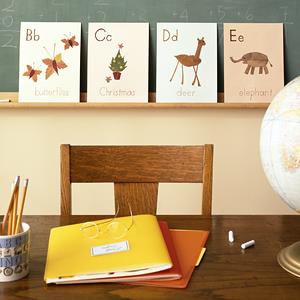 Longview Public Schools stated that the school employs the booth to treat unmanageable, disruptive students. The "therapeutic" practice has existed at the school for four years.
Washington State permits "seclusion" as a last resort for disorderly students who may be a danger to themselves or others.
More on MSN Living: 10 ways your cat shows you love
Approximately the size of a small elevator, the cushioned booth has peep holes and several air vents. There are no windows or chairs in the box; the student would be required to sit on the floor.
More on MSN Living: Most popular kitten and puppy names
Ana Bate photographed the booth after her 10-year-old son told her about it. He had witnessed other students being placed inside the small booth.
Bate took photos of the box the following day. She then posted them to Facebook.
Controversy following the booth's disclosure has spurred the district to reconsider its policies on its use.
Photo: James Baigrie/Getty Images
Bing: Schools in the news.
More on MSN Living:
The reality of being a working mom
The secret life of a stay-at-home mom
10 hot trends in baby products

I've met all of my children's teachers and school staff over the years including the counselor and there is not one of them that I'd trust to make the best decision possible to put a child in something like this. If they have a problem with my kid...they need to contact a parent.
If a school signs off on using something like this....then parents need to be informed and sign off on this prior to it's use. I'm a parent and I'd have to see some some documentation from child psychologist or scientific evidence from studies that this type of punishment or restraint isn't going to create fear or cause other short term or long term psychological damage to my child.
Unless the child is violent or has known mental issues and unless both parents and the childs doctor has signed off on it's use.....I'd call the use of this "padded cell" cruel in inhumane.
Are you sure you want to delete this comment?
News, stories, tips and laughs for moms & dads
6-year-old has rare brain condition

He wanted to know if woman was pregnant

Did your state make the grade?

A new dad finds an Epcot Center's worth of innovation after expecting none at all.

Alcohol and tattoos are not meant for the pre-teen set

But Debra Harrell now has custody of daughter again

I am probably not the first to tell you this: Kids come with lots of stuff. Even if you try to be as minimal as possible, the little creatures require an awful lot to keep things running smoothly. Here's a master-plan slideshow of ways to cut corners on space in every room to accommodate all the things that come along with kids.

You never know for certain what type of parent you'll be until you've actually become one and your parenting style, as it becomes evident, may surprise you. Here are 4 parenting books to help you figure it all out.

Sunshine! Camping! Pool parties! BBQs! The sunny season is here and to help you make the most of it, we've hand-picked 7 great products to make this summer the best your family has ever had. Click through for our list to inspire your sunny day fun. From our sponsor: Walmart

We all love a picnic. But do one quick search for 'picnic ideas' on Pinterest and you're instantly teleported into a land of overachieving home chefs clearly looking for their big break on Food Network. Well, never mind that, we say. Scratch the 25-ingredient recipes and the incessant trips to the craft store for that perfect tablescape. Here are 5 truly simple picnic ideas that will look great, taste great, and make you feel like the winner you are! From our sponsor: Walmart

Admit it — you do these things, too! And that's OK. But maybe — just maybe — it's time to think about changing things up a little bit, for the sake of your sanity, your relationship with your kids, and because life's too short.

We asked veterinary experts and readers which breeds they think and if it is OK to shave longhaired pets in the summer.