Preschool teacher allegedly drugged students with Sominex
California preschool teacher allegedly used an over-the-counter sleeping aid on toddlers.
A 59-year-old preschool teacher who works at Kiddie Academy in Morgan Hill, Calif. was arrested and fired after admitting to drugging her toddler students with Sominex, an over-the-counter sleeping aid reports NYDailyNews.com.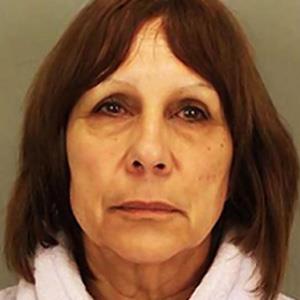 A witness claimed to see Deborah Gratz placing a questionable substance into the drinking cups of several students, one and two-year-olds, on Friday morning, reported local Fox affiliate KTVU.
She was arrested on felony charges of child endangerment after police found evidence during a search of her Hollister, Calif., home.
More from MSN Living: 11 adorable smiling animals
The news did not sit well with Bianca Flores, whose son was in Gratz's care until two weeks ago.
"Sickening, sick to my stomach, I want to throw up," she told KTVU. "I'm not angry, I'm just sad, disturbing, I don't know what to think."
Flores' son suffers from seizures and she wonders if they are related to the sleeping aid.
Sominex is intended for "occasional sleeplessness" for people over the age of 12 — not to get toddlers to sleep during nap times.
More from MSN Living: 8 parenting obligations to ditch guilt-free
Maybe Gratz would've been better off reading "Go the F**k to Sleep" by Adam Mansbach.
Tell us: What do you think about this incident?
Bing: Shocking teacher meltdowns
More from Family Room:
Girls and manicures: How young is too young?
Single child families: The new normal?
Mom offers $500 to get daughter a job
Love content like this? Friend us on Facebook, follow us on Twitter and find us on Pinterest.
Readers: Calling all mom bloggers – we're looking for fresh voices on MSN Living. Email us your samples and contact info!
Photo: Teacher arrested / Santa Clara County Sheriff's Office

insane actions. Although the active ingredient in sominex is dyphenhyramine, and safe for kids, why would anybody give it to a toddler? why would you work in a pre-school if you couldn't handle little kids ? Obviously this woman has issues if she wanted the kids to go to sleep and thought giving them sominex would be the best choice. The risk of a child having the opposite reaction , by becoming more hyper, is real.  Wow , I could go on and on about how appauled  am. The kids parents must be horrifed, I would be.
Are you sure you want to delete this comment?
family: tips, trends & advice for all things family
One of the most unsettling consequences of bringing a child into your previously simple, happily oblivious manly life is that you're now unquestionably, inescapably…The Man.

Whether it was baby's first kick or the first time your boobs leaked in public, there's a point in every mom's life when the world as you know it ends and you realize -- Whoa, I'm someone's mom now. Some of our favorite mommy bloggers revealed what their aha moments were. They range from heartwarming to completely hilarious.

From DIY jewelry to homemade "flowers" to sweet vases, you can help your kid make mom's day with these crafty gifts.

The first parenting shock: They let you take the baby home. Like, without supervision. Only then do the real surprises unfold. Here's what readers told us was most unexpected for them as they embraced this whole mama thing.

Be prepared to say, 'awww,' multiple times while flipping through this collection super-sweet stuff for babies and kids on Etsy.com. Take a peek at some of our favorite finds for moms (and click 'More' to find out how to get this amazing gnome hat!)...By MSN Living editors

Your Mother's Day plans are all set, right? Brunch is booked and a fabulous gift is wrapped and ready to go. So take a breather and celebrate these stylish celebrity moms who work hard, care for their kids, and manage to look amazing in the process.

Find out this year's top baby names on Parenting.com, and see what we predict will be big in 2013

Sophia and Jacob reign supreme.

In an online contest, Parenting.com asked readers to tell us what it means to "have it all." Read the winner's moving essay on how that phrase has defined her motherhood, plus essays from the three runners up.

Tow lot employee finds abandoned pup.

Animals, says Dr. Patty Khuly, are the best listeners in the world and don't care that you've just been dumped or laid off.

Ask a mom if she's happier now that she has a child and she'll usually say yes.