Preschool teacher allegedly drugged students with Sominex
California preschool teacher allegedly used an over-the-counter sleeping aid on toddlers.
A 59-year-old preschool teacher who works at Kiddie Academy in Morgan Hill, Calif. was arrested and fired after admitting to drugging her toddler students with Sominex, an over-the-counter sleeping aid reports NYDailyNews.com.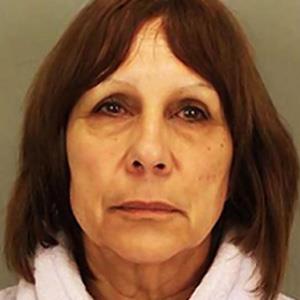 A witness claimed to see Deborah Gratz placing a questionable substance into the drinking cups of several students, one and two-year-olds, on Friday morning, reported local Fox affiliate KTVU.
She was arrested on felony charges of child endangerment after police found evidence during a search of her Hollister, Calif., home.
More from MSN Living: 11 adorable smiling animals
The news did not sit well with Bianca Flores, whose son was in Gratz's care until two weeks ago.
"Sickening, sick to my stomach, I want to throw up," she told KTVU. "I'm not angry, I'm just sad, disturbing, I don't know what to think."
Flores' son suffers from seizures and she wonders if they are related to the sleeping aid.
Sominex is intended for "occasional sleeplessness" for people over the age of 12 — not to get toddlers to sleep during nap times.
More from MSN Living: 8 parenting obligations to ditch guilt-free
Maybe Gratz would've been better off reading "Go the F**k to Sleep" by Adam Mansbach.
Tell us: What do you think about this incident?
Bing: Shocking teacher meltdowns
More from Family Room:
Girls and manicures: How young is too young?
Single child families: The new normal?
Mom offers $500 to get daughter a job
Love content like this? Friend us on Facebook, follow us on Twitter and find us on Pinterest.
Readers: Calling all mom bloggers – we're looking for fresh voices on MSN Living. Email us your samples and contact info!
Photo: Teacher arrested / Santa Clara County Sheriff's Office

insane actions. Although the active ingredient in sominex is dyphenhyramine, and safe for kids, why would anybody give it to a toddler? why would you work in a pre-school if you couldn't handle little kids ? Obviously this woman has issues if she wanted the kids to go to sleep and thought giving them sominex would be the best choice. The risk of a child having the opposite reaction , by becoming more hyper, is real.  Wow , I could go on and on about how appauled  am. The kids parents must be horrifed, I would be.
Are you sure you want to delete this comment?
News, stories, tips and laughs for moms & dads
Make sure your go-to gadgets are as cute as your style, with these trendy tech finds!

Oh, how the times have changed...

Get ready to hit the mall! Check out the hottest back-to-school trends—and get ready to make a major style statement this year.

Unique, or downright strange?

This is Kevin Droniak and his grandma. They're besties, they're awesome and they're YouTube stars.

It can be difficult to entice little ones to eat anything at all, let alone to devour a healthy plate. But feeding your kids nutritious snacks after school just got way easier, thanks to these adorably clever and cute snack ideas! For more smart and fun ways to get your kids to enjoy healthful and delicious foods, try one of these amazingly artsy lunch ideas.

Through a tonsillectomy all the way to brain surgery, my mother deserves some recognition. She's my spine, my birthday shadow, my BFF, my thunder buddy, so Mommy, thank you.

My son needs me, as much as yours needs you. Sadly, my son needs me more. He needs someone to have his back, when it seems that the police, the men he'd wave to with excitement as a little boy, see him as a being worthy only of prison or death.

If you know someone who has adopted and have made some of these comments, don't fret... now you know!

"Because you shine from within," I said, touching my finger to her heart. "Not everybody sees it, but I do. I see it. And my job is to protect that light. So when people say mean comments that squelch that light, I want you to tell me. I will protect your light by listening and loving you, my brave, courageous, and unique little firefly."

Studies have shown that it helps, top education officials have recommended it, and now doctors are officially saying the same.

I may have accidentally dropped you a few times, forgotten to document your first fart, let a little pee fly and dressed you like an idiot, but I have also loved you with every piece of me, and you will never hear an apology for that.