Preschool teacher allegedly drugged students with Sominex
California preschool teacher allegedly used an over-the-counter sleeping aid on toddlers.
A 59-year-old preschool teacher who works at Kiddie Academy in Morgan Hill, Calif. was arrested and fired after admitting to drugging her toddler students with Sominex, an over-the-counter sleeping aid reports NYDailyNews.com.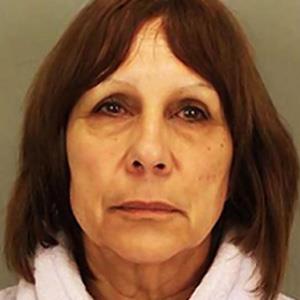 A witness claimed to see Deborah Gratz placing a questionable substance into the drinking cups of several students, one and two-year-olds, on Friday morning, reported local Fox affiliate KTVU.
She was arrested on felony charges of child endangerment after police found evidence during a search of her Hollister, Calif., home.
More from MSN Living: 11 adorable smiling animals
The news did not sit well with Bianca Flores, whose son was in Gratz's care until two weeks ago.
"Sickening, sick to my stomach, I want to throw up," she told KTVU. "I'm not angry, I'm just sad, disturbing, I don't know what to think."
Flores' son suffers from seizures and she wonders if they are related to the sleeping aid.
Sominex is intended for "occasional sleeplessness" for people over the age of 12 — not to get toddlers to sleep during nap times.
More from MSN Living: 8 parenting obligations to ditch guilt-free
Maybe Gratz would've been better off reading "Go the F**k to Sleep" by Adam Mansbach.
Tell us: What do you think about this incident?
Bing: Shocking teacher meltdowns
More from Family Room:
Girls and manicures: How young is too young?
Single child families: The new normal?
Mom offers $500 to get daughter a job
Love content like this? Friend us on Facebook, follow us on Twitter and find us on Pinterest.
Readers: Calling all mom bloggers – we're looking for fresh voices on MSN Living. Email us your samples and contact info!
Photo: Teacher arrested / Santa Clara County Sheriff's Office

insane actions. Although the active ingredient in sominex is dyphenhyramine, and safe for kids, why would anybody give it to a toddler? why would you work in a pre-school if you couldn't handle little kids ? Obviously this woman has issues if she wanted the kids to go to sleep and thought giving them sominex would be the best choice. The risk of a child having the opposite reaction , by becoming more hyper, is real.  Wow , I could go on and on about how appauled  am. The kids parents must be horrifed, I would be.
Are you sure you want to delete this comment?
News, stories, tips and laughs for moms & dads
Find out which classroom supplies and dorm-room buys you don't need to spend a fortune on

4 steps for raising a child who doesn't feel emotionally stranded.

Any of these sound familiar?

Fire challenge involves pouring alcohol on one's chest and lighting it

A coincidence after the furlough?

Helpful tips for easing first day jitters.

Getting ready for fall has never been more fun.

Great reads for the back-to-school mindset.

Remember the concept of weekends being a time for rest, relaxation, and togetherness? No? Us either. Between soccer games, playdates, dragging your kids to see the new exhibition at the local children's museum, and we need to pick up a gift for that birthday party that starts in . . . 20 minutes, juggling a busy family's weekend schedule can be more stressful than a weekday. While we know it's simply not realistic to cancel all your plans and obligations moving forward, clearing the calendar for just one weekend can be just the refresher that your family's craving. Here's why.

You just had a baby? You're a superstar! All those diapers, all that spit up, and you're makin' magic happen. But you're also likely tired - really tired - and busy (so, so busy). Taking time for yourself might seem like an indulgence but a happy mom makes for a happy baby. Here are 7 things you should definitely do to keep your sanity intact and your spirit high. <more, below>

Summertime is on, and the kids are out of school. Every mom knows that for these three months it's more important than ever to keep the kids busy. But you don't have to schedule your life away with camps, or drop a bundle on activities and games that come in a box. You can make your own fun, and even include the kids in the prep, with some simple, inexpensive DIY crafts that will keep them playing 'til the lightening bugs come out. Make your own fingerpaint, bubbles, and crayons. Create a fort-building kit and superhero capes that will kick their imaginations into overdrive. Here are 10 of our favorite kid-friendly DIY crafts to fuel your summertime fun.