Preschool teacher allegedly drugged students with Sominex
California preschool teacher allegedly used an over-the-counter sleeping aid on toddlers.
A 59-year-old preschool teacher who works at Kiddie Academy in Morgan Hill, Calif. was arrested and fired after admitting to drugging her toddler students with Sominex, an over-the-counter sleeping aid reports NYDailyNews.com.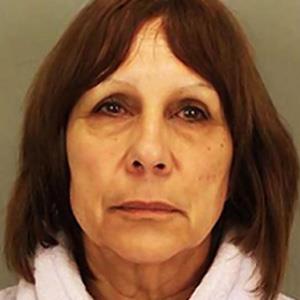 A witness claimed to see Deborah Gratz placing a questionable substance into the drinking cups of several students, one and two-year-olds, on Friday morning, reported local Fox affiliate KTVU.
She was arrested on felony charges of child endangerment after police found evidence during a search of her Hollister, Calif., home.
More from MSN Living: 11 adorable smiling animals
The news did not sit well with Bianca Flores, whose son was in Gratz's care until two weeks ago.
"Sickening, sick to my stomach, I want to throw up," she told KTVU. "I'm not angry, I'm just sad, disturbing, I don't know what to think."
Flores' son suffers from seizures and she wonders if they are related to the sleeping aid.
Sominex is intended for "occasional sleeplessness" for people over the age of 12 — not to get toddlers to sleep during nap times.
More from MSN Living: 8 parenting obligations to ditch guilt-free
Maybe Gratz would've been better off reading "Go the F**k to Sleep" by Adam Mansbach.
Tell us: What do you think about this incident?
Bing: Shocking teacher meltdowns
More from Family Room:
Girls and manicures: How young is too young?
Single child families: The new normal?
Mom offers $500 to get daughter a job
Love content like this? Friend us on Facebook, follow us on Twitter and find us on Pinterest.
Readers: Calling all mom bloggers – we're looking for fresh voices on MSN Living. Email us your samples and contact info!
Photo: Teacher arrested / Santa Clara County Sheriff's Office

insane actions. Although the active ingredient in sominex is dyphenhyramine, and safe for kids, why would anybody give it to a toddler? why would you work in a pre-school if you couldn't handle little kids ? Obviously this woman has issues if she wanted the kids to go to sleep and thought giving them sominex would be the best choice. The risk of a child having the opposite reaction , by becoming more hyper, is real.  Wow , I could go on and on about how appauled  am. The kids parents must be horrifed, I would be.
Are you sure you want to delete this comment?
News, stories, tips and laughs for moms & dads
A new dad finds an Epcot Center's worth of innovation after expecting none at all.

Alcohol and tattoos are not meant for the pre-teen set

But Debra Harrell now has custody of daughter again

I am probably not the first to tell you this: Kids come with lots of stuff. Even if you try to be as minimal as possible, the little creatures require an awful lot to keep things running smoothly. Here's a master-plan slideshow of ways to cut corners on space in every room to accommodate all the things that come along with kids.

You never know for certain what type of parent you'll be until you've actually become one and your parenting style, as it becomes evident, may surprise you. Here are 4 parenting books to help you figure it all out.

Sunshine! Camping! Pool parties! BBQs! The sunny season is here and to help you make the most of it, we've hand-picked 7 great products to make this summer the best your family has ever had. Click through for our list to inspire your sunny day fun. From our sponsor: Walmart

We all love a picnic. But do one quick search for 'picnic ideas' on Pinterest and you're instantly teleported into a land of overachieving home chefs clearly looking for their big break on Food Network. Well, never mind that, we say. Scratch the 25-ingredient recipes and the incessant trips to the craft store for that perfect tablescape. Here are 5 truly simple picnic ideas that will look great, taste great, and make you feel like the winner you are! From our sponsor: Walmart

Admit it — you do these things, too! And that's OK. But maybe — just maybe — it's time to think about changing things up a little bit, for the sake of your sanity, your relationship with your kids, and because life's too short.

We asked veterinary experts and readers which breeds they think and if it is OK to shave longhaired pets in the summer.

Celeb moms post photos to show off their weight loss, but then they undermine their progress in the captions.

Kriste Lewis was inspired by her kidney disease to try out

Hittin' the road, moms and dads? Plan for these five things to happen...