Preschool teacher allegedly drugged students with Sominex
California preschool teacher allegedly used an over-the-counter sleeping aid on toddlers.
A 59-year-old preschool teacher who works at Kiddie Academy in Morgan Hill, Calif. was arrested and fired after admitting to drugging her toddler students with Sominex, an over-the-counter sleeping aid reports NYDailyNews.com.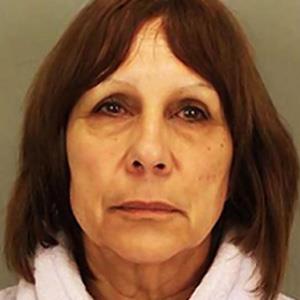 A witness claimed to see Deborah Gratz placing a questionable substance into the drinking cups of several students, one and two-year-olds, on Friday morning, reported local Fox affiliate KTVU.
She was arrested on felony charges of child endangerment after police found evidence during a search of her Hollister, Calif., home.
More from MSN Living: 11 adorable smiling animals
The news did not sit well with Bianca Flores, whose son was in Gratz's care until two weeks ago.
"Sickening, sick to my stomach, I want to throw up," she told KTVU. "I'm not angry, I'm just sad, disturbing, I don't know what to think."
Flores' son suffers from seizures and she wonders if they are related to the sleeping aid.
Sominex is intended for "occasional sleeplessness" for people over the age of 12 — not to get toddlers to sleep during nap times.
More from MSN Living: 8 parenting obligations to ditch guilt-free
Maybe Gratz would've been better off reading "Go the F**k to Sleep" by Adam Mansbach.
Tell us: What do you think about this incident?
Bing: Shocking teacher meltdowns
More from Family Room:
Girls and manicures: How young is too young?
Single child families: The new normal?
Mom offers $500 to get daughter a job
Love content like this? Friend us on Facebook, follow us on Twitter and find us on Pinterest.
Readers: Calling all mom bloggers – we're looking for fresh voices on MSN Living. Email us your samples and contact info!
Photo: Teacher arrested / Santa Clara County Sheriff's Office

insane actions. Although the active ingredient in sominex is dyphenhyramine, and safe for kids, why would anybody give it to a toddler? why would you work in a pre-school if you couldn't handle little kids ? Obviously this woman has issues if she wanted the kids to go to sleep and thought giving them sominex would be the best choice. The risk of a child having the opposite reaction , by becoming more hyper, is real.  Wow , I could go on and on about how appauled  am. The kids parents must be horrifed, I would be.
Are you sure you want to delete this comment?
News, stories, tips and laughs for moms & dads
Got kids that are questioning whether or not the Easter Bunny is real? If you want to keep the tradition going at least one more year, try one of these ideas...

You're cold-hearted? We'll take care of that for you...read on.

This kid despises poetry and he's not afraid to let you know.

I used to be one of those moms who thought, 'who on earth would bring their child to an event like that?' and then I had a son. Here's why you might become a convert, too.

Take a look at your house for these telltale signs that a cat is running the show.

Check out this list of requirements you should meet before getting a new puppy or adult dog.

Virtually everything you need to know about relationships, you learned in nursery school: Treat people as you want to be treated, clean up after yourself, and don't be a know-it-all.

Here are our experts' best tips for how to be a positive role model for your kids so that they grow up healthy, strong and confident about the way they look.

Much like their famous owners, these pooches live a fabulous life. Some are rescues, others purebred, but one thing is certain – these dogs play an important part in their famous parents' lives. Can you guess who owns each of these dogs?

We captured a frame-by-frame look just for you.

Two controversial science projects resembled weapons, school officials said.