Bizarre allegation: Baby stolen from womb
Did a young Brazilian woman suffer a 'phantom pregnancy' or was her baby daughter snatched during delivery?
In a case straight out of a Lifetime movie, a 19-year-old Brazilian woman, Layane Santos, claims her baby daughter was stolen from her womb.
In her 38th week of pregnancy, Santos was at Santa Casea de Maua hospital in Sao Paulo for a routine check-up, but started to bleed and experience abdominal pain, so she underwent a C-section, reports The Stir.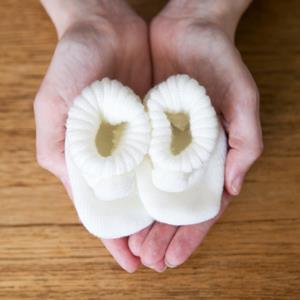 More from MSN Living: How dogs make our lives better
Despite receiving prenatal care and an ultra-scan that showed a baby girl weighing 7 pounds, doctors at the Brazilian hospital where Santos was treated say the women was never actually pregnant. They claim the pregnancy had been purely psychological – a "phantom pregnancy" or "psychological pregnancy," reports The Sun.
A psychological pregnancy can occur when a women has an overwhelming desire to have a child, said Sylvia Cavalcanti, from the Brazilian Federation of Gynaecology and Obstetrics. 
"I can't believe that a child who weighed 7 pounds could just disappear in blood. I think they stole the baby, or the baby died while she was being delivered, and they didn't want to tell us what happened," Santos told The Sun.
More from MSN Living: 15 amazing, inspiring baby nurseries
According to Psychology Today, the condition known as pseudocyesis, causes the brain to trick the body into mimicking pregnancy symptoms like lactation and cessation in menstruation. Doctors believe it develops when a woman obsesses over pregnancy out of desire or fear; the disorder occurs in 1 to 6 of every 22,000 pregnancies.
Bing: Tips to keep children safe
There are many unanswered questions surrounding Santos' baby, but whatever happened, it's a heart-breaking scenario. What do you think happened?
More from Family Room:
Teen mom denied right to breast feed
Toddler death raises concern over car seat rules
Violent video games and child aggression
Love content like this? Friend us on Facebook, follow us on Twitter and find us on Pinterest.
Photo: Woman claims baby stolen from hospital / Image Source/Getty Images
News, stories, tips and laughs for moms & dads
"Because you shine from within," I said, touching my finger to her heart. "Not everybody sees it, but I do. I see it. And my job is to protect that light. So when people say mean comments that squelch that light, I want you to tell me. I will protect your light by listening and loving you, my brave, courageous, and unique little firefly."

Studies have shown that it helps, top education officials have recommended it, and now doctors are officially saying the same.

I may have accidentally dropped you a few times, forgotten to document your first fart, let a little pee fly and dressed you like an idiot, but I have also loved you with every piece of me, and you will never hear an apology for that.

Back-to-school shopping is still in full swing, and your little gents probably need some new kicks to round out their fall wardrobes (you already picked up some bold shoes for the little ladies in your life, right?).

Not every kid is a fan of returning to the classroom, so parents try to ease the blow with a little back-to-school shopping.

Would you rather be a parent now or then?

As all the kids line up to go to school, your son, Timmy, turns to you and says, "I don't want to take the bus. My stomach hurts. Please don't make me go." You cringe and think, Here we go again. What should be a simple morning routine explodes into a daunting challenge.

The strong bonds that dogs can form are undeniable.

Think you know your pet's every unspoken wish? Think again. Your pet is unlikely to be capable of communicating her wants and needs in ways you might assume she would. Even those of you most in touch with your pets' feelings are likely missing a few cues here and there.

The Chesapeake Bay Retriever made both our readers' and veterinary professionals' lists of breeds that love the water.

You might proudly call yourself a dog owner, pet parent or canine guardian, but let's be real: Your dog owns you. You might be laughing now, but think about it — you've surrendered the best seat on the sofa to him, you plan your entire weekend around his trips to the dog park, and you take him to the groomer more often than you get your own hair cut. And let's not forget who's in every photo on your Facebook and Instagram feeds. Sound familiar? We thought so. But in case you still think you're in charge, here are seven classic signs that your dog is the one calling the shots.

One of the best things about being a veterinarian is all the different dogs I get to meet. Of course, I love the Labs and Beagles and Boxers and Poodles, not to mention those crazy Canine Cocktails, or what my parents used to call Heinz 57s. They are among the more popular dogs out there, and I see a lot of them. In fact, it used to be that it was rare to see anything else. Here are nine dog breeds I sometimes see now that I didn't see in the past.