Bizarre allegation: Baby stolen from womb
Did a young Brazilian woman suffer a 'phantom pregnancy' or was her baby daughter snatched during delivery?
In a case straight out of a Lifetime movie, a 19-year-old Brazilian woman, Layane Santos, claims her baby daughter was stolen from her womb.
In her 38th week of pregnancy, Santos was at Santa Casea de Maua hospital in Sao Paulo for a routine check-up, but started to bleed and experience abdominal pain, so she underwent a C-section, reports The Stir.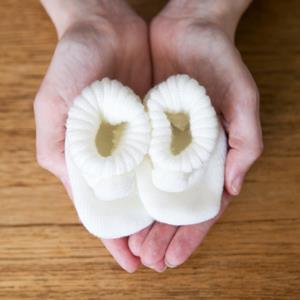 More from MSN Living: How dogs make our lives better
Despite receiving prenatal care and an ultra-scan that showed a baby girl weighing 7 pounds, doctors at the Brazilian hospital where Santos was treated say the women was never actually pregnant. They claim the pregnancy had been purely psychological – a "phantom pregnancy" or "psychological pregnancy," reports The Sun.
A psychological pregnancy can occur when a women has an overwhelming desire to have a child, said Sylvia Cavalcanti, from the Brazilian Federation of Gynaecology and Obstetrics. 
"I can't believe that a child who weighed 7 pounds could just disappear in blood. I think they stole the baby, or the baby died while she was being delivered, and they didn't want to tell us what happened," Santos told The Sun.
More from MSN Living: 15 amazing, inspiring baby nurseries
According to Psychology Today, the condition known as pseudocyesis, causes the brain to trick the body into mimicking pregnancy symptoms like lactation and cessation in menstruation. Doctors believe it develops when a woman obsesses over pregnancy out of desire or fear; the disorder occurs in 1 to 6 of every 22,000 pregnancies.
Bing: Tips to keep children safe
There are many unanswered questions surrounding Santos' baby, but whatever happened, it's a heart-breaking scenario. What do you think happened?
More from Family Room:
Teen mom denied right to breast feed
Toddler death raises concern over car seat rules
Violent video games and child aggression
Love content like this? Friend us on Facebook, follow us on Twitter and find us on Pinterest.
Photo: Woman claims baby stolen from hospital / Image Source/Getty Images
News, stories, tips and laughs for moms & dads
Make sure your go-to gadgets are as cute as your style, with these trendy tech finds!

Oh, how the times have changed...

Get ready to hit the mall! Check out the hottest back-to-school trends—and get ready to make a major style statement this year.

Unique, or downright strange?

This is Kevin Droniak and his grandma. They're besties, they're awesome and they're YouTube stars.

It can be difficult to entice little ones to eat anything at all, let alone to devour a healthy plate. But feeding your kids nutritious snacks after school just got way easier, thanks to these adorably clever and cute snack ideas! For more smart and fun ways to get your kids to enjoy healthful and delicious foods, try one of these amazingly artsy lunch ideas.

Through a tonsillectomy all the way to brain surgery, my mother deserves some recognition. She's my spine, my birthday shadow, my BFF, my thunder buddy, so Mommy, thank you.

My son needs me, as much as yours needs you. Sadly, my son needs me more. He needs someone to have his back, when it seems that the police, the men he'd wave to with excitement as a little boy, see him as a being worthy only of prison or death.

If you know someone who has adopted and have made some of these comments, don't fret... now you know!

"Because you shine from within," I said, touching my finger to her heart. "Not everybody sees it, but I do. I see it. And my job is to protect that light. So when people say mean comments that squelch that light, I want you to tell me. I will protect your light by listening and loving you, my brave, courageous, and unique little firefly."

Studies have shown that it helps, top education officials have recommended it, and now doctors are officially saying the same.

I may have accidentally dropped you a few times, forgotten to document your first fart, let a little pee fly and dressed you like an idiot, but I have also loved you with every piece of me, and you will never hear an apology for that.