Elvis song leaves Utah school district 'All Shook Up'
High school play is scrapped after complaints about a sexually suggestive song.
A Utah school district has pulled the curtain on "All Shook Up," a production that uses Elvis Presley's music, reports The Associated Press. The show, which is loosely based on William Shakespeare's "Twelfth Night," is claimed to include a sexually suggestive song that could be taken as offensive.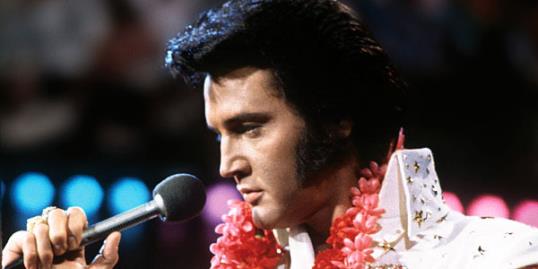 More from MSN Living: 51 perfect daytrips for families
District spokeswoman Sandy Riesgraf says a person approached the district and complained about the play. After reviewing the script, Riesgraf says it didn't meet new standards put in place in August after another high school play came under scrutiny.
Students at Herriman High School had already started rehearsing the play, which was scheduled to debut in February.
More from MSN Living: The most popular baby names of all time
This isn't the first time the plug has been pulled on a high school production due to so-called inappropriate content. Just last month, an Ohio woman was forced to resign from her post as drama teacher after a sold-out production of "Legally Blonde" was deemed too racy by school officials.
Do you think the play should have been canceled?
Bing: Sandy Hook students head back to school
Photo: Gary Null/NBCU Photo Bank/ Getty Images
More from MSN Living:
America's most popular neighborhoods
Is Wi-Fi on school buses a good idea?
Baby names for Kim and Kanye
News, stories, tips and laughs for moms & dads
When it comes to being single and pregnant, it feels like everybody has their own opinion -- or way-too-nosy questions. Whether they're trying to get the "dirt" on baby's father, or asking about your quest for child support (so not their business!), people really say ridiculous things to single moms-to-be.

Thanksgivukkah, a mash-up super-holiday that magically occurs this year as Hanukkah and Thanksgiving fall on the same day, is quickly becoming every foodie's dream. It's literally a once-in-a-lifetime chance (the next one doesn't occur for another 77,798 years!) to make insanely delicious foods combining both traditions, like sweet potato latkes and pumpkin challah. Below is a round-up of some must follow Thanksgivukkah Pinterest boards!

From unsolicited advice that comes from someone without kids to real-life momzillas who always one-up baby's accomplishments, read on for the 12 worst comments new mamas have ever heard (and prepare for some serious LOLs).

It's not just a walk in the park. Get the real deal. By Bonnie Vengrow

Even the most organized person has mornings when something goes wrong. Here are a few remedies to help you survive, or avoid, those pesky morning annoyances.

Pinterest is the perfect place to find fun, crafty Thanksgiving ideas that are sure to make the big day special for kids – and the whole family.