Elvis song leaves Utah school district 'All Shook Up'
High school play is scrapped after complaints about a sexually suggestive song.
A Utah school district has pulled the curtain on "All Shook Up," a production that uses Elvis Presley's music, reports The Associated Press. The show, which is loosely based on William Shakespeare's "Twelfth Night," is claimed to include a sexually suggestive song that could be taken as offensive.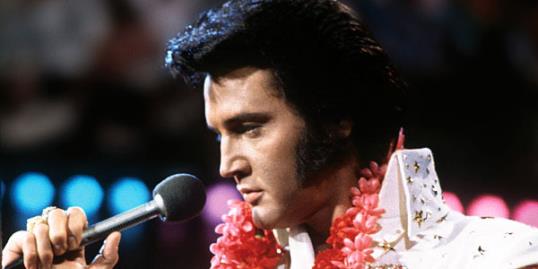 More from MSN Living: 51 perfect daytrips for families
District spokeswoman Sandy Riesgraf says a person approached the district and complained about the play. After reviewing the script, Riesgraf says it didn't meet new standards put in place in August after another high school play came under scrutiny.
Students at Herriman High School had already started rehearsing the play, which was scheduled to debut in February.
More from MSN Living: The most popular baby names of all time
This isn't the first time the plug has been pulled on a high school production due to so-called inappropriate content. Just last month, an Ohio woman was forced to resign from her post as drama teacher after a sold-out production of "Legally Blonde" was deemed too racy by school officials.
Do you think the play should have been canceled?
Bing: Sandy Hook students head back to school
Photo: Gary Null/NBCU Photo Bank/ Getty Images
More from MSN Living:
America's most popular neighborhoods
Is Wi-Fi on school buses a good idea?
Baby names for Kim and Kanye
News, stories, tips and laughs for moms & dads
Expert tips to keep your nursery as tidy as it looks the day baby moves in.

After checking out the newest baby and toddler toys at Toy Fair 2014, we rounded up this year's top 10 must-haves.

4 ideas to try when you and your kid(s) need to shake things up

Every day will be hard, but they're supposed to be, aren't they? And most days will be amazing. They should be, too.

After playing just two games of Candy Land with my five-year-old, I usually want a nap or a glass of wine. Preferably both. Since logging countless hours of mindlessly moving around a piece of plastic, I've decided I want to up our game (get it?) and invest in board games that help both my preschooler and myself think, interact, and actually stay awake. Here are 10 entertaining dice, board, and card games aimed at 3-to-5-year-olds that get kids and parents alike involved and interested. And don't tell your preschooler, but these games can even help them learn a little something while you're at it. By Kelly Knox

The center of the family is your relationship; not the children.