Elvis song leaves Utah school district 'All Shook Up'
High school play is scrapped after complaints about a sexually suggestive song.
A Utah school district has pulled the curtain on "All Shook Up," a production that uses Elvis Presley's music, reports The Associated Press. The show, which is loosely based on William Shakespeare's "Twelfth Night," is claimed to include a sexually suggestive song that could be taken as offensive.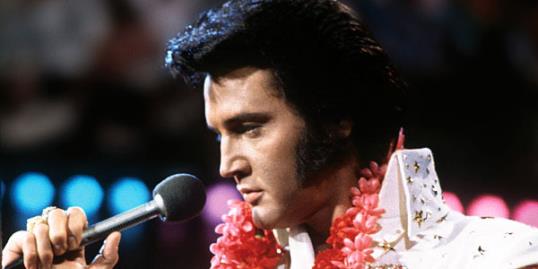 More from MSN Living: 51 perfect daytrips for families
District spokeswoman Sandy Riesgraf says a person approached the district and complained about the play. After reviewing the script, Riesgraf says it didn't meet new standards put in place in August after another high school play came under scrutiny.
Students at Herriman High School had already started rehearsing the play, which was scheduled to debut in February.
More from MSN Living: The most popular baby names of all time
This isn't the first time the plug has been pulled on a high school production due to so-called inappropriate content. Just last month, an Ohio woman was forced to resign from her post as drama teacher after a sold-out production of "Legally Blonde" was deemed too racy by school officials.
Do you think the play should have been canceled?
Bing: Sandy Hook students head back to school
Photo: Gary Null/NBCU Photo Bank/ Getty Images
More from MSN Living:
America's most popular neighborhoods
Is Wi-Fi on school buses a good idea?
Baby names for Kim and Kanye
News, stories, tips and laughs for moms & dads
Would you rather be a parent now or then?

As all the kids line up to go to school, your son, Timmy, turns to you and says, "I don't want to take the bus. My stomach hurts. Please don't make me go." You cringe and think, Here we go again. What should be a simple morning routine explodes into a daunting challenge.

The strong bonds that dogs can form are undeniable.

Think you know your pet's every unspoken wish? Think again. Your pet is unlikely to be capable of communicating her wants and needs in ways you might assume she would. Even those of you most in touch with your pets' feelings are likely missing a few cues here and there.

The Chesapeake Bay Retriever made both our readers' and veterinary professionals' lists of breeds that love the water.

You might proudly call yourself a dog owner, pet parent or canine guardian, but let's be real: Your dog owns you. You might be laughing now, but think about it — you've surrendered the best seat on the sofa to him, you plan your entire weekend around his trips to the dog park, and you take him to the groomer more often than you get your own hair cut. And let's not forget who's in every photo on your Facebook and Instagram feeds. Sound familiar? We thought so. But in case you still think you're in charge, here are seven classic signs that your dog is the one calling the shots.