Elvis song leaves Utah school district 'All Shook Up'
High school play is scrapped after complaints about a sexually suggestive song.
A Utah school district has pulled the curtain on "All Shook Up," a production that uses Elvis Presley's music, reports The Associated Press. The show, which is loosely based on William Shakespeare's "Twelfth Night," is claimed to include a sexually suggestive song that could be taken as offensive.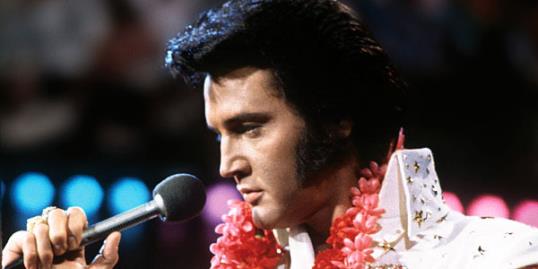 More from MSN Living: 51 perfect daytrips for families
District spokeswoman Sandy Riesgraf says a person approached the district and complained about the play. After reviewing the script, Riesgraf says it didn't meet new standards put in place in August after another high school play came under scrutiny.
Students at Herriman High School had already started rehearsing the play, which was scheduled to debut in February.
More from MSN Living: The most popular baby names of all time
This isn't the first time the plug has been pulled on a high school production due to so-called inappropriate content. Just last month, an Ohio woman was forced to resign from her post as drama teacher after a sold-out production of "Legally Blonde" was deemed too racy by school officials.
Do you think the play should have been canceled?
Bing: Sandy Hook students head back to school
Photo: Gary Null/NBCU Photo Bank/ Getty Images
More from MSN Living:
America's most popular neighborhoods
Is Wi-Fi on school buses a good idea?
Baby names for Kim and Kanye
News, stories, tips and laughs for moms & dads
Who knew parenting would make you feel so dumb?

Bob King, 68, found himself stuck

Witnesses now say they were helping mom, who was on the scene

Screaming won't make things better.

Adventures, friends, and boys—all the makings of a great movie. We may be a bit too old for summer camp, but these 10 movies bring us back to those times when all that mattered was winning Capture the Flag. We can practically taste the s'mores.

With summer comes vacations, trips, and relaxed time in the backyard, all of which I'd like to capture on film - hopefully with my kids' eyes open. Here are 10 pro tips to help capture your favorite moments.

Panic gives way to calmness and all ends well

We've all been there - here's how to deal...

It's not nice to make an expectant mom cry

If you're searching for a breed that may enjoy the company of a kid, we have some great suggestions for you.

It's all fun and games...unless you're a hyper-observant parent

Battle-hardened warrior? She also goes by Mom.