Elvis song leaves Utah school district 'All Shook Up'
High school play is scrapped after complaints about a sexually suggestive song.
A Utah school district has pulled the curtain on "All Shook Up," a production that uses Elvis Presley's music, reports The Associated Press. The show, which is loosely based on William Shakespeare's "Twelfth Night," is claimed to include a sexually suggestive song that could be taken as offensive.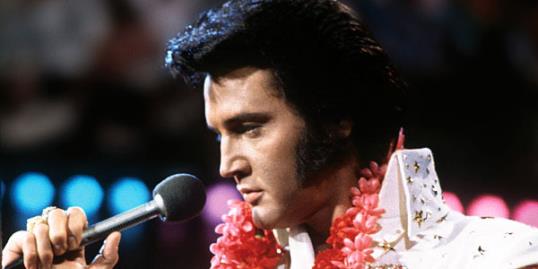 More from MSN Living: 51 perfect daytrips for families
District spokeswoman Sandy Riesgraf says a person approached the district and complained about the play. After reviewing the script, Riesgraf says it didn't meet new standards put in place in August after another high school play came under scrutiny.
Students at Herriman High School had already started rehearsing the play, which was scheduled to debut in February.
More from MSN Living: The most popular baby names of all time
This isn't the first time the plug has been pulled on a high school production due to so-called inappropriate content. Just last month, an Ohio woman was forced to resign from her post as drama teacher after a sold-out production of "Legally Blonde" was deemed too racy by school officials.
Do you think the play should have been canceled?
Bing: Sandy Hook students head back to school
Photo: Gary Null/NBCU Photo Bank/ Getty Images
More from MSN Living:
America's most popular neighborhoods
Is Wi-Fi on school buses a good idea?
Baby names for Kim and Kanye
News, stories, tips and laughs for moms & dads
From the confusing to just plain cringe-worthy, check out the worst celebrity baby names this year.

This year, we saw a ton of celeb moms and dads choose unique, glamorous and totally timeless names for their baby boys and girls. From traditional to trendy, here are our picks for the best celebrity baby names.

The top 25 best holiday movies for kids and their families, from old school classics like Miracle on 34th Street and It's a Wonderful Life, to newer classics like Elf and The Nightmare Before Christmas.

Parenting has its up and downs, like any aspect of life. The people who really excel as parents are the ones who keep things interesting, at least in our book. Check out these Imgur posts from parents who really raised the bar.

Maybe you used to greet your partner at the door with a smile and a kiss (and sometimes even more than that!) but now, when he arrives, you launch into a fight because he's two minutes late and you need to take a shower or cook dinner or have a moment of baby-free sanity. That's pretty typical for new parents.

Watch them on a live stream!

We talked to 122 veterinary professionals and got their take on which canines are the smartest of them all.

Find out which names topped the lists

But will they get to stay together?

Readers share their favorite holiday family traditions that really make it the most wonderful time of the year. By Lauren Passell

Brand new Babycenter.com baby-naming reports reveal a few naming trends that may surprise you (or not).

Every family has its oddballs. And the holiday season is the one time of year when you're pretty much forced to interact and play nice with the grand majority of them. Click through the slideshow above for our guide to dealing with the five worst kinds of kin. *Disclaimer: All characters appearing in this work are fictitious. Any resemblance to real persons, living or dead, is purely coincidental.