How to help the community of Newtown
As we grieve, we can also give
In the wake of the unfathomable tragedy at Sandy Hook School Friday, people all over the world have been aching to do something, anything to help. The following are a few organizations that are accepting donations for the community: 
The United Way has set up the Sandy Hook School Support Fund.
"United Way extends our most sincere condolences and prayers to all those families affected by the devastating events in Newtown/Sandy Hook, Connecticut. While the eyes of the world may be on Newtown/Sandy Hook, to several staff, volunteers and contributors, Newtown is home. We will stand with the community and everyone affected directly and indirectly by this tragic event as we face the days and weeks ahead," the United Way of Western Connecticut's Web site says.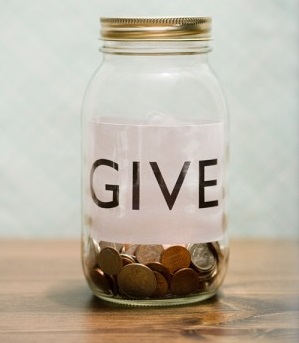 Check donations may be mailed to:
Sandy Hook School Support Fund
c/o Newtown Savings Bank
39 Main Street, Newtown CT 06470
You can drop a donation off at any Newtown Savings Bank branch location.
Or you can donate by credit card online.
Plus: Should you tell your kids about the shooting?
The American Red Cross
The American Red Cross of Connecticut provided more than 50 units of blood platelets and plasma to the Danbury Hospital, where some of the victims were transported, spokesperson Melanie Pipkin told the Huffington Post. The organization has also distributed food and water to first responders and is setting up a family reception center that will provide initial grief counseling, but they do not anticipate needing any more blood donations going forward. More here.
Newtown Youth and Family Services 
Newtown Youth & Family Services, Inc., a nonprofit mental health clinic, will be open this weekend from 9 a.m. to 4 p.m. to provide emergency counseling to families, community members or staff. All donations made to the organization will benefit those affected. Find out how you can help here.
Newtown Parent Connection
The Newtown Parent Connection, a nonprofit that addresses issues of substance abuse, also offers bereavement group counseling and will to try to bring in additional counselors to accommodate the needs of those affected by the  shooting. More here.
New York Times "Your Money" Columnist Ron Lieber posted the following suggestion on his Facebook page this morning:
Buy the community of Newtown, CT some breakfast, lunch or dinner. You can call King's Breakfast & Lunch at 203-426-6881 or call My Place Pizza at 203-270-7061. I told them to send pizzas and give meals to whoever needs it. I just called Kings and they were unbelievably grateful. Or look on Yelp.
More from Parenting:
Who could do something like this?
Hope, in the face of tragedy
Another horrifying, senseless blog post
More from MSN Living:
Mom of mentally ill son asks for help
Whether - and what - to tell your kids about this tragedy
How to help your kids feel safe
News, stories, tips and laughs for moms & dads
6-year-old has rare brain condition

He wanted to know if woman was pregnant

Did your state make the grade?

A new dad finds an Epcot Center's worth of innovation after expecting none at all.

Alcohol and tattoos are not meant for the pre-teen set

But Debra Harrell now has custody of daughter again

I am probably not the first to tell you this: Kids come with lots of stuff. Even if you try to be as minimal as possible, the little creatures require an awful lot to keep things running smoothly. Here's a master-plan slideshow of ways to cut corners on space in every room to accommodate all the things that come along with kids.

You never know for certain what type of parent you'll be until you've actually become one and your parenting style, as it becomes evident, may surprise you. Here are 4 parenting books to help you figure it all out.

Sunshine! Camping! Pool parties! BBQs! The sunny season is here and to help you make the most of it, we've hand-picked 7 great products to make this summer the best your family has ever had. Click through for our list to inspire your sunny day fun. From our sponsor: Walmart

We all love a picnic. But do one quick search for 'picnic ideas' on Pinterest and you're instantly teleported into a land of overachieving home chefs clearly looking for their big break on Food Network. Well, never mind that, we say. Scratch the 25-ingredient recipes and the incessant trips to the craft store for that perfect tablescape. Here are 5 truly simple picnic ideas that will look great, taste great, and make you feel like the winner you are! From our sponsor: Walmart

Admit it — you do these things, too! And that's OK. But maybe — just maybe — it's time to think about changing things up a little bit, for the sake of your sanity, your relationship with your kids, and because life's too short.

We asked veterinary experts and readers which breeds they think and if it is OK to shave longhaired pets in the summer.