How to help the community of Newtown
As we grieve, we can also give
In the wake of the unfathomable tragedy at Sandy Hook School Friday, people all over the world have been aching to do something, anything to help. The following are a few organizations that are accepting donations for the community: 
The United Way has set up the Sandy Hook School Support Fund.
"United Way extends our most sincere condolences and prayers to all those families affected by the devastating events in Newtown/Sandy Hook, Connecticut. While the eyes of the world may be on Newtown/Sandy Hook, to several staff, volunteers and contributors, Newtown is home. We will stand with the community and everyone affected directly and indirectly by this tragic event as we face the days and weeks ahead," the United Way of Western Connecticut's Web site says.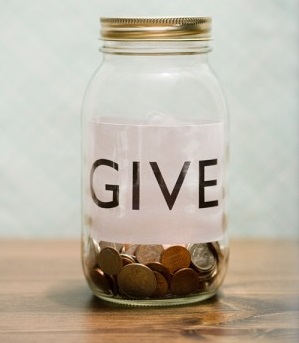 Check donations may be mailed to:
Sandy Hook School Support Fund
c/o Newtown Savings Bank
39 Main Street, Newtown CT 06470
You can drop a donation off at any Newtown Savings Bank branch location.
Or you can donate by credit card online.
Plus: Should you tell your kids about the shooting?
The American Red Cross
The American Red Cross of Connecticut provided more than 50 units of blood platelets and plasma to the Danbury Hospital, where some of the victims were transported, spokesperson Melanie Pipkin told the Huffington Post. The organization has also distributed food and water to first responders and is setting up a family reception center that will provide initial grief counseling, but they do not anticipate needing any more blood donations going forward. More here.
Newtown Youth and Family Services 
Newtown Youth & Family Services, Inc., a nonprofit mental health clinic, will be open this weekend from 9 a.m. to 4 p.m. to provide emergency counseling to families, community members or staff. All donations made to the organization will benefit those affected. Find out how you can help here.
Newtown Parent Connection
The Newtown Parent Connection, a nonprofit that addresses issues of substance abuse, also offers bereavement group counseling and will to try to bring in additional counselors to accommodate the needs of those affected by the  shooting. More here.
New York Times "Your Money" Columnist Ron Lieber posted the following suggestion on his Facebook page this morning:
Buy the community of Newtown, CT some breakfast, lunch or dinner. You can call King's Breakfast & Lunch at 203-426-6881 or call My Place Pizza at 203-270-7061. I told them to send pizzas and give meals to whoever needs it. I just called Kings and they were unbelievably grateful. Or look on Yelp.
More from Parenting:
Who could do something like this?
Hope, in the face of tragedy
Another horrifying, senseless blog post
More from MSN Living:
Mom of mentally ill son asks for help
Whether - and what - to tell your kids about this tragedy
How to help your kids feel safe
News, stories, tips and laughs for moms & dads
Megan Davies Mennes has been blogging and posting photos of her son Quinn online for some time now. Quinn has Down syndrome, and Mennes has dealt with a few nasty comments here and there, the type of stuff expect to encounter on the Internet.

Two controversial science projects resembled weapons, school officials said.

Must-haves for every mommy on the road

What are we teaching our children when we focus on their achievements rather than their kindness?

Discover the seemingly insignificant things that can affect your chances of getting pregnant.

A thrill-obsessed subculture claimed another life this week.

A few suggested answers for the diciest questions

Here's our list of fifteen moms in the food industry that deserve some recognition.

The site gets high marks for its user-friendly interface and excellent and responsive customer service. And the reviews are also pretty accurate. Compare amenities and prices next to a hotel's in the same area, and you're likely to see Airbnb come out on top.

We captured a frame-by-frame look just for you.

Other moms can be ruthless when it comes to picking apart your parenting choices. From dissing your decision to go back to work to criticizing when you started baby on solids, here are the most ridiculous comments moms have heard. Bonus, we've got just the right way to respond to the haters! You're welcome.

Nope, you don't have to spend the next nine months in black elastic-waist pants and oversize sweaters. And you don't have to shell out a fortune on your "temporary" wardrobe either. Check out these stylish and affordable maternity clothes.