How to help the community of Newtown
As we grieve, we can also give
In the wake of the unfathomable tragedy at Sandy Hook School Friday, people all over the world have been aching to do something, anything to help. The following are a few organizations that are accepting donations for the community: 
The United Way has set up the Sandy Hook School Support Fund.
"United Way extends our most sincere condolences and prayers to all those families affected by the devastating events in Newtown/Sandy Hook, Connecticut. While the eyes of the world may be on Newtown/Sandy Hook, to several staff, volunteers and contributors, Newtown is home. We will stand with the community and everyone affected directly and indirectly by this tragic event as we face the days and weeks ahead," the United Way of Western Connecticut's Web site says.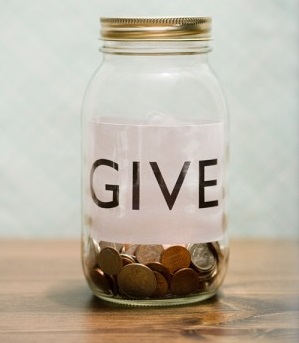 Check donations may be mailed to:
Sandy Hook School Support Fund
c/o Newtown Savings Bank
39 Main Street, Newtown CT 06470
You can drop a donation off at any Newtown Savings Bank branch location.
Or you can donate by credit card online.
Plus: Should you tell your kids about the shooting?
The American Red Cross
The American Red Cross of Connecticut provided more than 50 units of blood platelets and plasma to the Danbury Hospital, where some of the victims were transported, spokesperson Melanie Pipkin told the Huffington Post. The organization has also distributed food and water to first responders and is setting up a family reception center that will provide initial grief counseling, but they do not anticipate needing any more blood donations going forward. More here.
Newtown Youth and Family Services 
Newtown Youth & Family Services, Inc., a nonprofit mental health clinic, will be open this weekend from 9 a.m. to 4 p.m. to provide emergency counseling to families, community members or staff. All donations made to the organization will benefit those affected. Find out how you can help here.
Newtown Parent Connection
The Newtown Parent Connection, a nonprofit that addresses issues of substance abuse, also offers bereavement group counseling and will to try to bring in additional counselors to accommodate the needs of those affected by the  shooting. More here.
New York Times "Your Money" Columnist Ron Lieber posted the following suggestion on his Facebook page this morning:
Buy the community of Newtown, CT some breakfast, lunch or dinner. You can call King's Breakfast & Lunch at 203-426-6881 or call My Place Pizza at 203-270-7061. I told them to send pizzas and give meals to whoever needs it. I just called Kings and they were unbelievably grateful. Or look on Yelp.
More from Parenting:
Who could do something like this?
Hope, in the face of tragedy
Another horrifying, senseless blog post
More from MSN Living:
Mom of mentally ill son asks for help
Whether - and what - to tell your kids about this tragedy
How to help your kids feel safe
News, stories, tips and laughs for moms & dads
Adopting an animal is a major commitment. Yet all too often people put more effort into researching what kind of car to get than the type of pet that would best fit their lifestyle.

'Tis the season to send out holiday greeting cards to all your friends and family. But, as our friends at Awkward Family Pet Photos know, not all holiday snapshots are the same. Some are just plain kooky — especially when pets are included. So with good tidings and great cheer, here are 10 wacky holiday animal portraits that are sure to make you laugh out loud and get you in the holiday spirit. And possibly make you think twice about dressing up the family cat this year.

King of the jungle? Nah, it's just a labradoodle!

Side-by-side images of adorable babies and their celebrity doppelgängers

Do you have a finicky furry friend on your holiday gift list this year? You're in luck! We've rounded up the coolest cat-approved products to bring you purrfect gift ideas for every kind of cat -- from the curious kitten to the most refined feline. Any one of these special gifts could make your resident kitty purr with pleasure and maybe, just maybe, like the present this year even more than the box and wrapping paper it came in!

Plus, puppy names to watch

This holiday season's hottest toy has yet to be revealed, but more often than not, the best gifts are the ones kids don't even know to ask for. So this year, surprise your kids with unique presents under the tree, and watch as their eyes light up when they unwrap them. From space-age sand to a DIY race track, these out-of-the-box gift ideas will provide some serious shopping inspiration. Click through the slideshow above for all our favorite picks.

Yep, you're older than you think

Avoid these gaffes for a better relationship with your stepchildren—and your spouse.

The top 25 best holiday movies for kids and their families, from old school classics like Miracle on 34th Street and It's a Wonderful Life, to newer classics like Elf and The Nightmare Before Christmas.

Since the dawn of time, we men have been preprogrammed with two biological imperatives: Number one: to bravely kill bathtub spiders; and number two: to reproduce. (Actually, I really should have ordered those in reverse.) So what happens when we find out we're infertile?

New mamas weigh in on all the things they wish someone had warned them about before baby arrived.