How to help the community of Newtown
As we grieve, we can also give
In the wake of the unfathomable tragedy at Sandy Hook School Friday, people all over the world have been aching to do something, anything to help. The following are a few organizations that are accepting donations for the community: 
The United Way has set up the Sandy Hook School Support Fund.
"United Way extends our most sincere condolences and prayers to all those families affected by the devastating events in Newtown/Sandy Hook, Connecticut. While the eyes of the world may be on Newtown/Sandy Hook, to several staff, volunteers and contributors, Newtown is home. We will stand with the community and everyone affected directly and indirectly by this tragic event as we face the days and weeks ahead," the United Way of Western Connecticut's Web site says.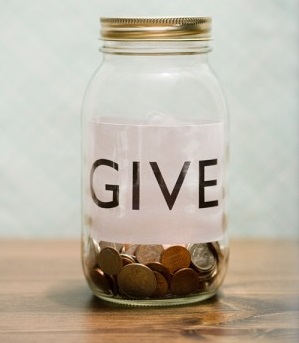 Check donations may be mailed to:
Sandy Hook School Support Fund
c/o Newtown Savings Bank
39 Main Street, Newtown CT 06470
You can drop a donation off at any Newtown Savings Bank branch location.
Or you can donate by credit card online.
Plus: Should you tell your kids about the shooting?
The American Red Cross
The American Red Cross of Connecticut provided more than 50 units of blood platelets and plasma to the Danbury Hospital, where some of the victims were transported, spokesperson Melanie Pipkin told the Huffington Post. The organization has also distributed food and water to first responders and is setting up a family reception center that will provide initial grief counseling, but they do not anticipate needing any more blood donations going forward. More here.
Newtown Youth and Family Services 
Newtown Youth & Family Services, Inc., a nonprofit mental health clinic, will be open this weekend from 9 a.m. to 4 p.m. to provide emergency counseling to families, community members or staff. All donations made to the organization will benefit those affected. Find out how you can help here.
Newtown Parent Connection
The Newtown Parent Connection, a nonprofit that addresses issues of substance abuse, also offers bereavement group counseling and will to try to bring in additional counselors to accommodate the needs of those affected by the  shooting. More here.
New York Times "Your Money" Columnist Ron Lieber posted the following suggestion on his Facebook page this morning:
Buy the community of Newtown, CT some breakfast, lunch or dinner. You can call King's Breakfast & Lunch at 203-426-6881 or call My Place Pizza at 203-270-7061. I told them to send pizzas and give meals to whoever needs it. I just called Kings and they were unbelievably grateful. Or look on Yelp.
More from Parenting:
Who could do something like this?
Hope, in the face of tragedy
Another horrifying, senseless blog post
More from MSN Living:
Mom of mentally ill son asks for help
Whether - and what - to tell your kids about this tragedy
How to help your kids feel safe
News, stories, tips and laughs for moms & dads
Do you have the right mix of moms surrounding you?

It's hard to keep young kids entertained while being confined indoors, but fear not, for we have some fun ideas to keep the entire family from climbing the walls during rainy days.

Back in our day, ending up with the same exact backpack as your BFF was a legitimate back-to-school concern. Nowadays? There are so many options, it's dizzying!

It is a parent's eternal dilemma: What do I make the kids for lunch today? And tomorrow? And next week? We fall into ruts, succumb to the tried-and-true, give in to our children's demands for junk food. No more! These school lunch ideas—for everything from sandwiches to snacks to hot meals—will freshen up your daily routine, so much so you may be tempted to make them for yourself.

Whether your kids have recently gone back to school or are preparing to go shortly, it's never too late to start thinking about how we can make this year successful and low-stress, both for our kids and ourselves. With that, here are 6 things parents might want to stop doing this year in order to make it the best one yet...for all of you!

Some families spend their after-dinner time playing card games, watching television, or prepping for the next day. And that is fine and dandy, but be sure to incorporate some new, fun games and activities into your evenings to keep it fresh and exciting during the school year.

Head back to school in style with these fashionable, affordable picks

Helpful tips for easing first day jitters.

Get savvy tips for saving cash on your children's school supplies

There's the list of supplies the school sends you; then there's what your kid really needs. Here's how to get off to a smart start and keep things organized all year.

After a long, fun, and relaxing summer, the thought of going back to school is a harsh one. It's only been three months since you walked the halls of your school, but it might as well have been an eternity because your brain pretty much remembers nothing. From getting lost trying to find your class in Hallway C to trying to figure out which table to eat at for lunch, here are just some of the many first day struggles we've all been through.

It's time to start rifling through bins of composition notebooks, glue sticks and highlighter pens. Your kids are heading back to school! We've rounded up 10 relatively easy DIY ideas from Pinterest to satisfy any crafty (or wannabe) parent. Send your kids off with one of these cute concepts that are sure to deliver lots of 'likes' on your Facebook page.